Providing Outdoor Living for 1,800,000 Customers
Bluu was founded in 2018. At Bluu, we're committed to creating outdoor living spaces that take care of the people who inhabit them as well as the planet around them.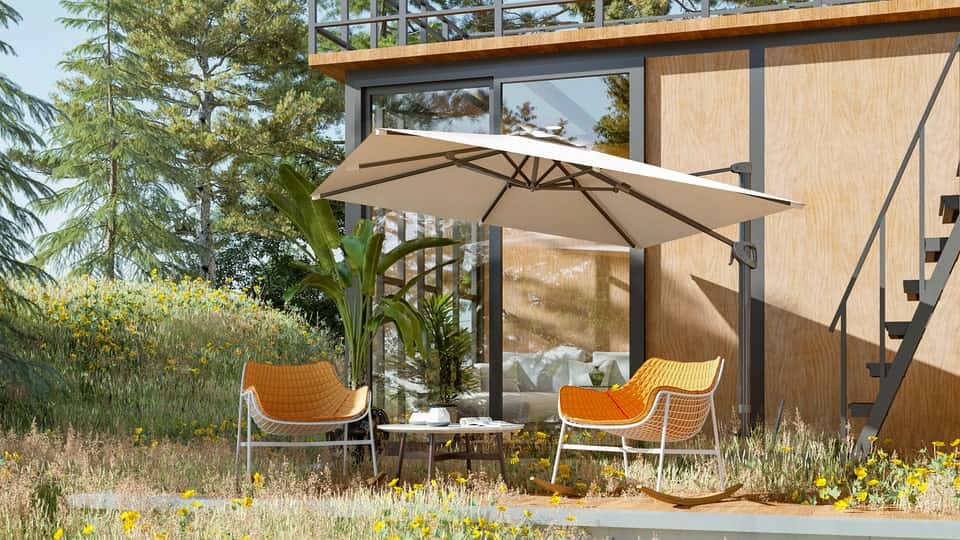 Our Misson
With multiple outdoor leisure collections to choose from, we offer adaptable luxury to elevate your patios. We focus on innovative, beautifully designed and brilliantly engineered products that keep you effortlessly shaded and in your comfort zone all day, every day.
"Together, we can help people live better"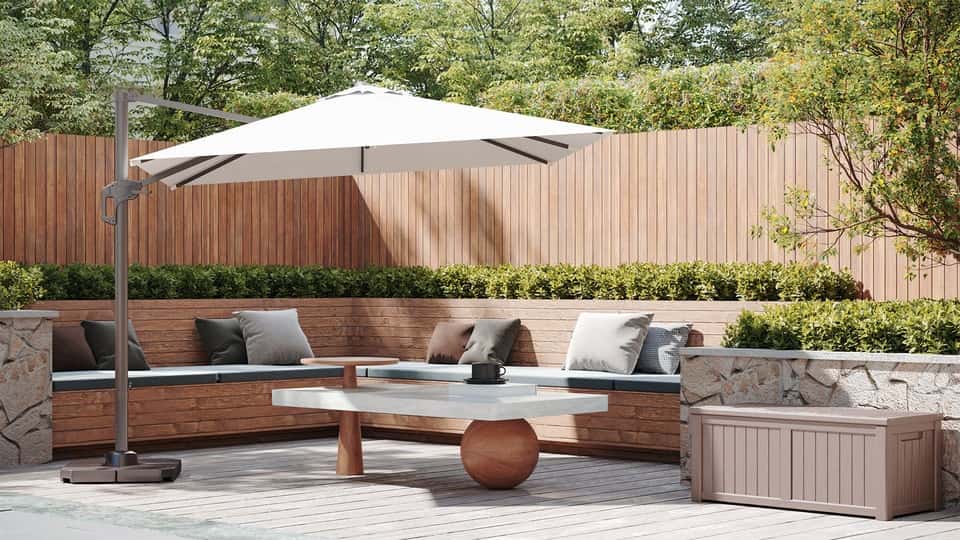 Consciously Crafted. 
Each product is centered on innovation in technology, transforming traditional outdoor patio and backyard essentials into adjustable and personalized experiences. Thoughtfully crafted, made of innovative premium materials, our products are all tested in extreme weather conditions for continuous comfort and durability.
BROWSE PRODUCTS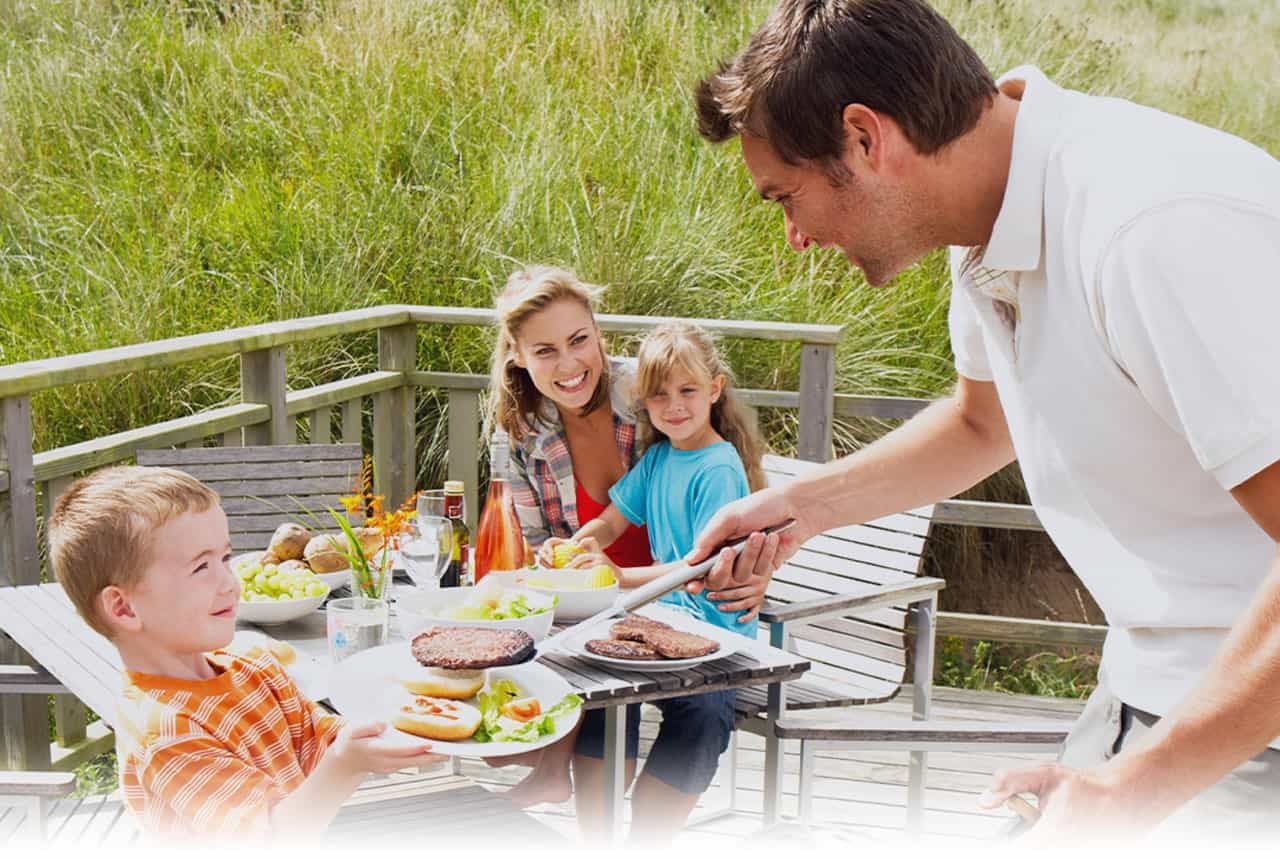 Planet Positive.
We help to invent and protect the future, building sustainability into every product we make. From recycled materials, to manufacturing practices that reduce greenhouse gas emissions. We lead the way in sustainable sourcing, manufacturing and waste disposal methods.

Through an extraordinary partnership withAmerican Forests, we pledge to plant one tree for every umbrella we sell. Join us to restore our vulnerable forest, fight climate change, preserve wildlife habitats and provide steady water.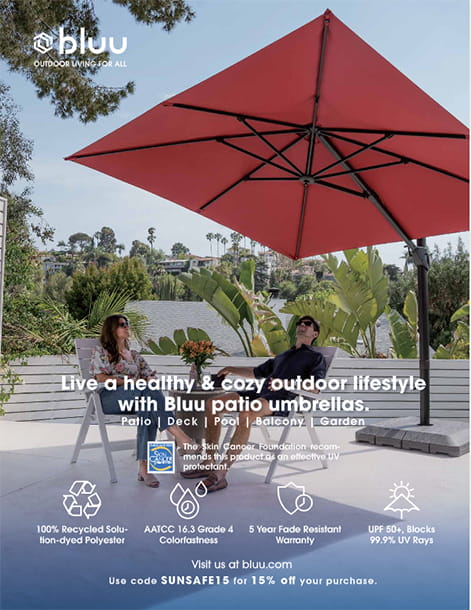 Source: 2022 Skin Cancer Foundation Journal
Bluu Patio Umbrellas Take Care Of Your Skin Health
People are often unaware of the benefits a patio umbrella comes with. Bluu help customers improve them just by using their patio umbrellas.

Sitting under the blistering sun can pose severe health threats. That does not mean that you shouldn't go out in the sun. It is important that you take precautions when you step out in the sun. You might get severe sunburns that are intensely painful and take a long time to recover. People with fair skin are the most susceptible to sun damage, and for them, care is of the highest importance.

Care does not mean that you limit your exposure to the sun completely, and not even step out on your patio. In this case, the best way forward is to take care of your skin is to get yourself a patio umbrella.

Bluu is a proud member of The Skin Cancer Foundation's Corporate Council. Bluu shares the Foundation's commitment to saving and improving lives.
72.2K subscribers
Decorating Made Easy with Trina
"Front Porch Refresh|Planting Spring Shade Containers|Bluu Umbrella| Decorate With Me"
268K subscribers
Fix This House
"Installing The LARGEST Patio Umbrella! BLUU Deck Umbrella Furniture Set! | How To"

Join The Team
If you'd like to join the Bluu team or work with us, please don't hesitate to send us emails. We are always open to you.
Questions? Get in touch
If you have any questions about our team or the Bluu outdoor products, please don't hesitate to get in touch.
We'd be only too pleased to help.
CONTACT US