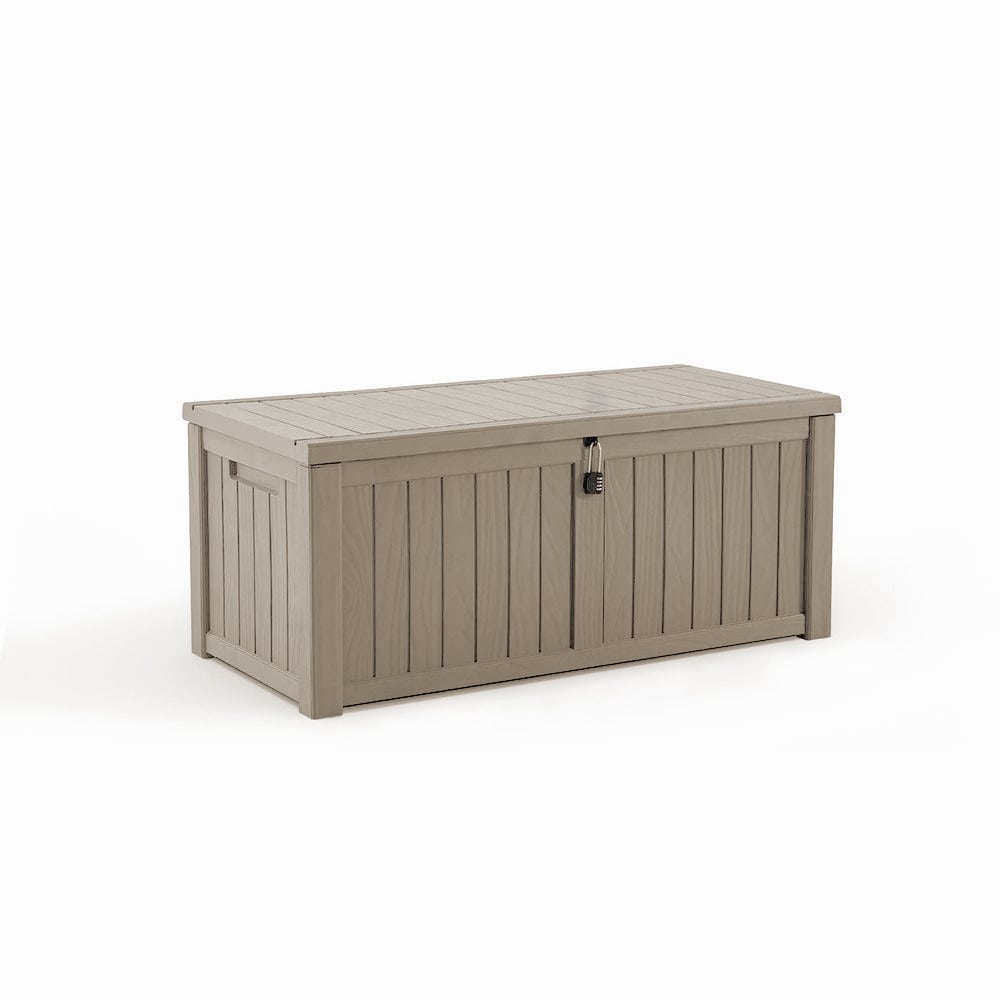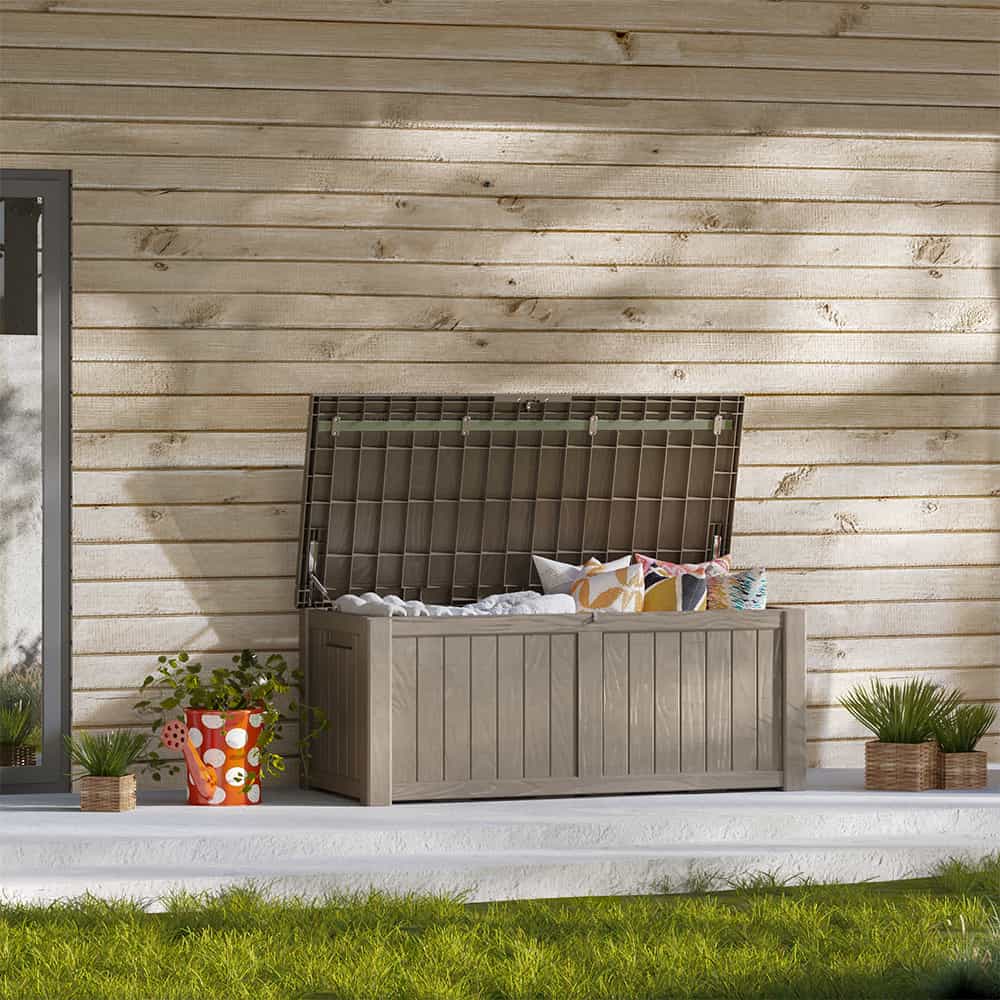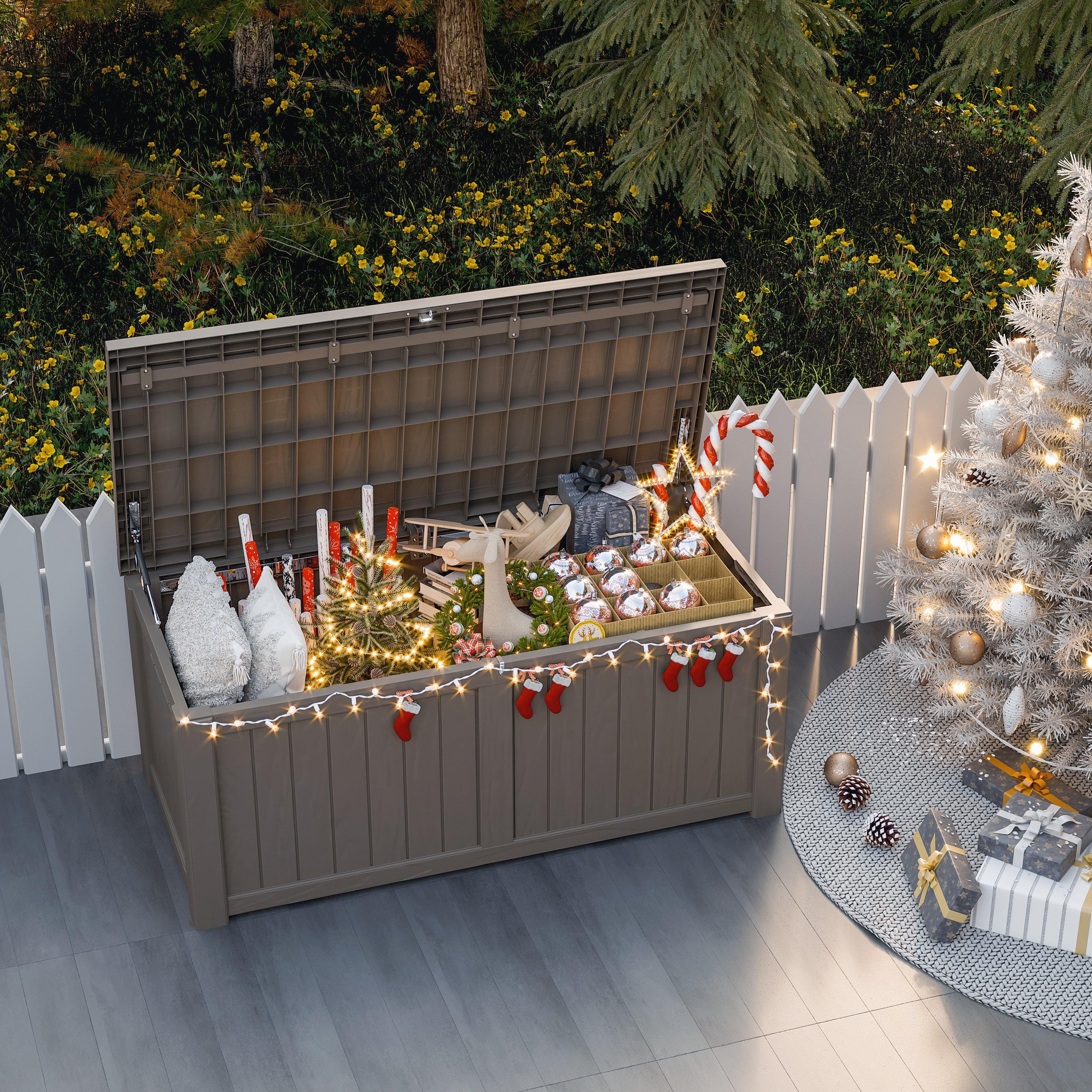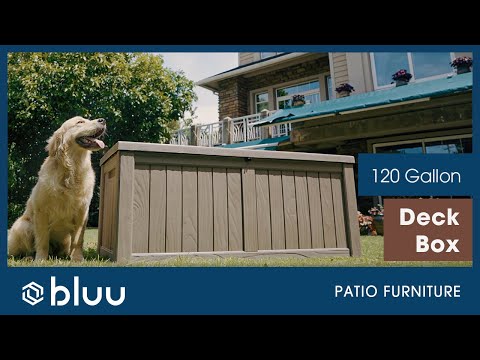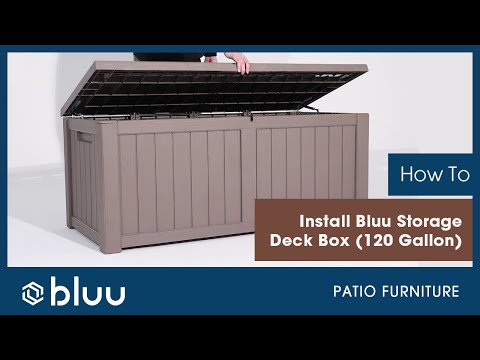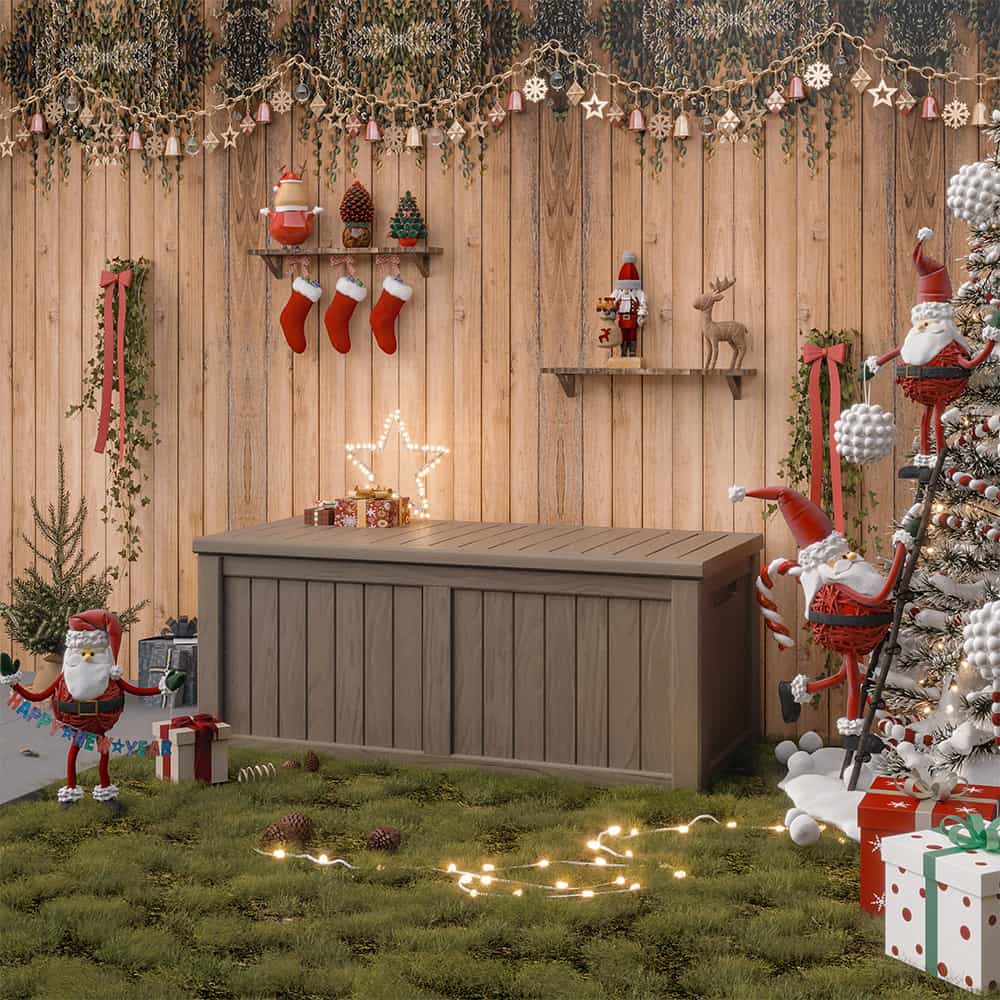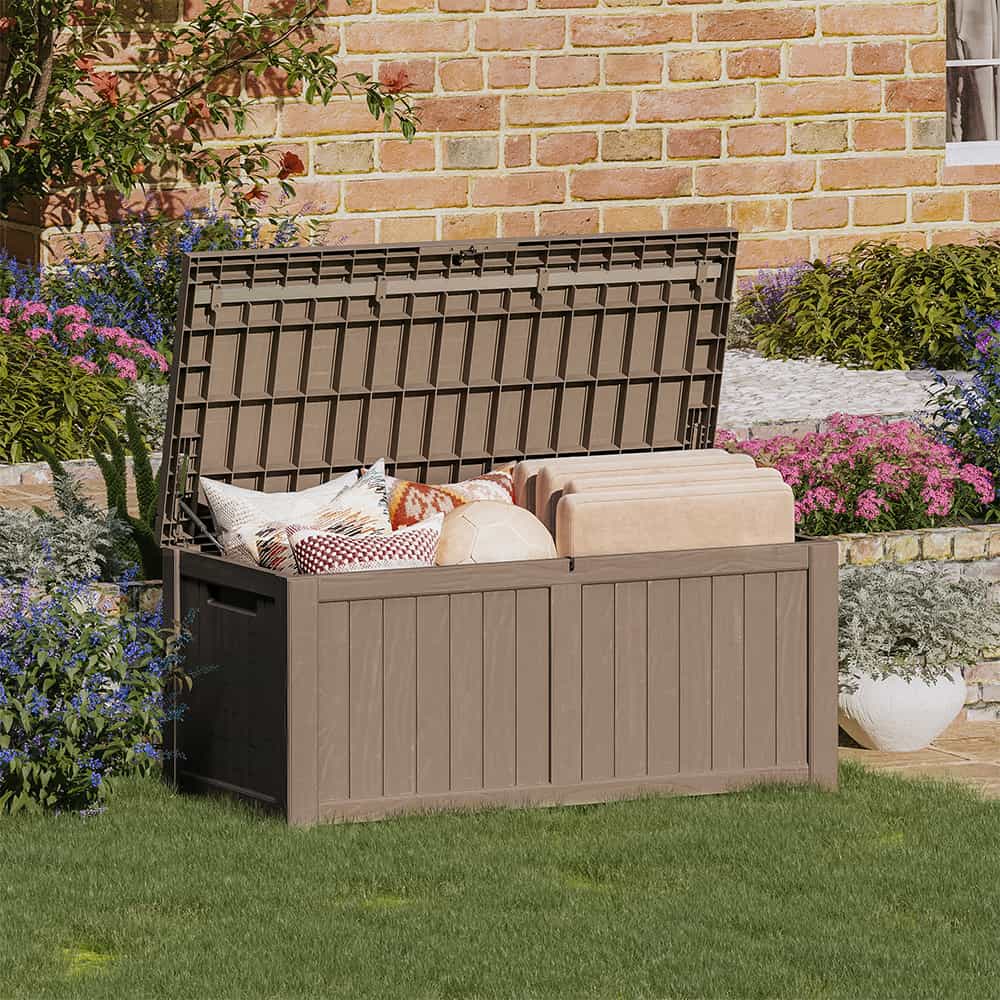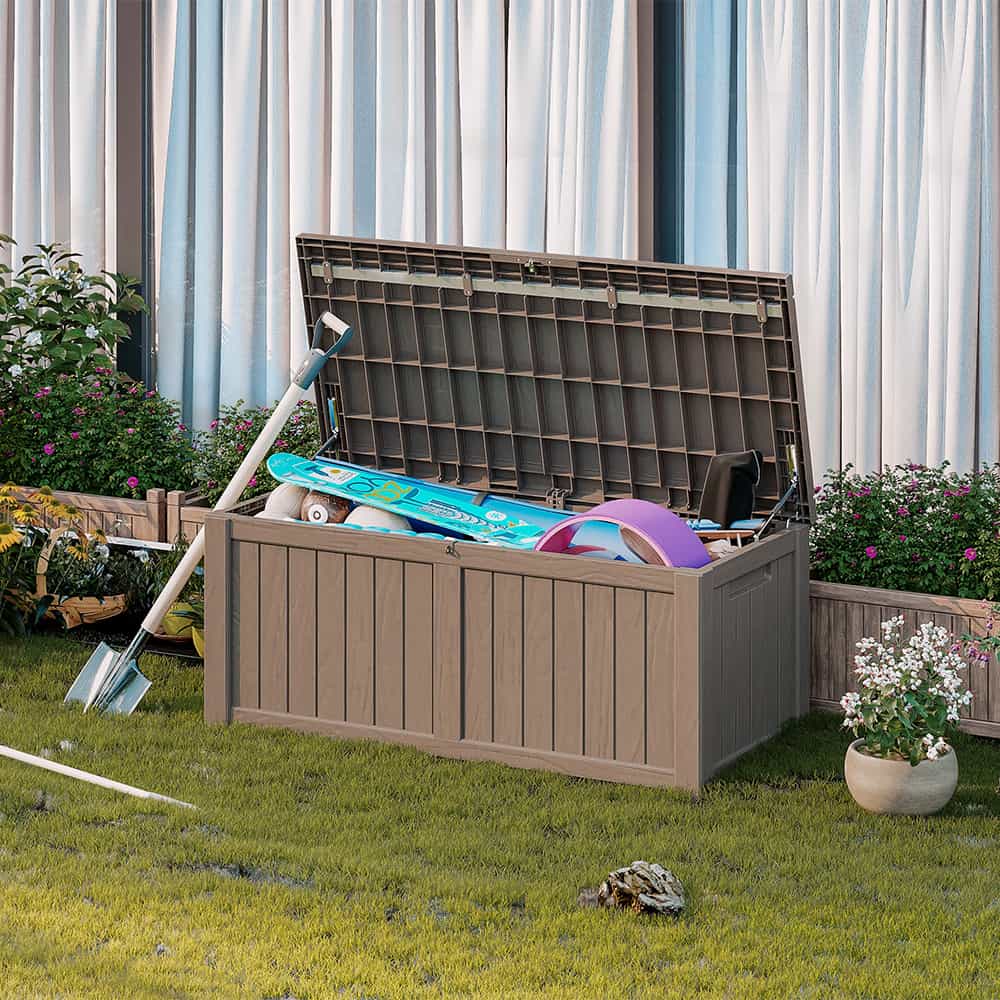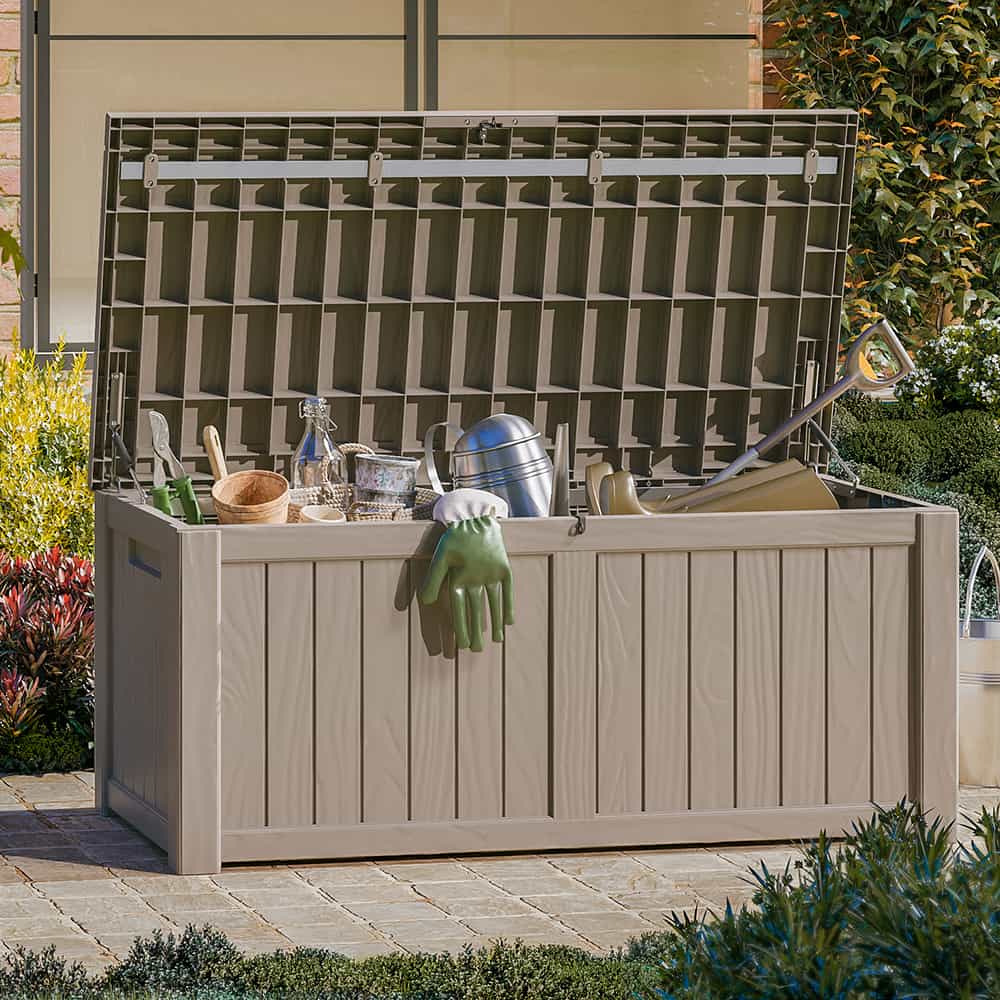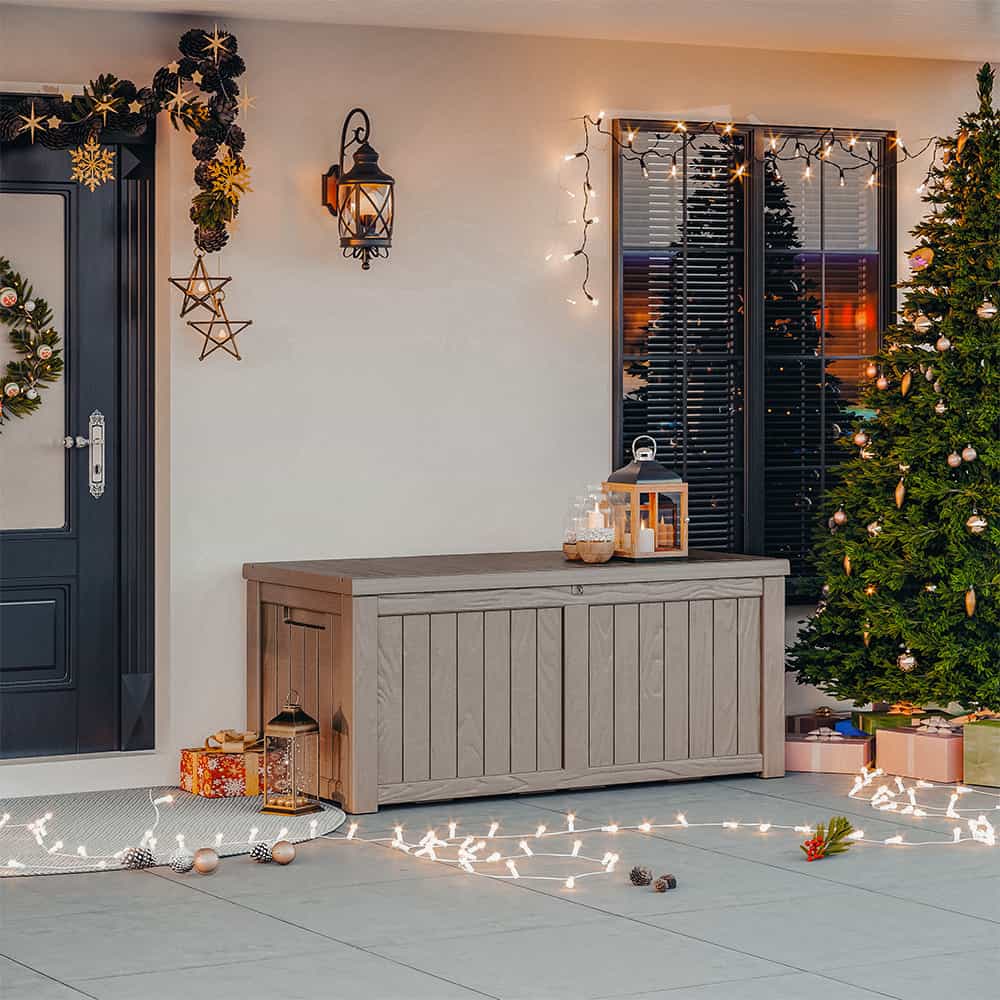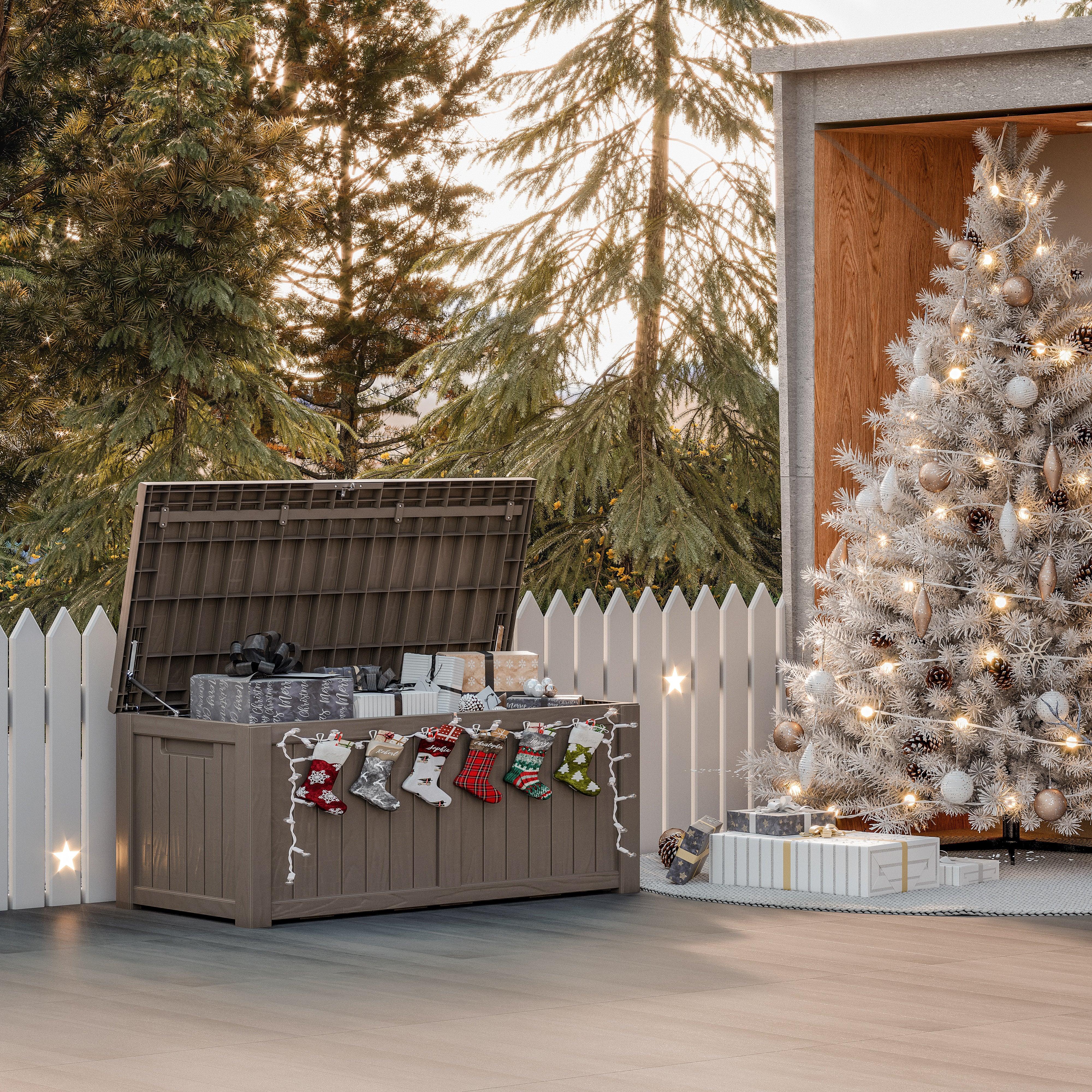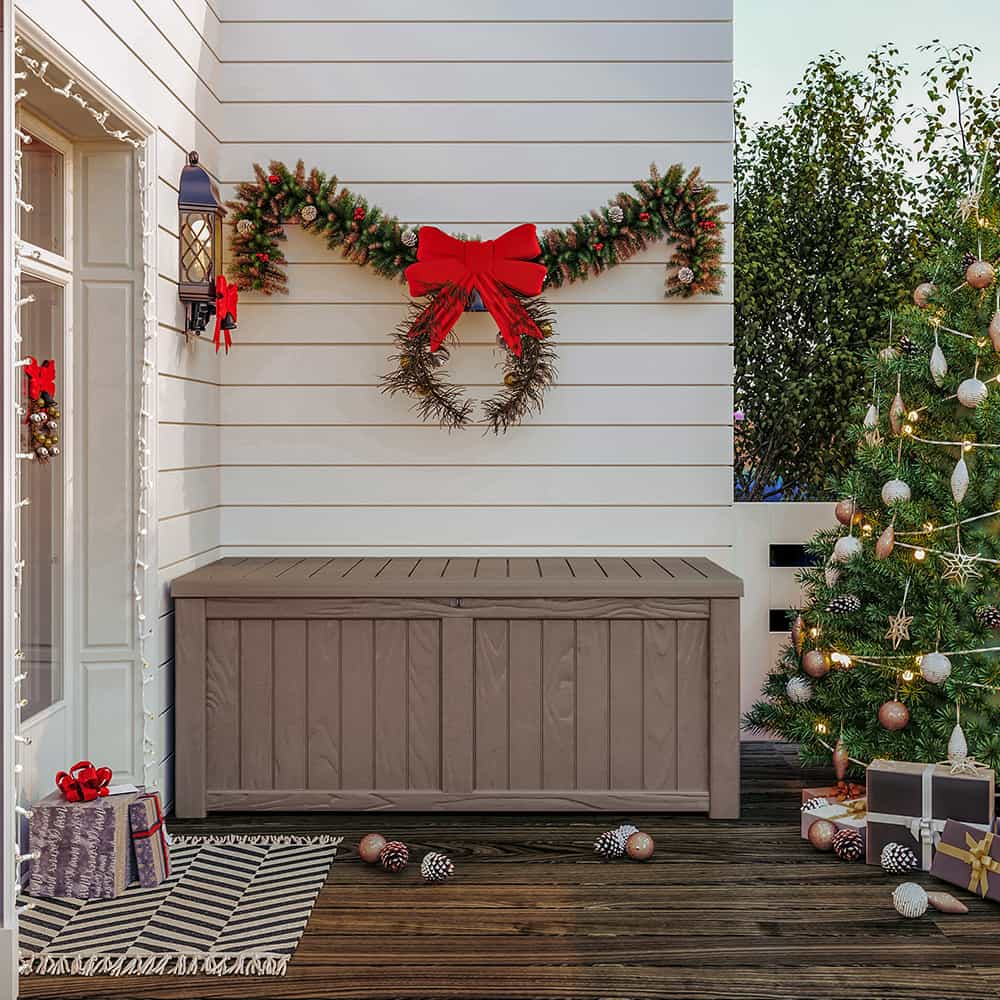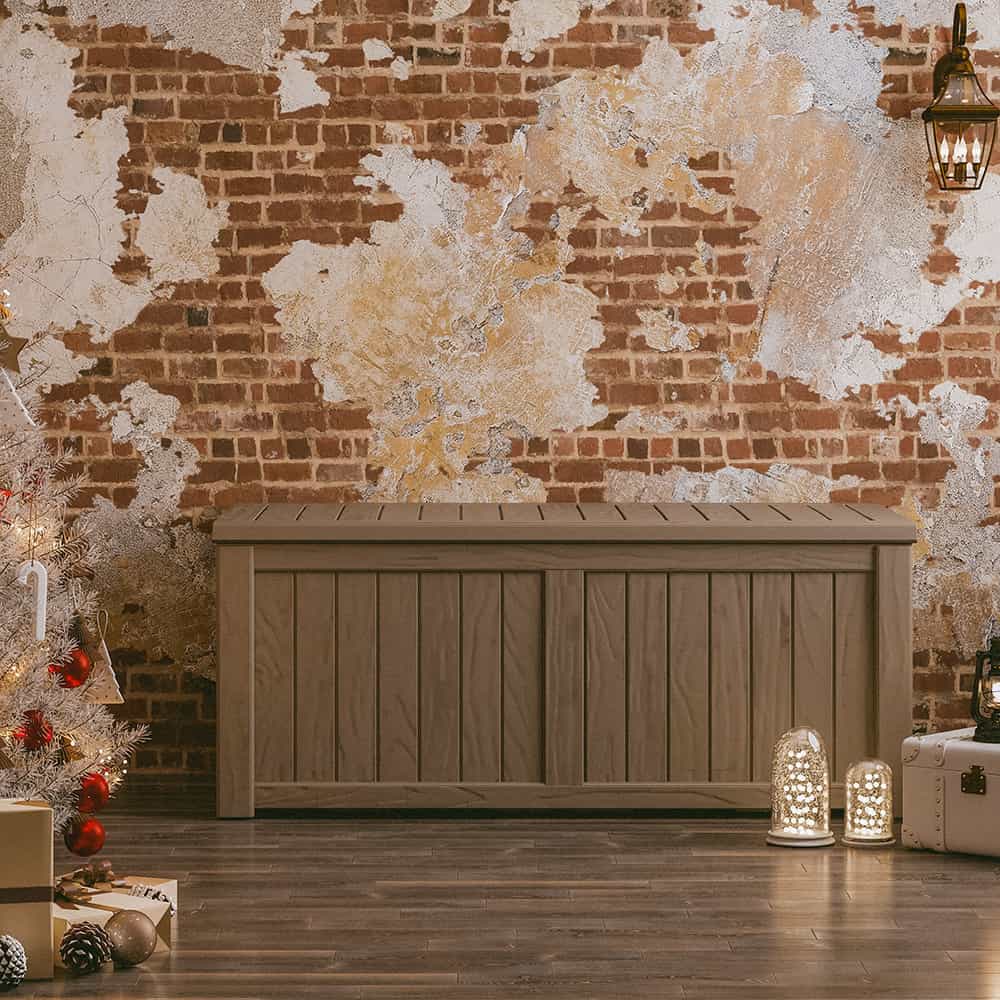 Bluu Deck Box 120 Gallon
Monthly payments with
.
Learn more
With 120 gallon storage, there is plenty of room to store all of your belongings. Can be used both indoor and outdoor, including outdoor cushions, garden tools, pool toys, sports equipment, and even family memories. Strong, durable, and of course waterproof, can sit up to three people on it. 
1-year limited warranty
30-Day Money Back
Free Shipping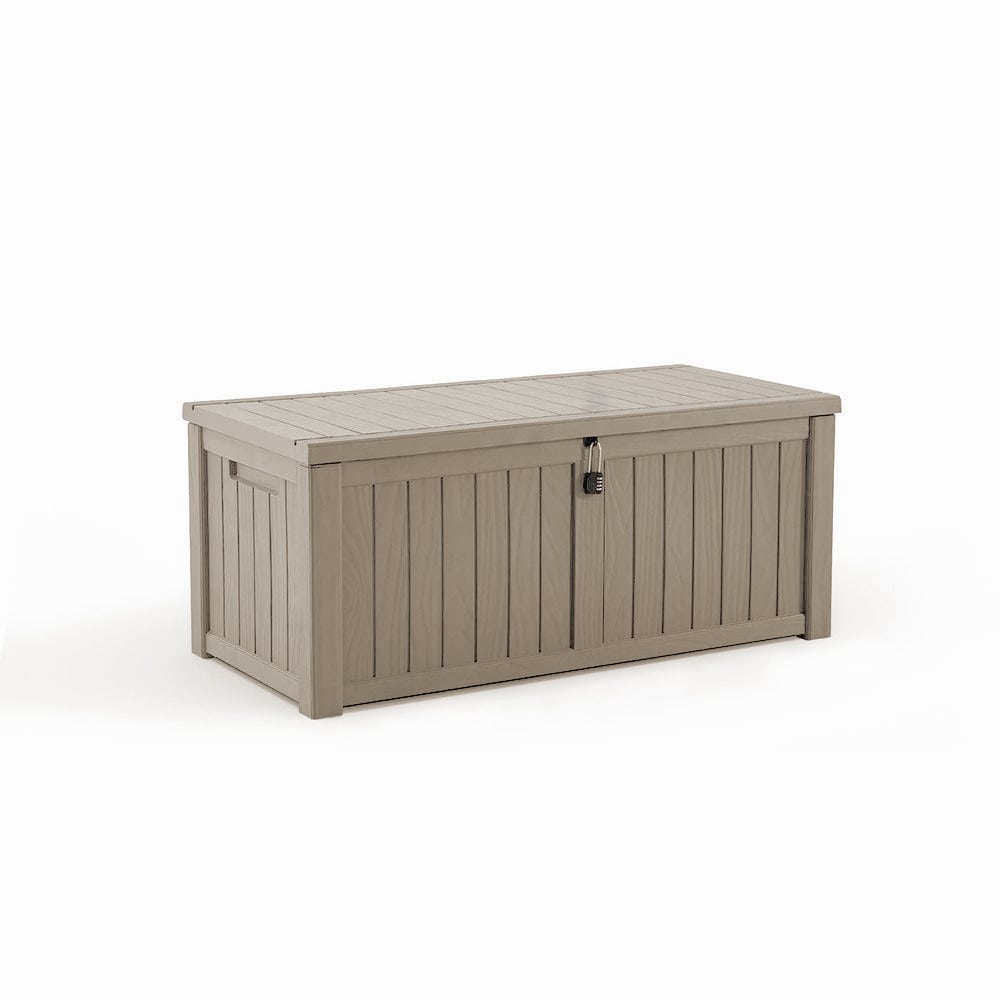 Key Features
With 120-Gallon Capacity - Store all your outdoor miscellaneous items.
Box with Sitting Feature - Doubles as a 3-person chair when necessary
Time-tested Open&Close Mechanism - Slow closing makes this kid-friendly.
Wood-Texture Finish - Perfectly integrating into your patio mix
UV-protection & Waterproof - Preventing bending and making it all-weather resistant
Lock as a Gift for Security - To better protect your outdoor belongings.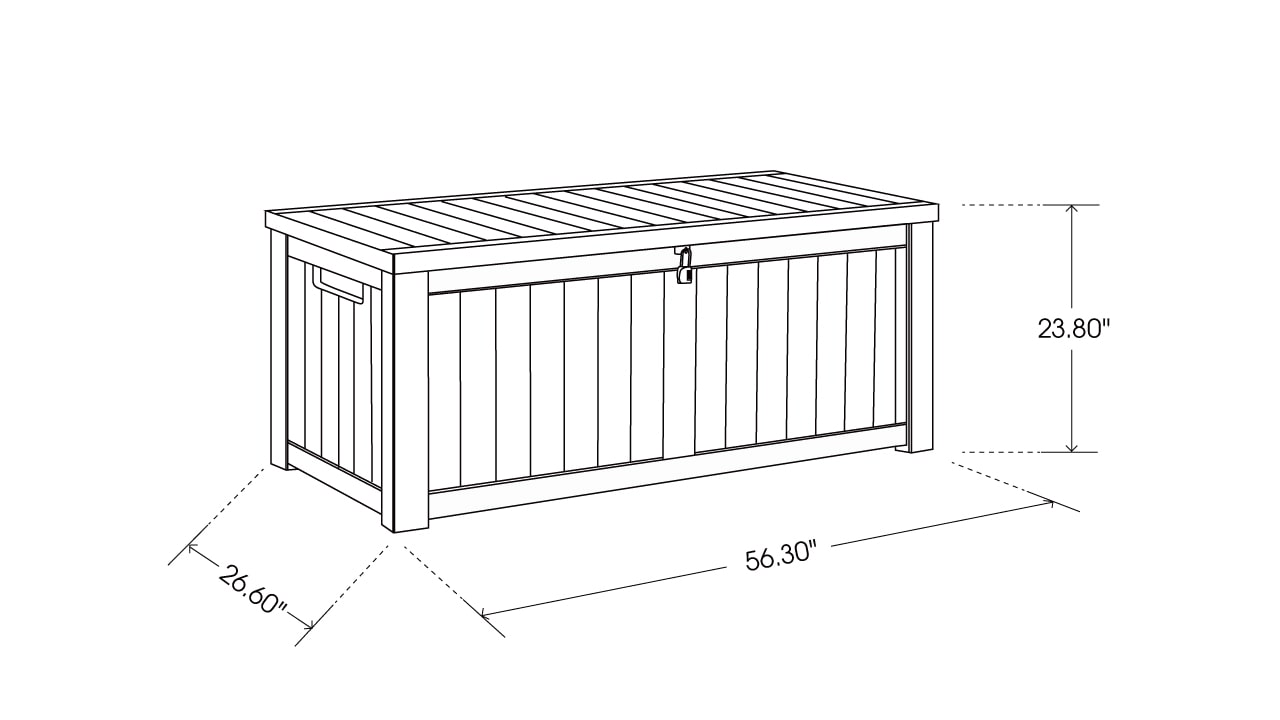 Maximize & Organize Patio Living Space With Bluu Deck Box
Weatherproof & Durable
Bluu patio furniture has been tested in extreme weather conditions, ensuring long-lasting comfort and durability.
Simple Assembly
All Bluu products are designed to be easily assembled with common household tools, and require no maintenance.
Low Maintenance
Our waterproof and fade-resistant patio furniture is easy to clean and preserves its appearance for years to come.
Eco-friendly
At Bluu, we prioritize sustainability by using recycled materials and eco-friendly manufacturing practices that reduce greenhouse gas emissions.
Large Storage Capacity
There is no doubt that it is a qualified storage box with a capacity of 100 Gallon. Whether placed indoors or outdoors, it can be helpful to store outdoor cushions, garden tools and other equipment. 
Time-tested Opening & Closing Mechanism
To ensure you have a great experience over a long period, we added two gas rods for easy opening up and closing and kept a lid in place on the box's high-quality mechanism. And strength to ensure that the case will not deform at any time.
Made of Durable & Eco-friendly Materials
We chose the latest PP (Polypropylene) material as the primary material of the case and with wood texture, which is waterproof, UV-protection, sturdy and durable, helps prevent bending and fading. Polypropylene is fully recyclable and doesn't release any toxic chemicals in the recycling process.
Lockable Box with a Lock Inclued
To better protect your outdoor belonging, you should get an additional guarantee. We have included a lock that will keep your items safe and secure. For this reason, the box is also designed with an area that can be used for a locking latch.
FAQs
Our deck box is made to last. The whole installation requires at least 2 people to ensure safety and sturdiness. Make sure all parts are clicked or screwed properly following the instructions to ensure water resistance and sturdiness. Please contact us for any installation problems.
What is the weight limit on the bench portion of the 120 gallon Deck Box?

660lbs for 120 gallon deck box.
Does it have a locking feature?

Yes, this lockable deck box has a locking feature helping to create peace of mind and secure your belongings. An exquisite lock will be included as a gift for you!
No problem. The upgraded stainless steel structure is more stable. It has a maximum weight capacity of 600 pounds and can comfortably sit three adults.
Is this outdoor storage box easy to fade?

Our deck storage box is made of Environmental Resin. Colorfastness to light can reach US Standard AATCC 16 Grade 5. Fade-resistant.
How to clean and maintain this deck box?

Low maintenance is required. It can be easily cleaned up with a damp cloth or garden hose.
Product external dim: 56.3"x 26.6"x 23.8". Internal dim: 53.1"x 23.2"x 22.8".
120-gallon capacity is big enough to store your garden tools, sports equipment, pool toys, pillows or cushion seats, etc.
Finish Your Patio Perfectly
This product is rated 4.9 of 5.0 stars.
It has received 70 reviews.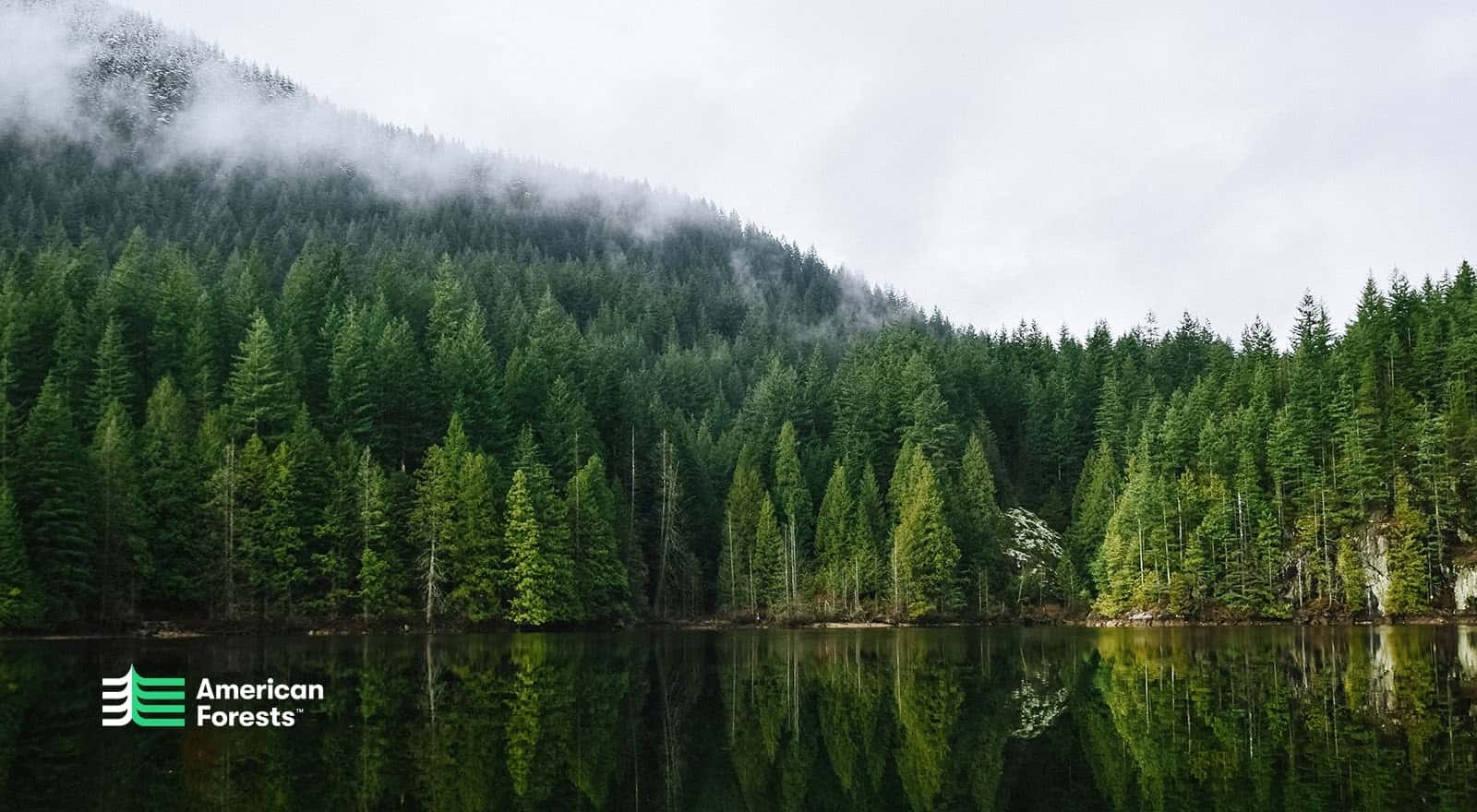 One Umbrella, One Tree
Through a partnership with American Forests, Bluu always keeps reforestation in mind. We're the only outdoor living brand that plants one tree for every umbrella sold. One tree at a time.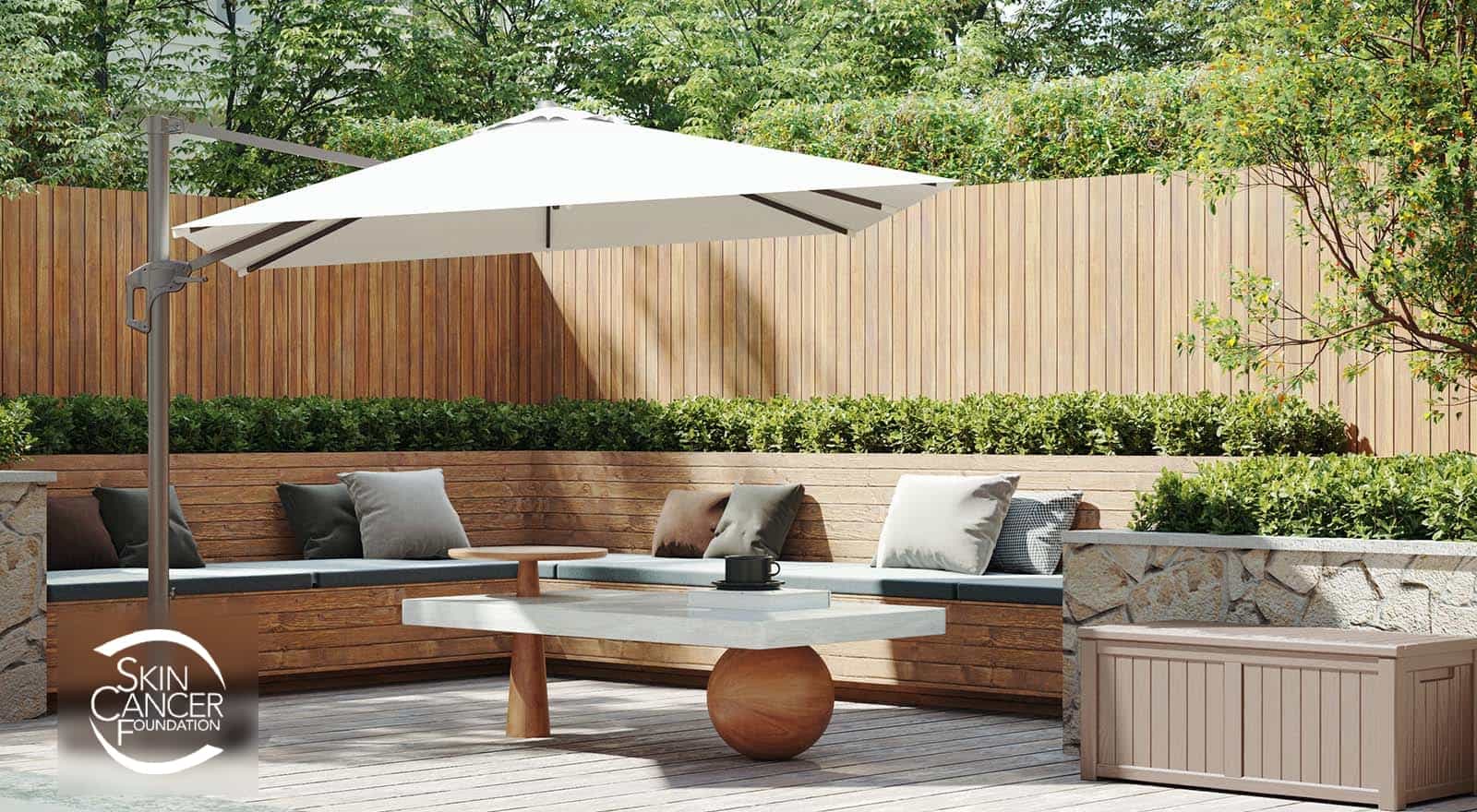 Protect Your Skin From the Sun
As a proud member of The Skin Cancer Foundation's Corporate Council, Bluu shares the Foundation's commitment to saving and improving lives. Bluu supports the Foundation's work of empowering people to take a proactive approach to daily sun protection and the early detection and treatment of skin cancer.