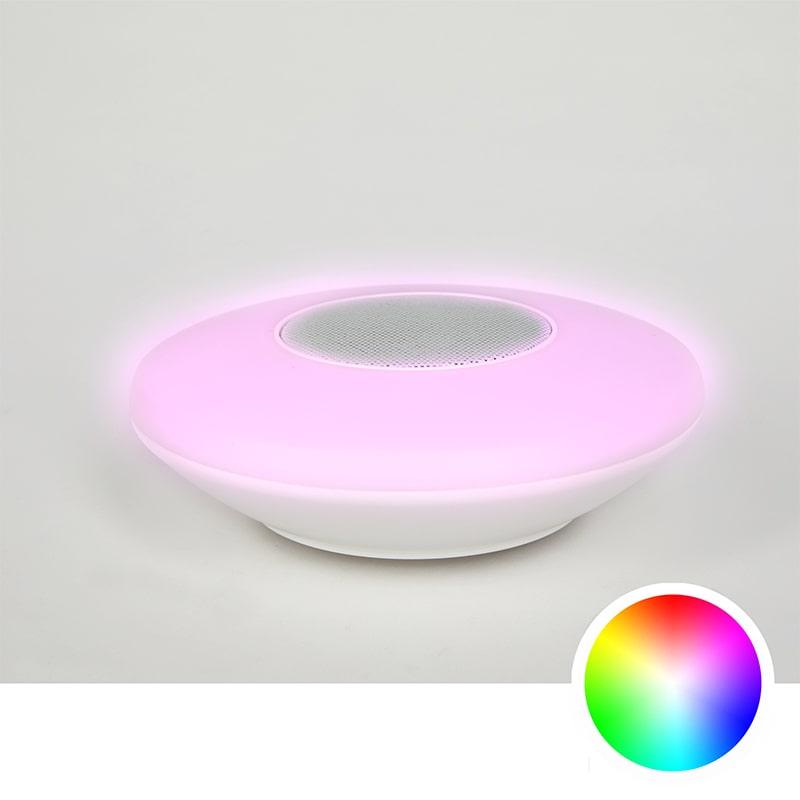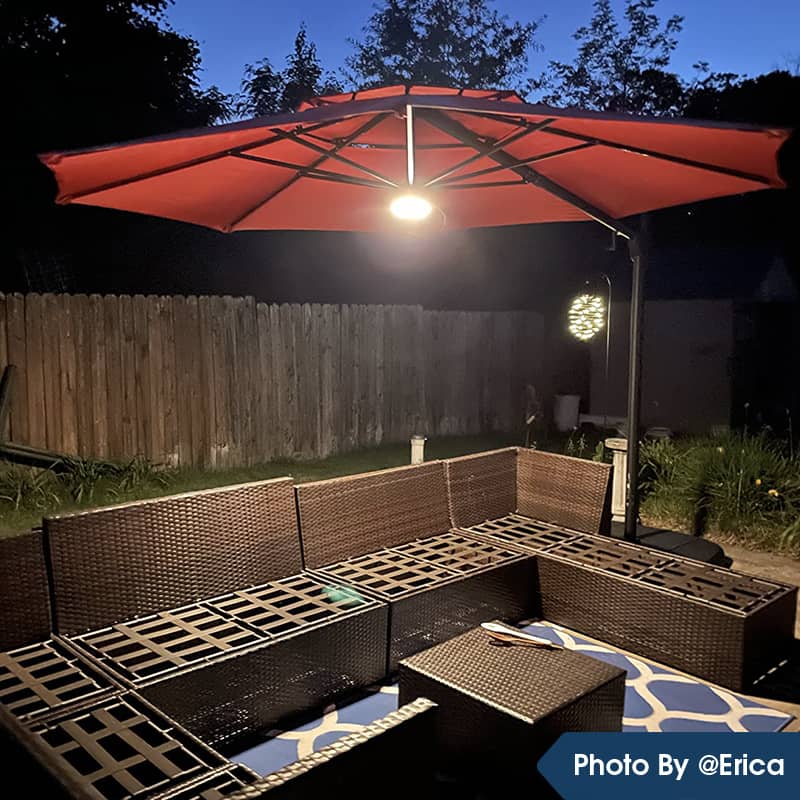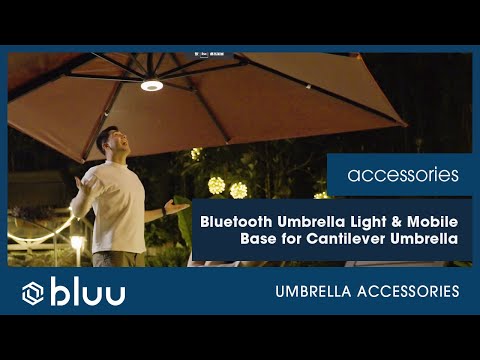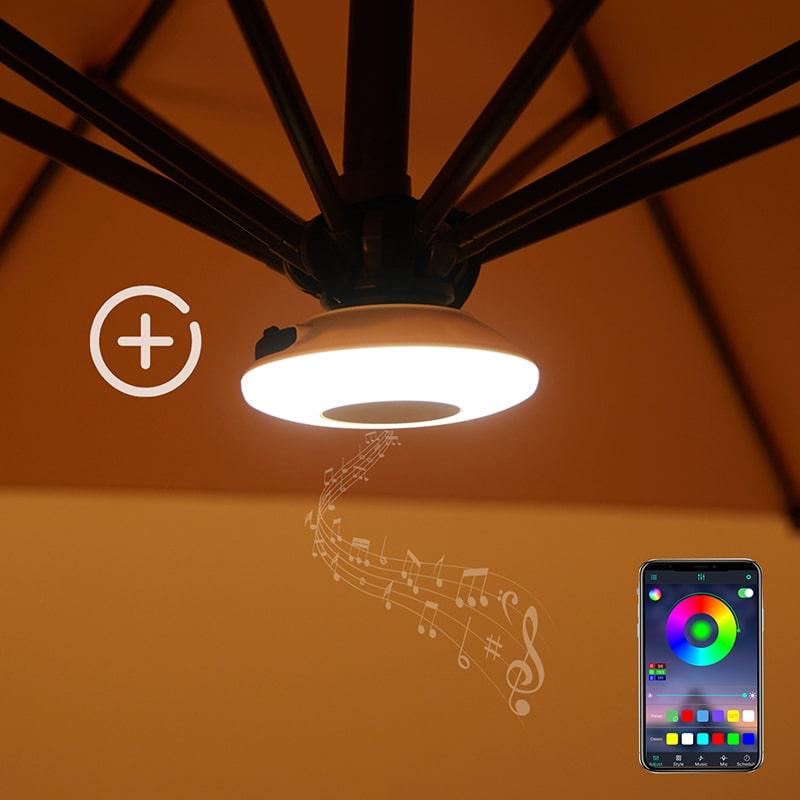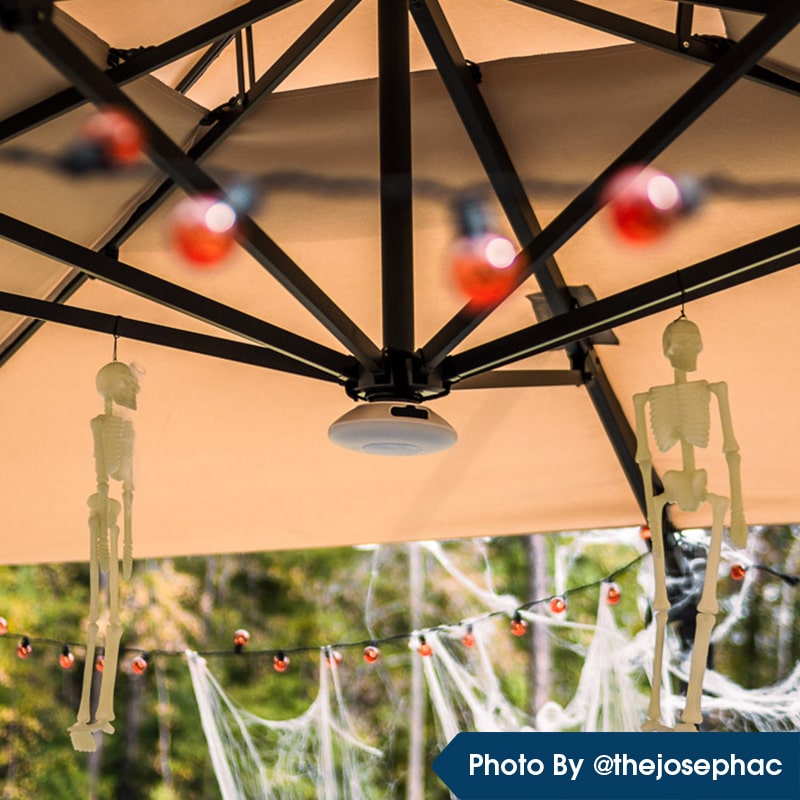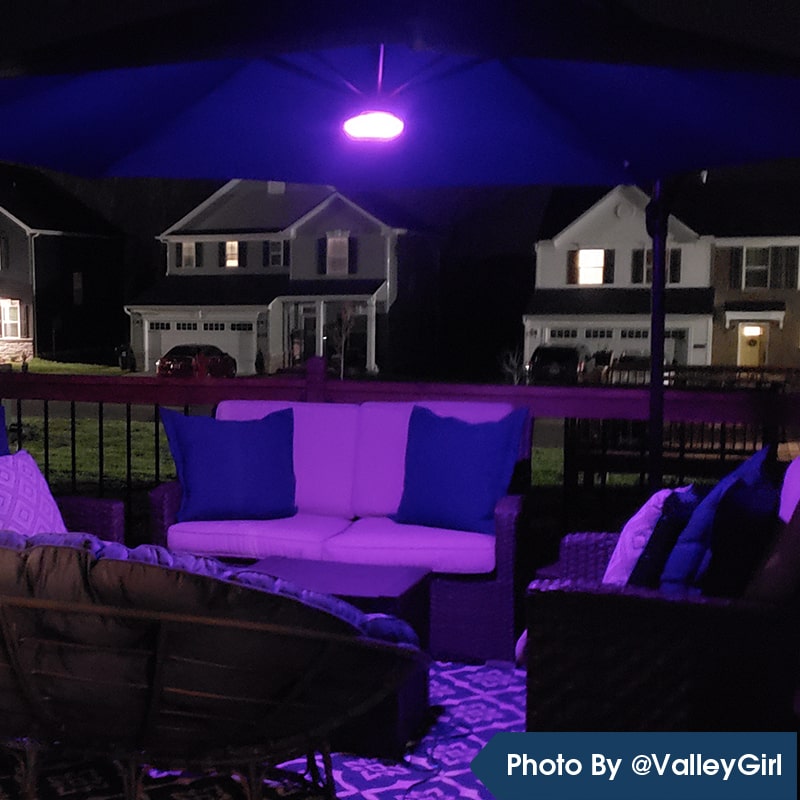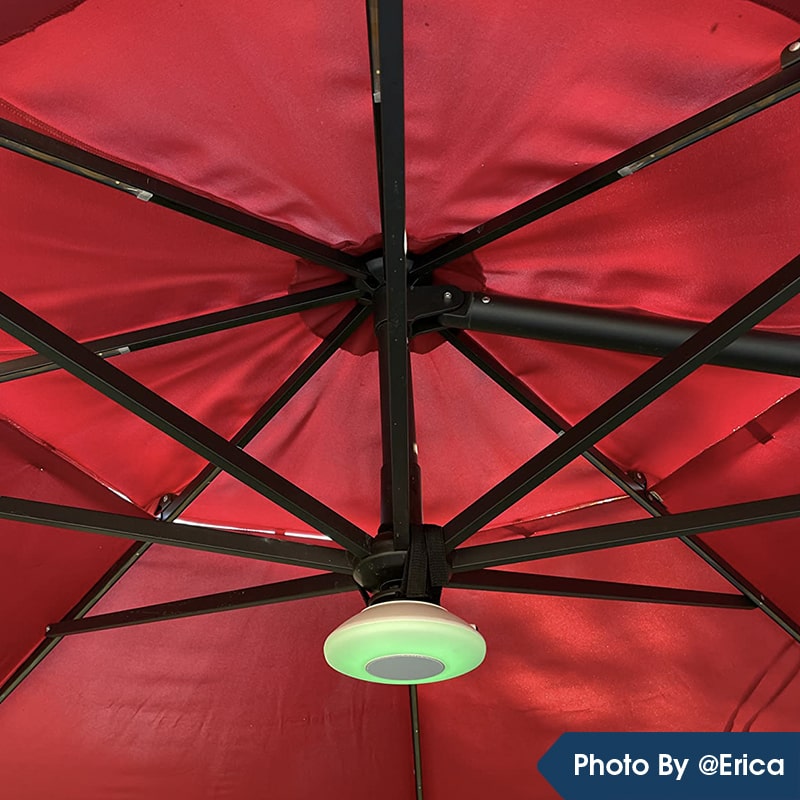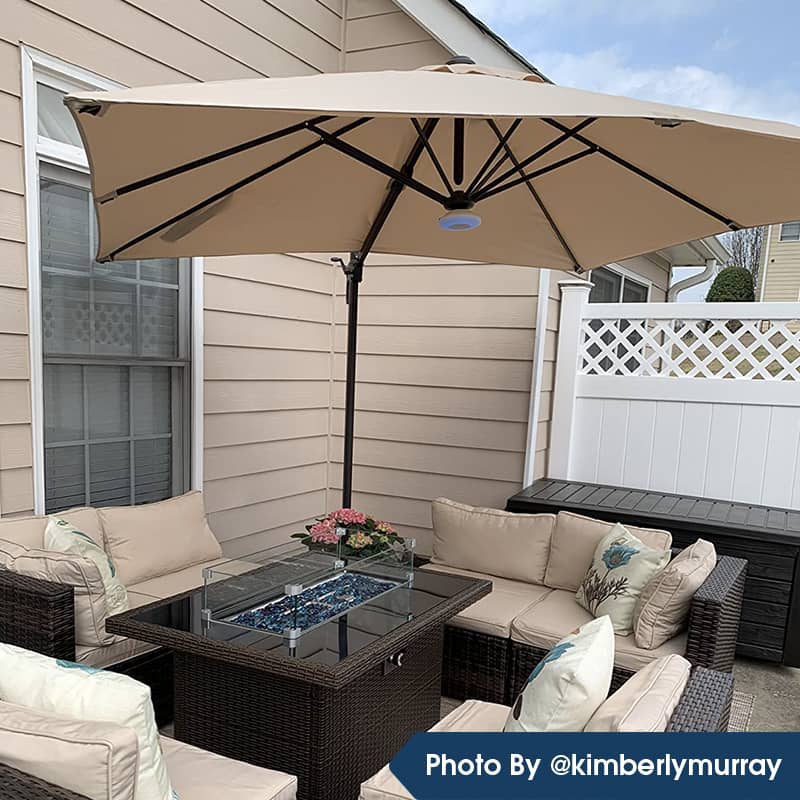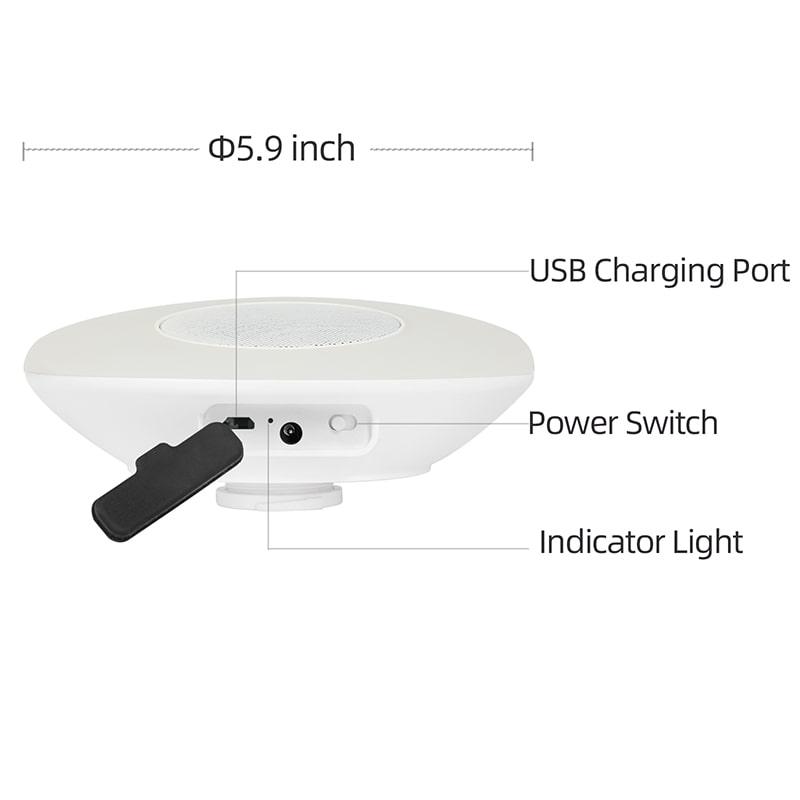 Bluu Bluetooth Umbrella Light
Monthly payments with
.
Learn more
1-year limited warranty
30-Day Money Back
Free Shipping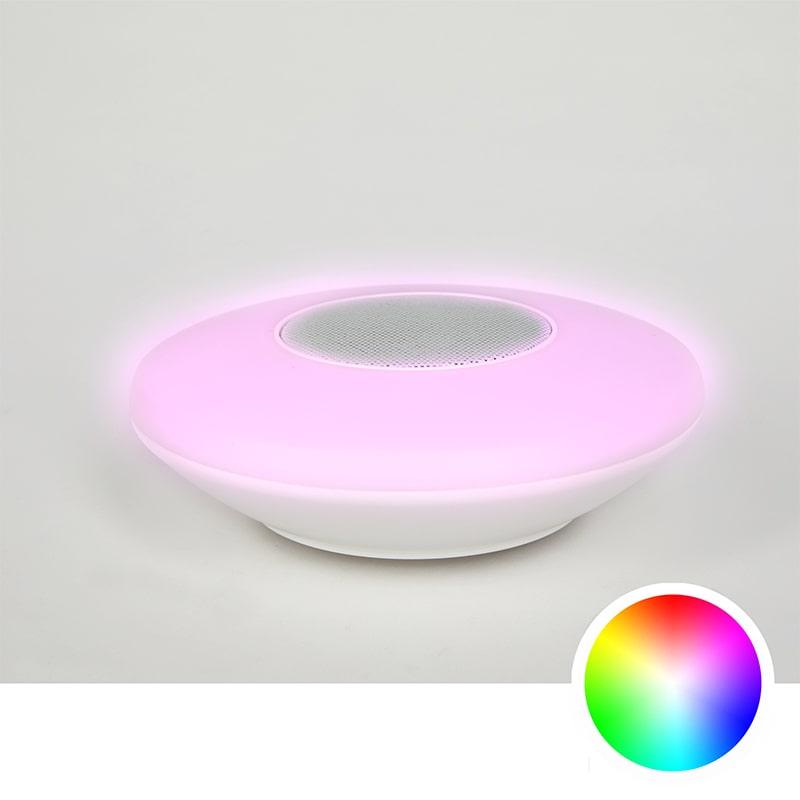 Illuminate your outdoor space
Discover the Bluu Bluetooth Umbrella Light with a built-in 4.2 speaker. Enjoy 4 hours of vibrant lighting with 16 million color choices. Versatile for multiple scenarios. Elevate your outdoor ambiance today!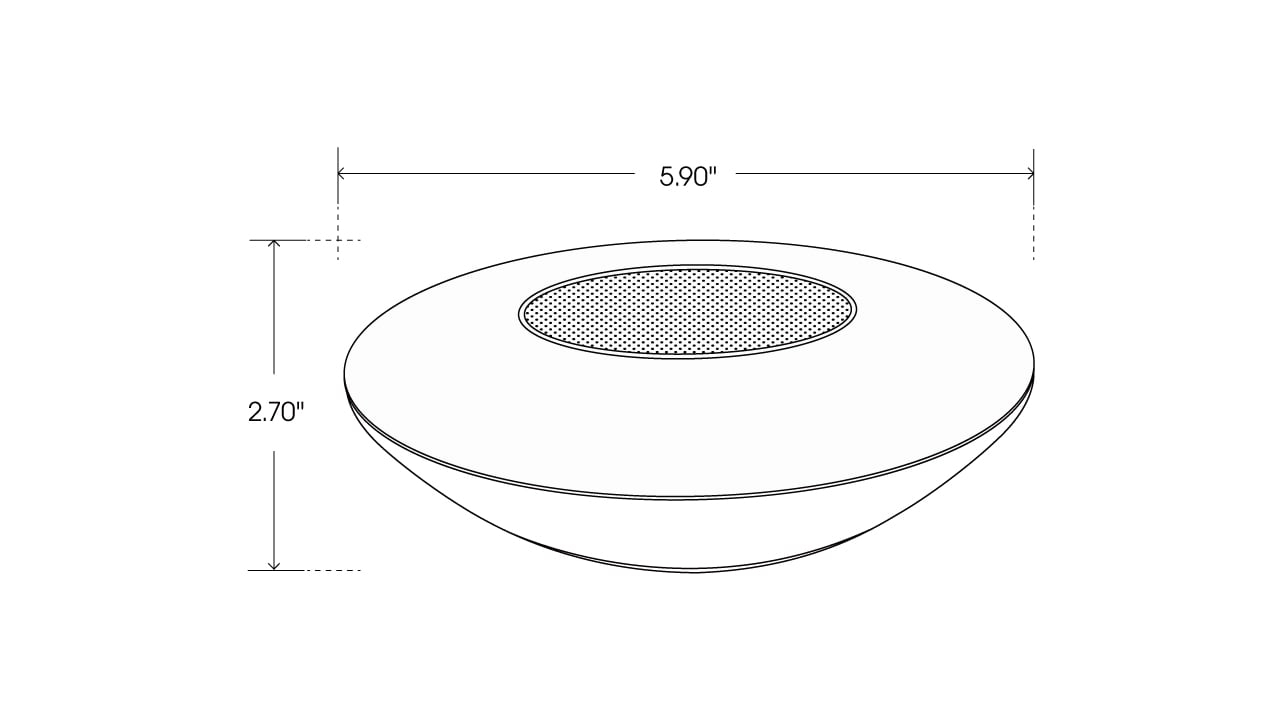 Step 1:
Bluetooth Pairing Mode
The light will automatically enter Bluetooth pairing mode when it is turned on.
The blue indicator light will keep blinking for up to 5 minutes with a voice prompt "Bluetooth Mode".
Please connect the lights within 5 minutes, otherwise you'll lose the bluetooth connection.
If you failed in connecting, you can turn the light off and back on 5 minutes later and try again.
Step 2:
Bluetooth Pairing
1. Search for "DFSSS01" in the Bluetooth setting on your device;
2. Enter "0000" if a password is needed.
3. Once connected, the indicator light will stop blinking and remain blue.
High Quality Speaker & 4 Hours to Use
The speaker in the umbrella light has perfect sound quality, allowing you to enjoy music anywhere, anytime.

The light intensity of the lamp is 90 lumens. It's bright enough to light up the night.

It can be used for more than 4 hours on a single charge. Battery capacity is 2500mAh, and can perfectly meet your needs.
Bluetooth Pairing
You can control music with your mobile phone from 33 feet away. Bluetooth 4.2 can connect to all Bluetooth devices on the market and the light is also an advanced Bluetooth speaker that can be brought with you anywhere.
Interesting Features
The light can change colors to fit the rhythm of the music that is being played. Enjoy your night as if you are at a live music show! 
This product is rated 4.9 of 5.0 stars.
It has received 9 reviews.
Perfect!
Great sound on the speaker, perfectly bright under my cantilever umbrella. Easy to install and the colors are lovely!
Mesmerized by the flashing lights!
I LOVE MY UMBRELLA LIGHT. I own an offset umbrella that is not Bluu brand, but this light/bluetooth speaker works phenomenal with it. The package arrived quickly, within about 4 days. The light comes in bubble wrap, securely boxed. It comes with 2 velcro straps that cross and loop through a round bracket. You secure this bracket with the velcro straps to the center of the umbrella and just clip the speaker into it. The velcro straps feel very secure and make the install easy peasy. The brightness on the light is perfect, not too bright or too dark. The light is controlled through an app called Lotus Lantern, which is easy to navigate. I've posted pictures and a video so that you can see the lights and hear how loud the speaker is. It has a very nice clear sound, and the volume is not even turned all the way up. If you love to chill on your deck/patio daily (and nightly) like me, buy this speaker now. It's such a vibe! (Disclaimer: I do not own the rights to the music in my video.)
Market umbrella with remote control
The umbrella quality is excellent work the money.
I have a hiccup with remote control, customer service was very helpful and quick.
However, I would suggest the pairing instructions for the remote control included in the box.
Good light overall
On the standard light setting if gives off a very bright light which is dimmable. The color options are controlled by the app and overall fine but once you put it on a color it is more for mood lighting as it doesnt give off much a good light. The speak overall isnt very good… gives off a pretty "tinny" sound but I guess in a pinch its fine.
Overall if you want this for the use of a light it works well, I do with the light shined up into the umbrella rather than down into you as looking up at. Bright bulb can be a bit harsh.. overall happy with the purchase tho.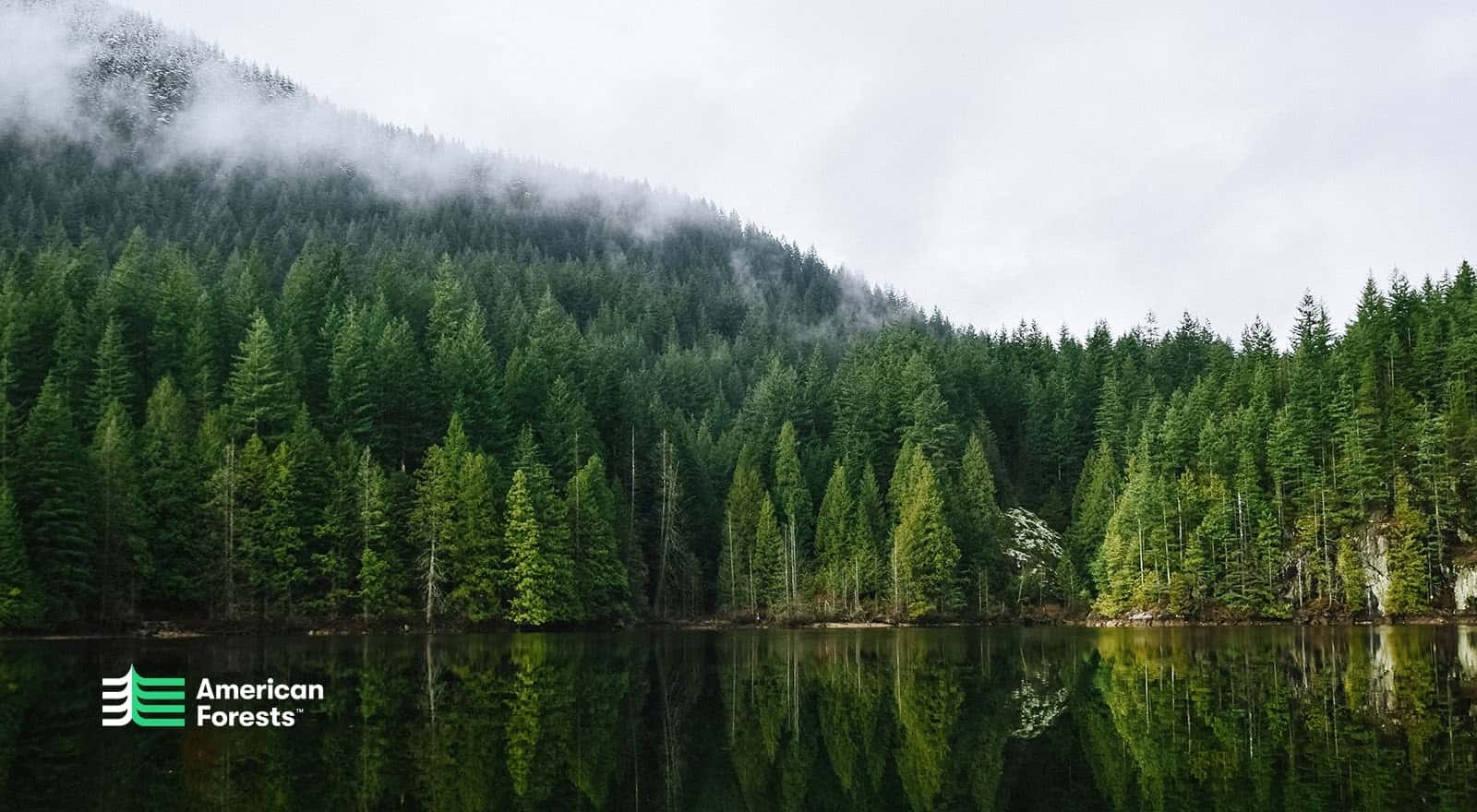 One Umbrella, One Tree
Through a partnership with American Forests, Bluu always keeps reforestation in mind. We're the only outdoor living brand that plants one tree for every umbrella sold. One tree at a time.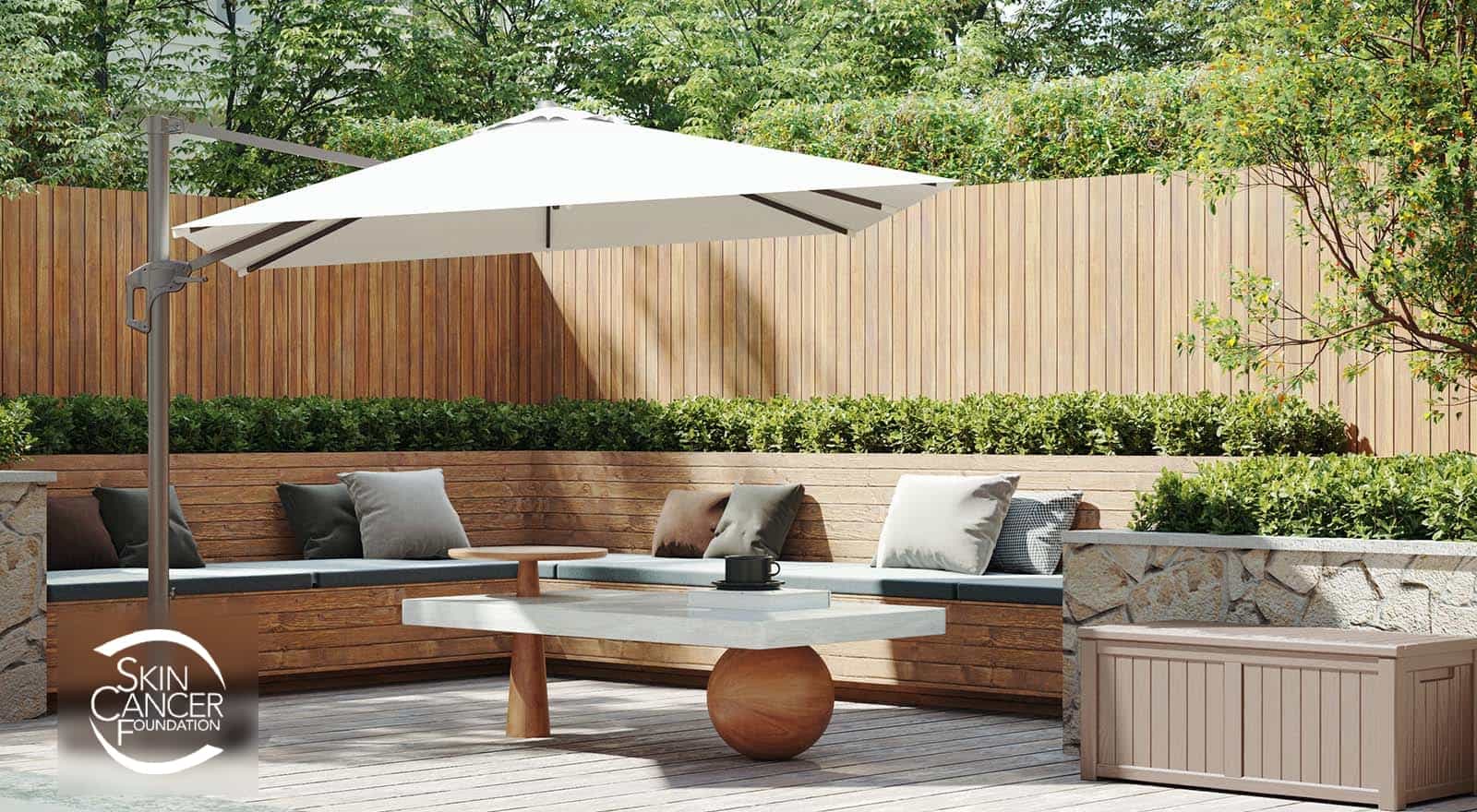 Protect Your Skin From the Sun
As a proud member of The Skin Cancer Foundation's Corporate Council, Bluu shares the Foundation's commitment to saving and improving lives. Bluu supports the Foundation's work of empowering people to take a proactive approach to daily sun protection and the early detection and treatment of skin cancer.