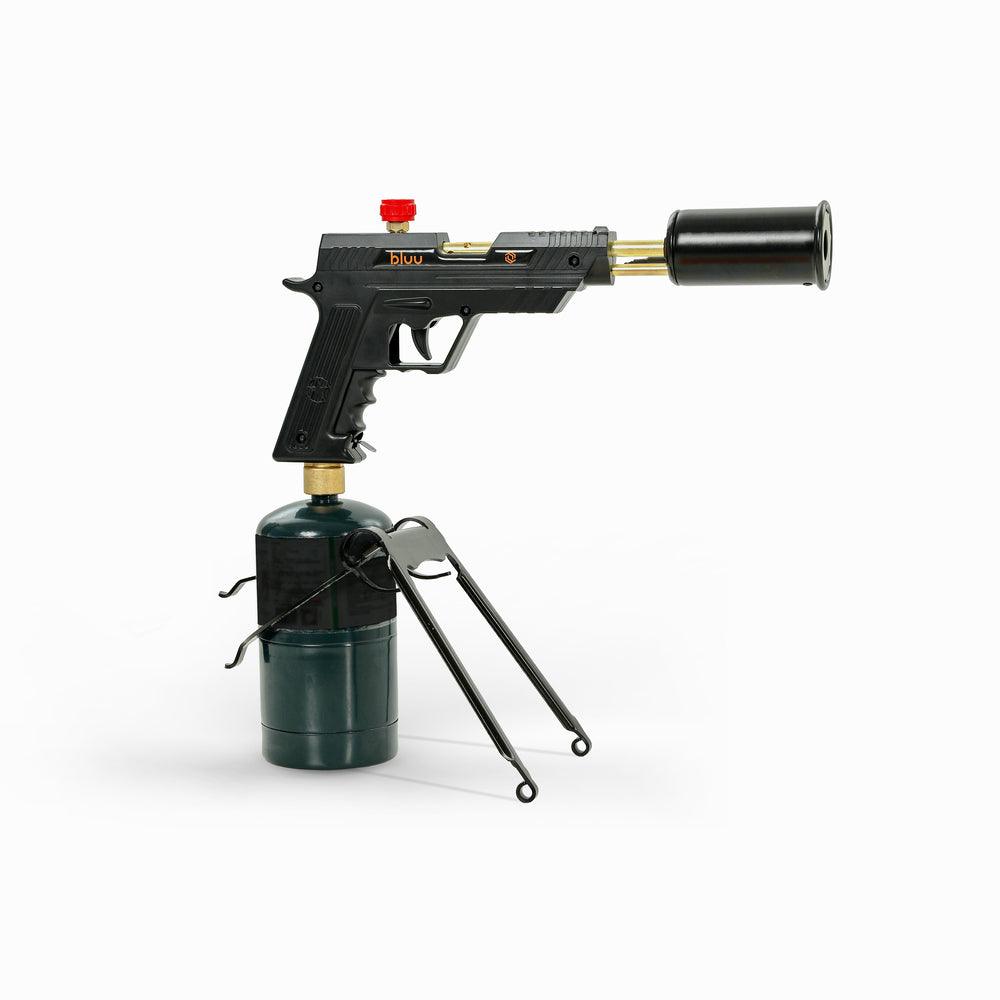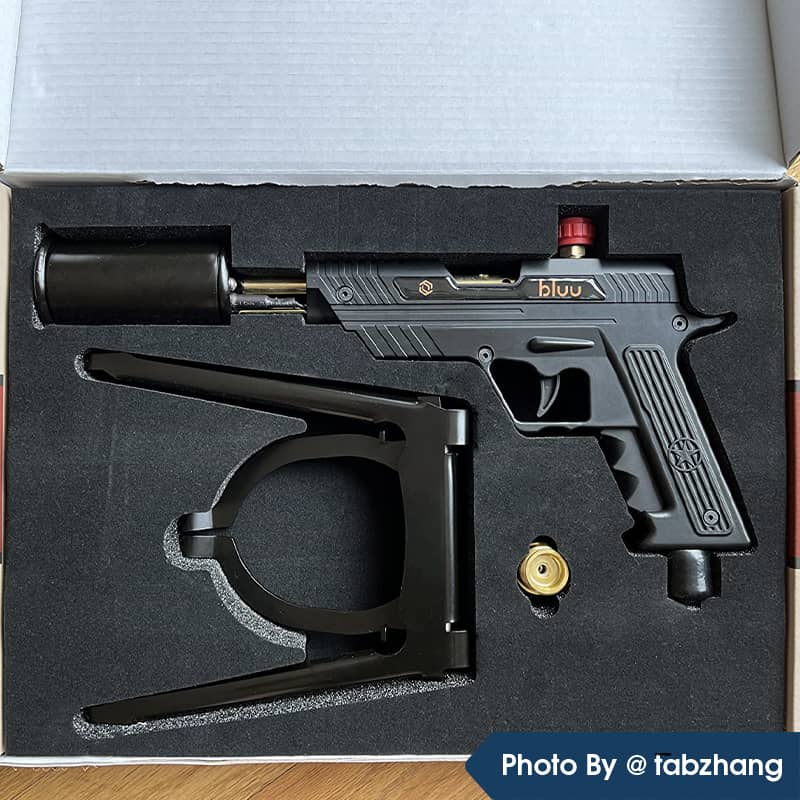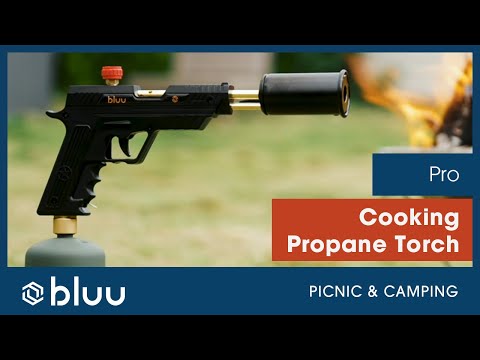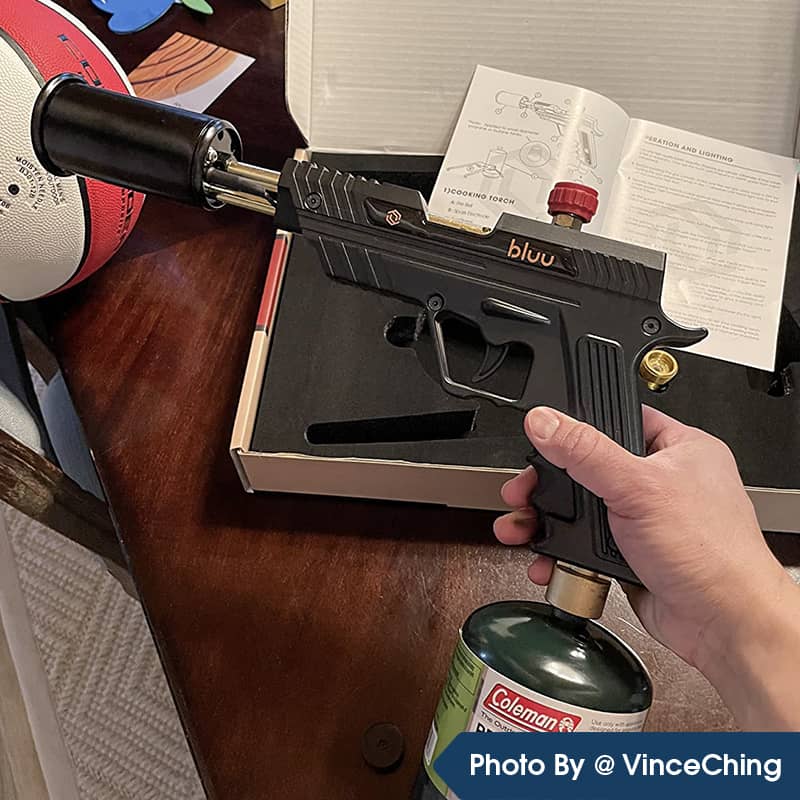 Bluu Gas Kitchen Torch - Pro
Monthly payments with
.
Learn more
Bluu's high-power propane / butane kitchen torch is ideal for searing a steak, sous vide, glazing a baked ham, caramelizing sugar, and melting cheese. Also useful for lighting your charcoal grill, campfire and anything else you can think of!
- Ideal cooking tool for men and women who like to grill and party.
1-year limited warranty
30-Day Money Back
Free Shipping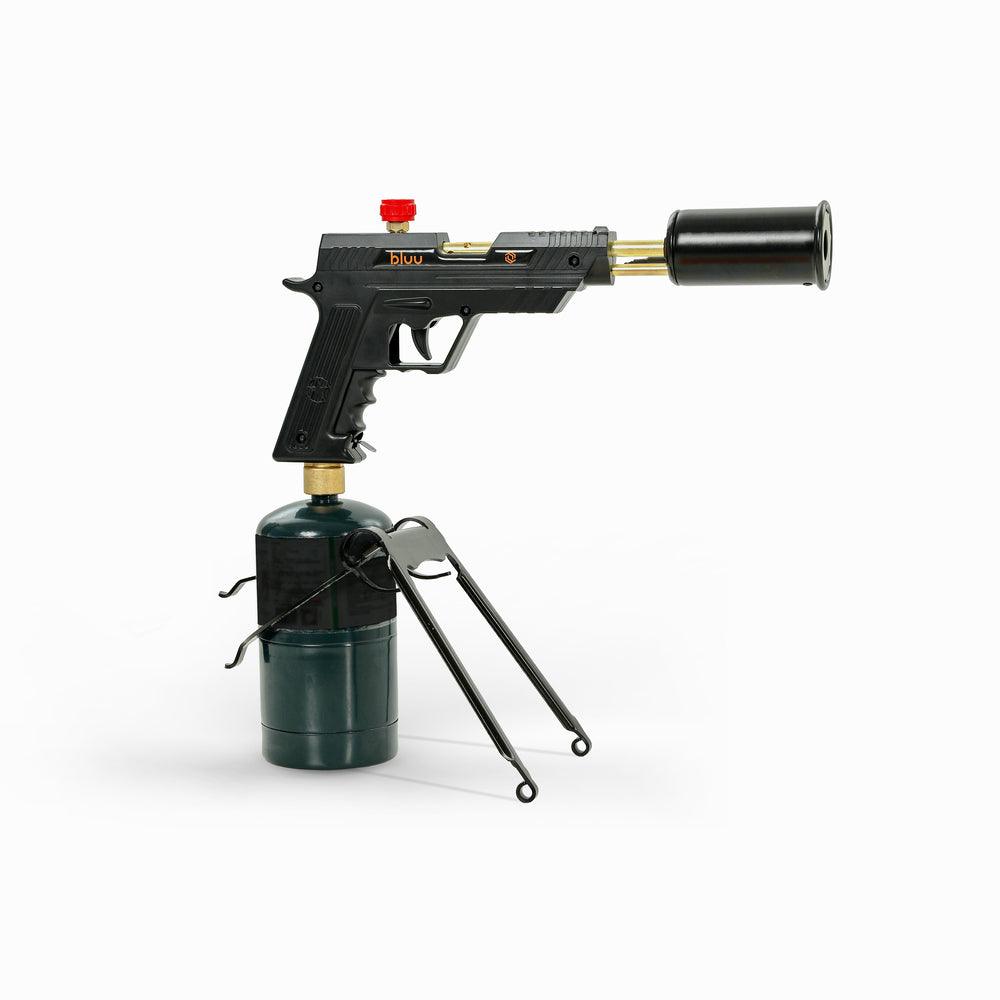 Key Features
Multy-function Propane Torch- Perfectly suited for most purposes.
Piezo Ignition Method - Lgniting the flame by pressing botton.
Output Powerful Flame - - Giving a fascinating flavor of flame grilling.
Easy Operation To Control Flame - It also has an adjustable gas control design.
Wide Fuel Adaptability - Suitable for most propane tanks on the market.
CSA Certificatication - Proudly Certified By CSA.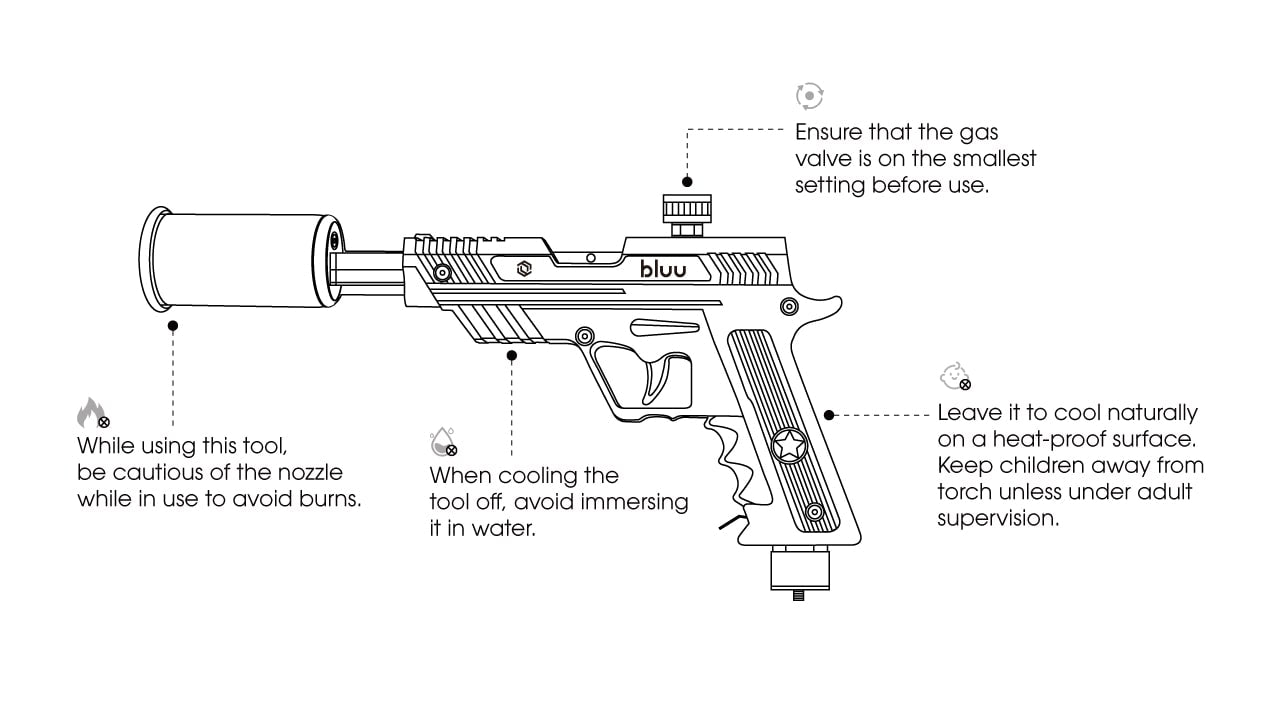 Fast & Powerful For Cooking
Enjoy The Advantage Of Cooking Food
Crucially, it has a BTU capacity of 240,000, which can be suitable for most usage scenarios. Well-built grill gun can cook faster for your purpose. Perfectly suited for most purposes.The wider and heavier flame outlet can strongly output powerful flame to give you a fascinating flavor of flame grilling.
- Multy-function propane / butane kitchen torch
Easy Operation To Get Enough Flame
It also has an adjustable gas control design.When ignited, the flame will enlarge by simultaneously rotating in the "+" direction and will diminish by rotating in the "-" direction until it is extinguished. You can also turn to the maximum flame by pressing the handle trigger. Be sure to adjust the gas valve to the minimum, then press the ignition button.
- Adjustable control with max 400,000 BTU flame
A Wide Range Of Fuel Adaptability
The kitchen torch lighter can be used withpropane, butane, MAPP, MAP-Pro gas. Suitable for most propane tanks on the market.The package contains detailed instructions for use, which can help beginners figure out how to use and store the propane torch.
- Wide fuel adaption & detailed instruction
Can I light my bong with this?

Only if you are naked, outside, in the woods alone, and a moron.
Can it be hooked up to a 20lb tank?

Yes, it is possible. You can choose Replacement Propane Hose according to your needs.
Yes, it can be used indoors. I use it often in the kitchen to torch meet.
If the igniter stops working, can it be lit with a candle lighter?

Try cleaning the igniter tips - sometimes carbon buildup could keep the spark from igniting. Worst case, it still can be lit with a lighter.
Can you light the torch with a lighter if the ignition won't do it?

Yes, it can be ignited with a lighter, but if it doesn't ignite, you can first check whether the two wires of the ignition device are too far apart, you can bring it closer, and try to operate it again. If you have any questions, please contact our after-sales service.
Is there a limit for how long it can stay ignited or can this work for long periods of time to char/heat treat wood for projects?

We use this to char meat. It will go till the small propane bottle burns out and how high you have your flame set too.
Does it hot enough to solder pipe?

I would not recommend soldering pipe with this. It meant for lighting fires 🔥. Flame is to big for soldering.
Right Way BBQ - 330K subscribers
Playing With My New Toy by Bluu! Link in description! 
This product is rated 4.9 of 5.0 stars.
It has received 14 reviews.
Definitely one of the best things I have ever bought.
I bought this to burn wood to make our pallets look bad ass! It worked, can't wait to use it for other things.
I have a flamethrower
I haven't used my propane grill in almost 3 years, and this is a game changer in the charcoal world. You go from loading lump charcoal to grilling in 5-7 minutes. I bought a hose to connect this to my 20lb propane tank. After a low and slow smoke and wrap of some baby back ribs on the kettle, the last thing you want to do is load up more charcoal to caramelize the sauce. Use the torch for picture worthy, amazingly sticky ribs. Leftover ribs? Cut them off the bone, sauce and toss, give them a good torching, nacho topper. Also great for sous vide.
Great for fathers day, birthday, or just buy one on a random Tuesday.
Unfortunately, I had a what I would call a rare defect. BLUU's customer service was spot on, replied in a matter of hours on a Sunday, and rectified my issue immediately.
Awesome torch!
This is one power packed torch! I use it a lot when I'm lighting my charcoal to bbq and even to start camp fires! It works great!
So easy to use!
This torch was so easy to use. Very convenient as well and didn't leave a propane/gas taste on food. We really enjoy this torch and would definitely recommend!
Perfect for sous vide!
Torch works great for browning food after cooking sous vide. Strong, powerful flame. Uses standard camping propane tanks, which are easy to find.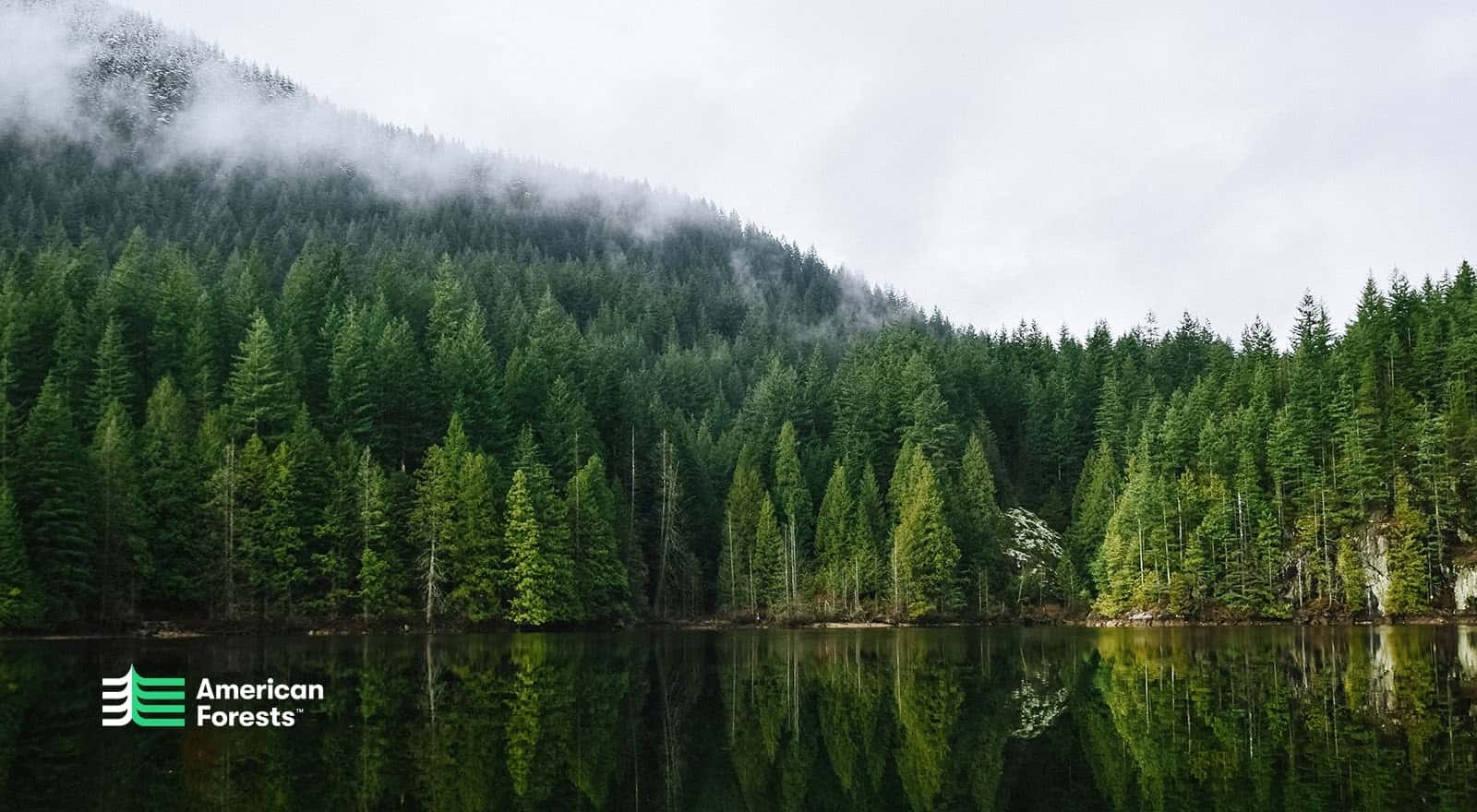 One Umbrella, One Tree
Through a partnership with American Forests, Bluu always keeps reforestation in mind. We're the only outdoor living brand that plants one tree for every umbrella sold. One tree at a time.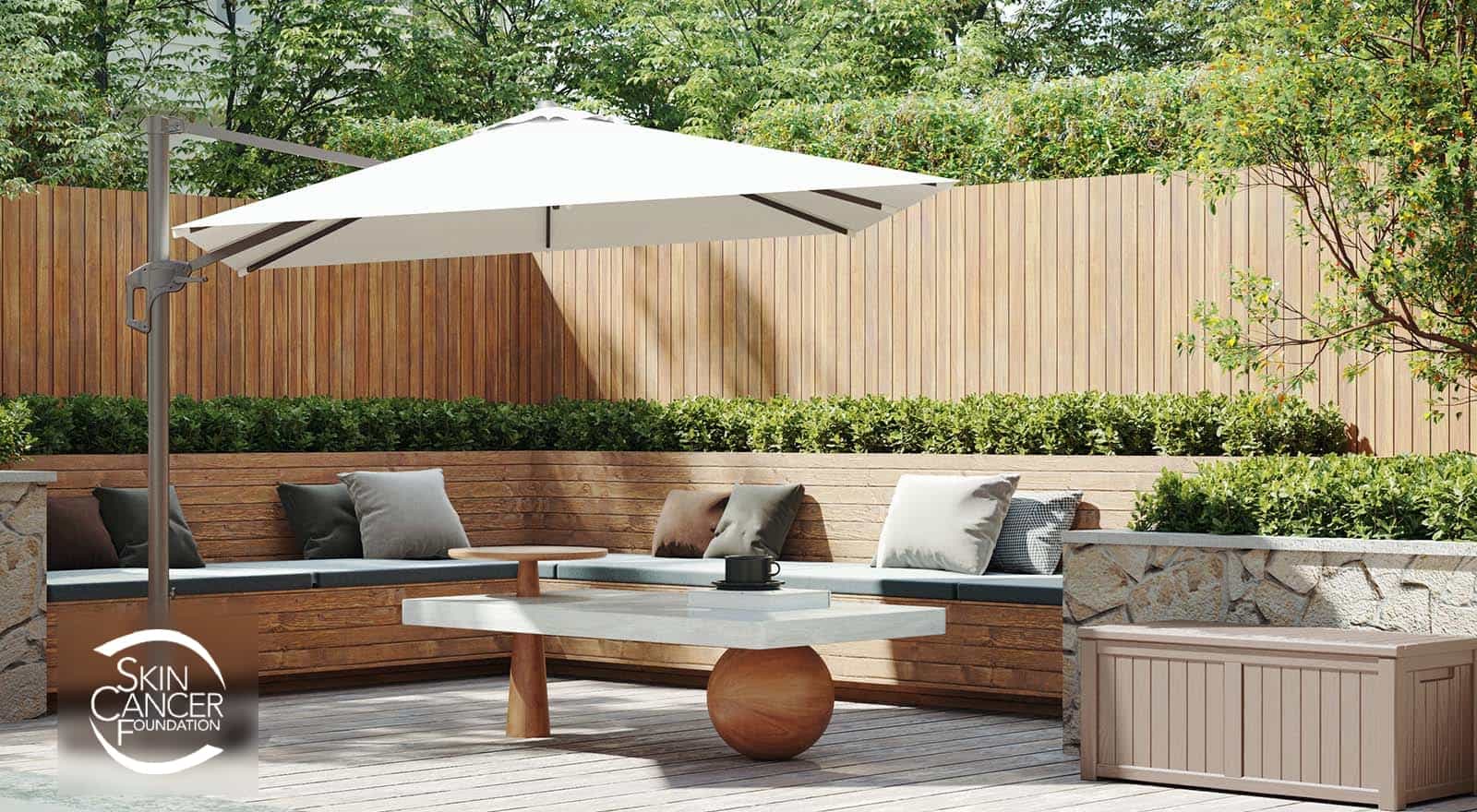 Protect Your Skin From the Sun
As a proud member of The Skin Cancer Foundation's Corporate Council, Bluu shares the Foundation's commitment to saving and improving lives. Bluu supports the Foundation's work of empowering people to take a proactive approach to daily sun protection and the early detection and treatment of skin cancer.