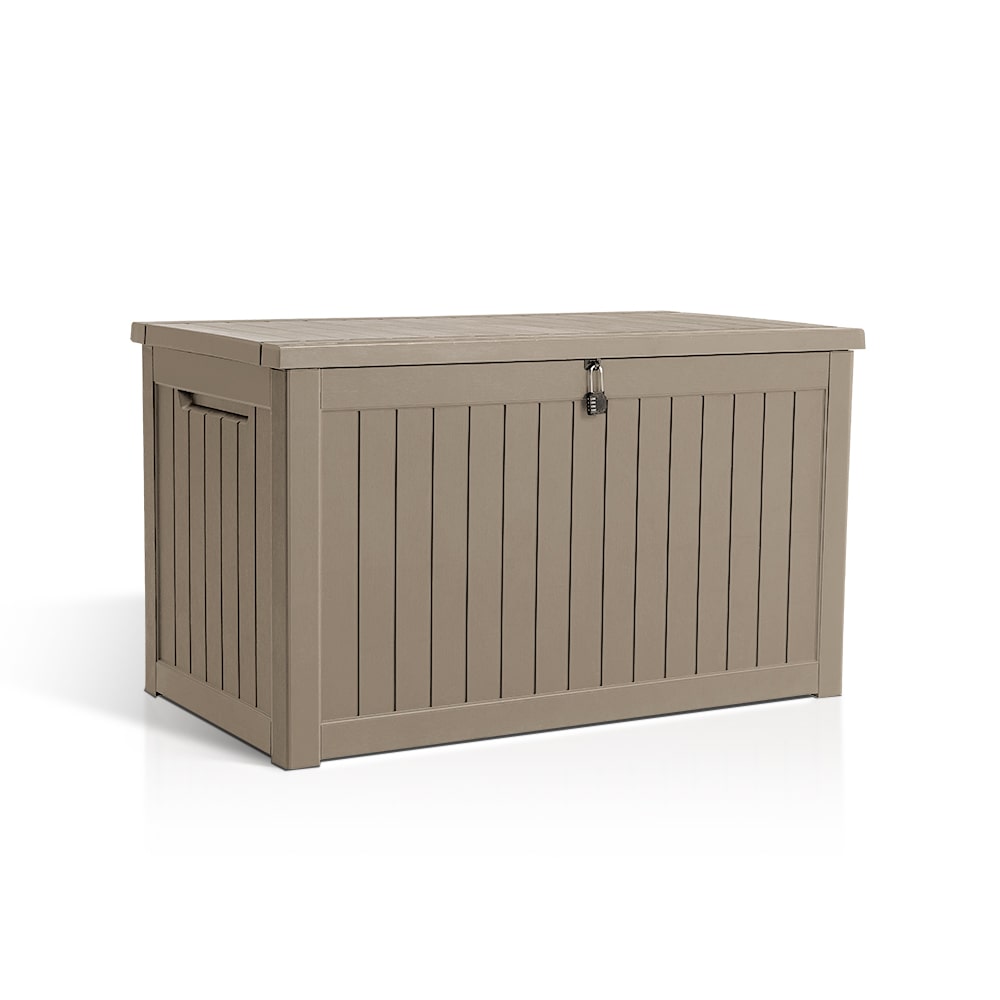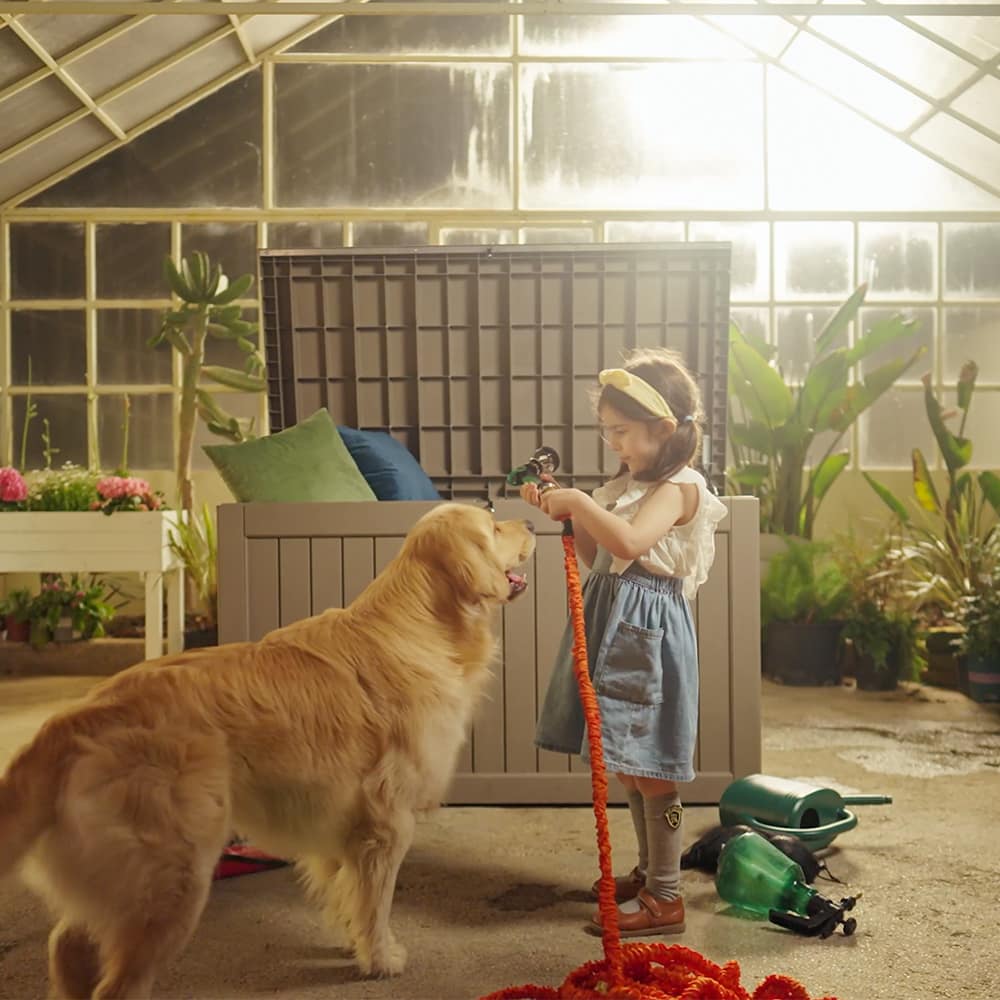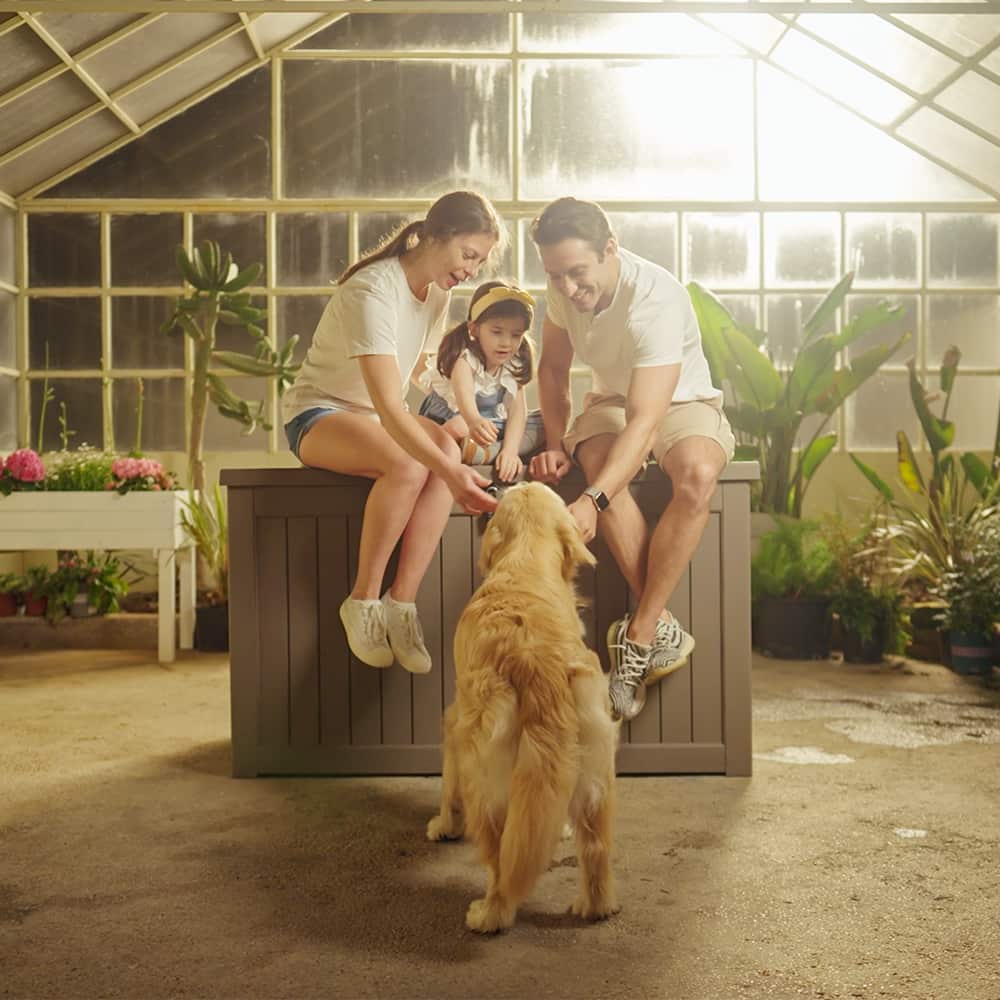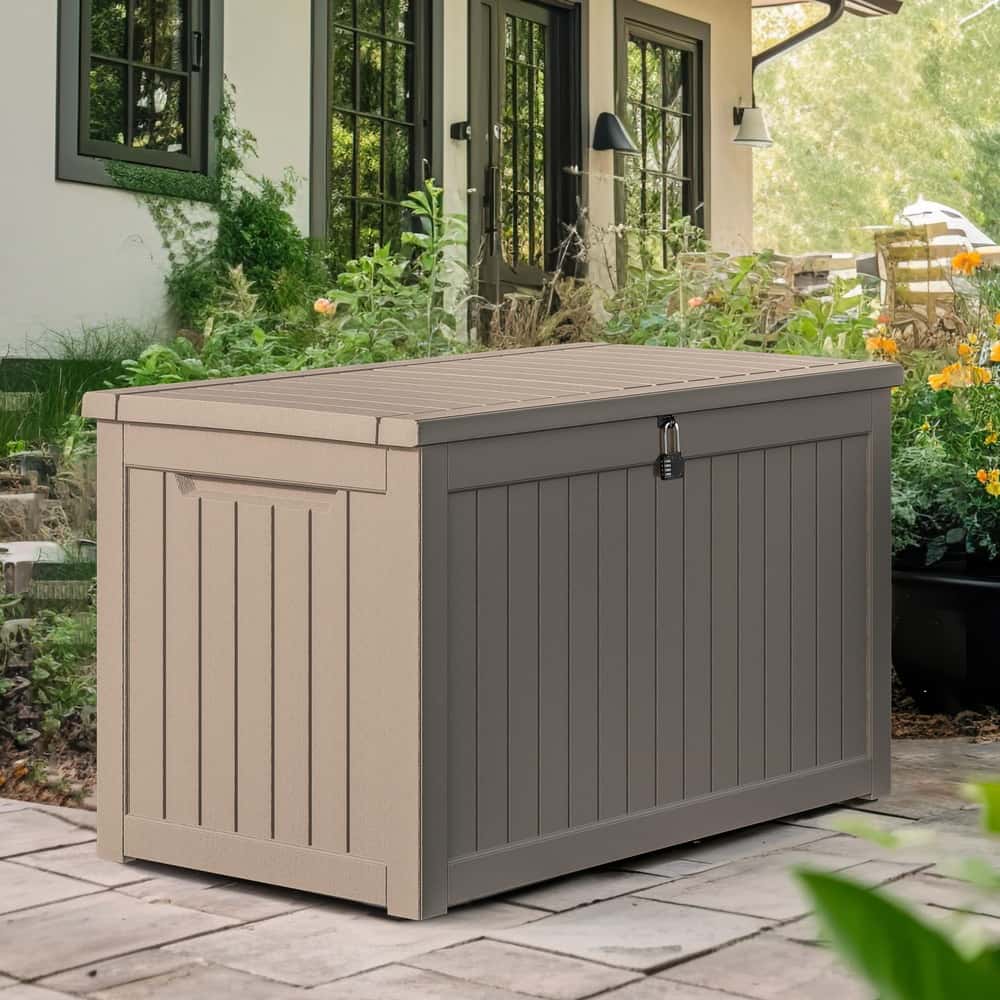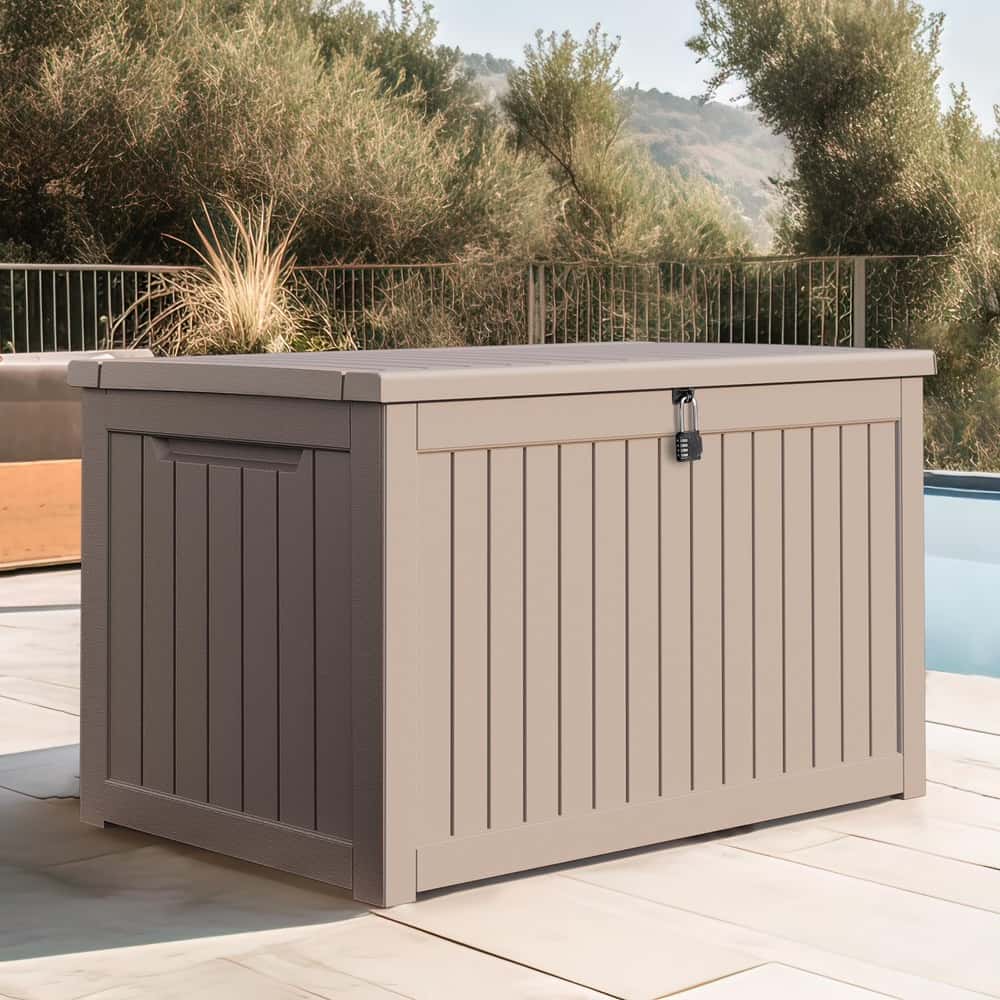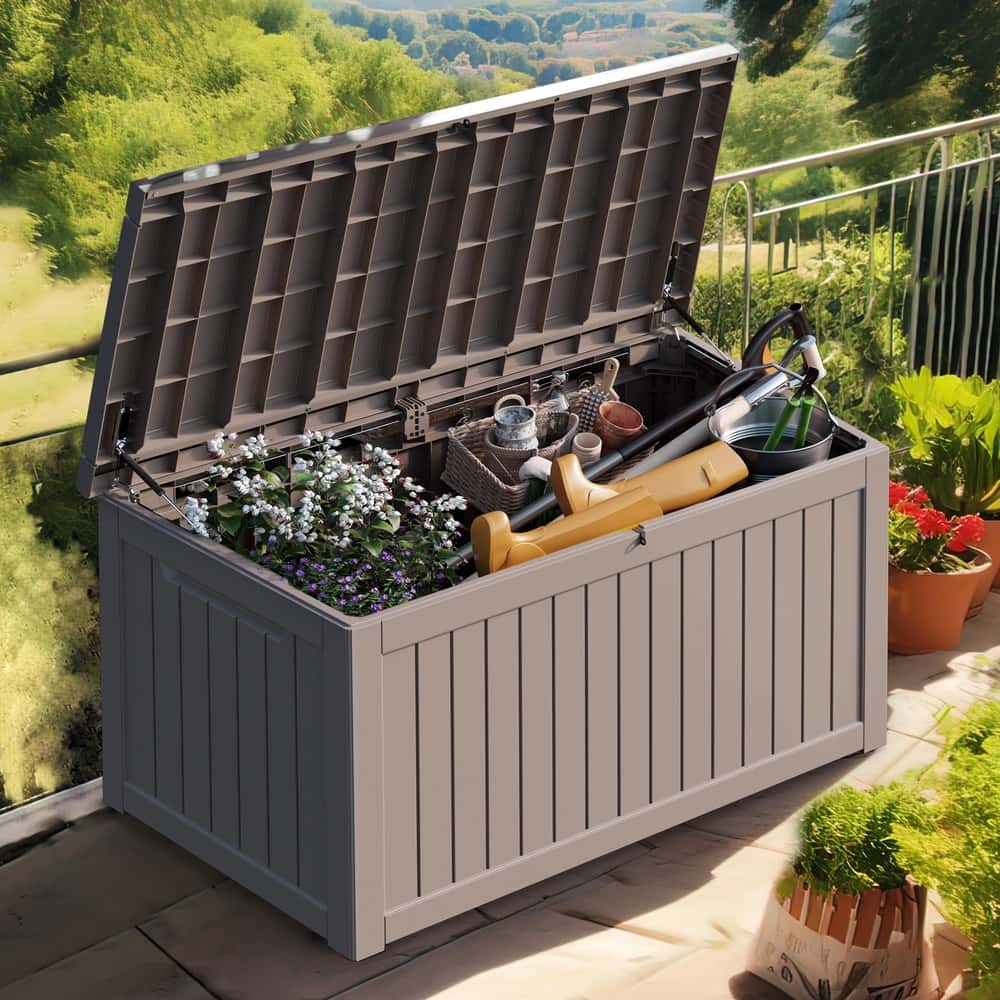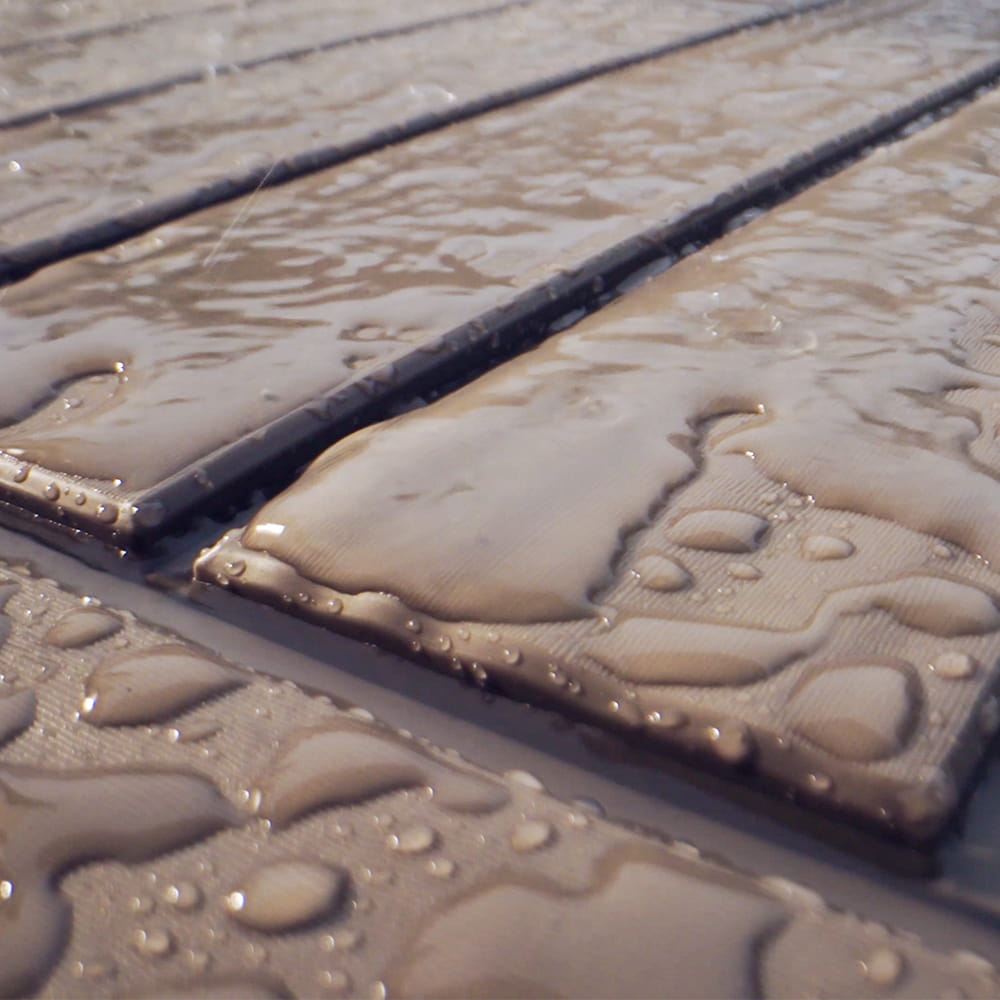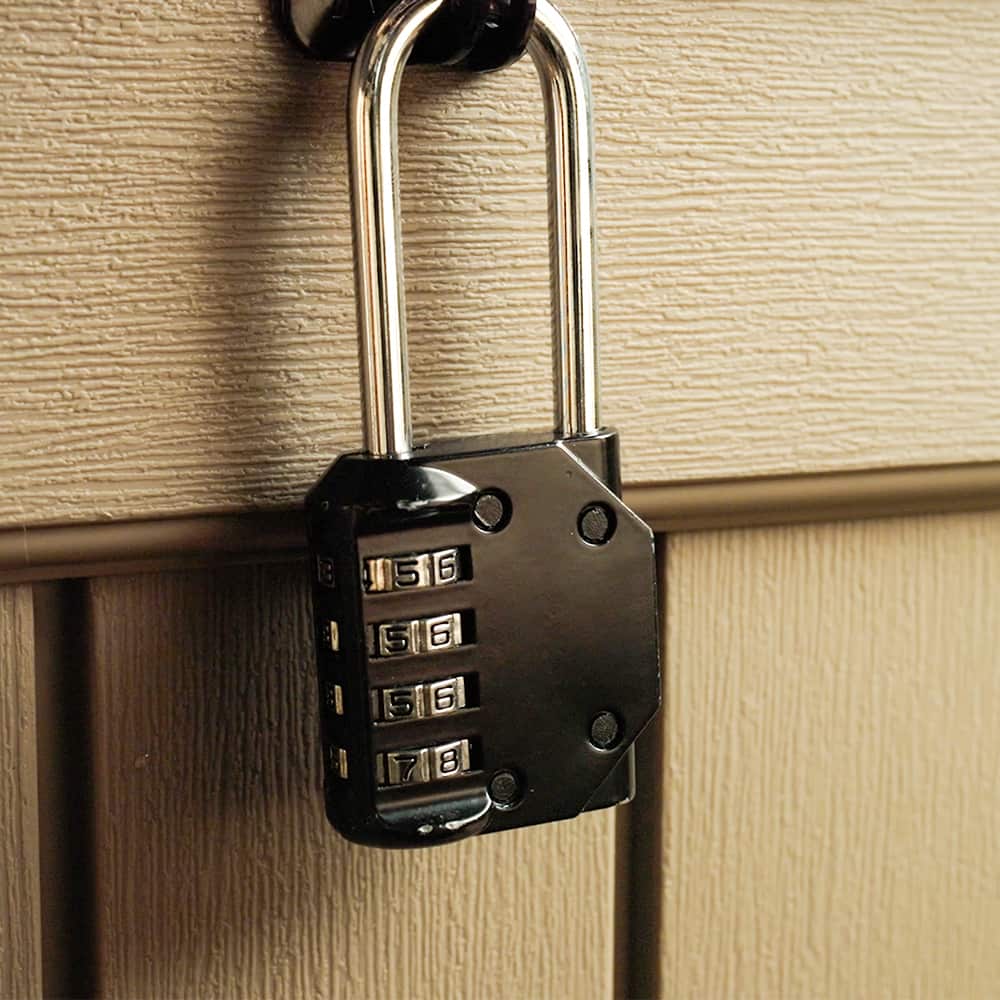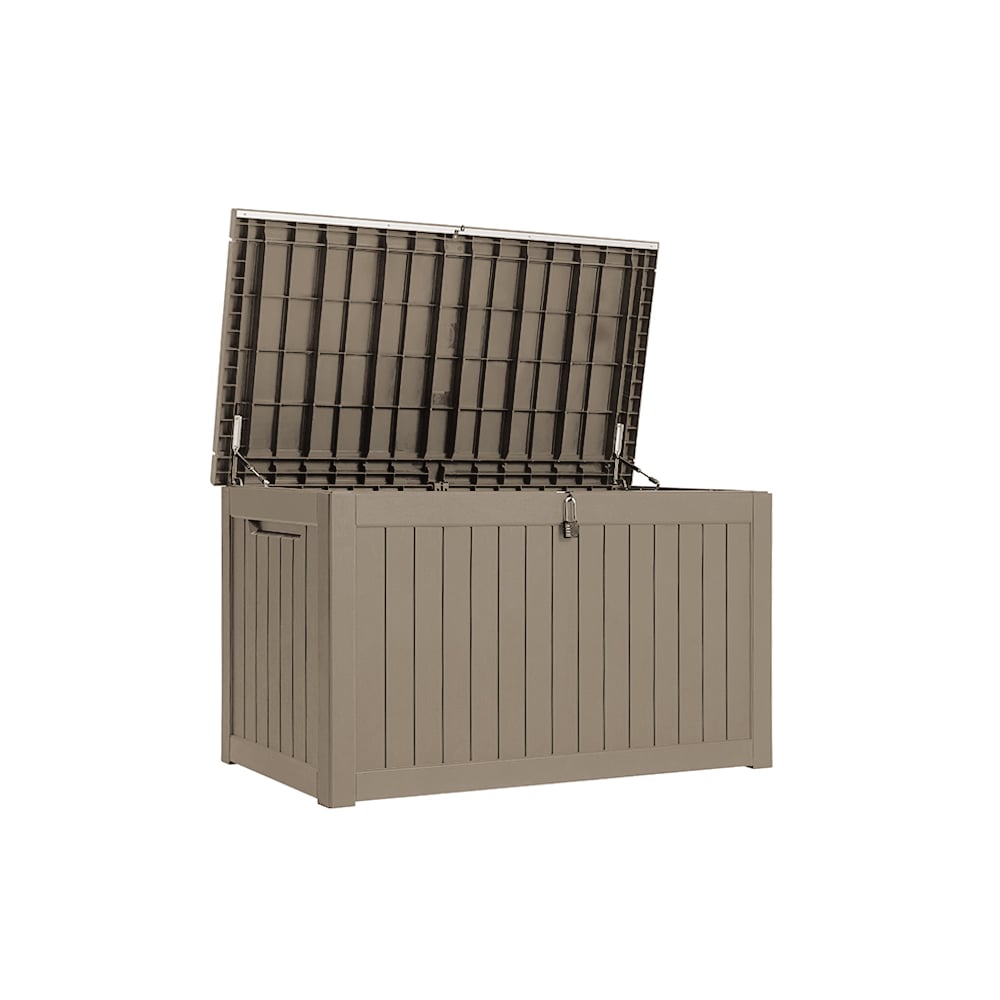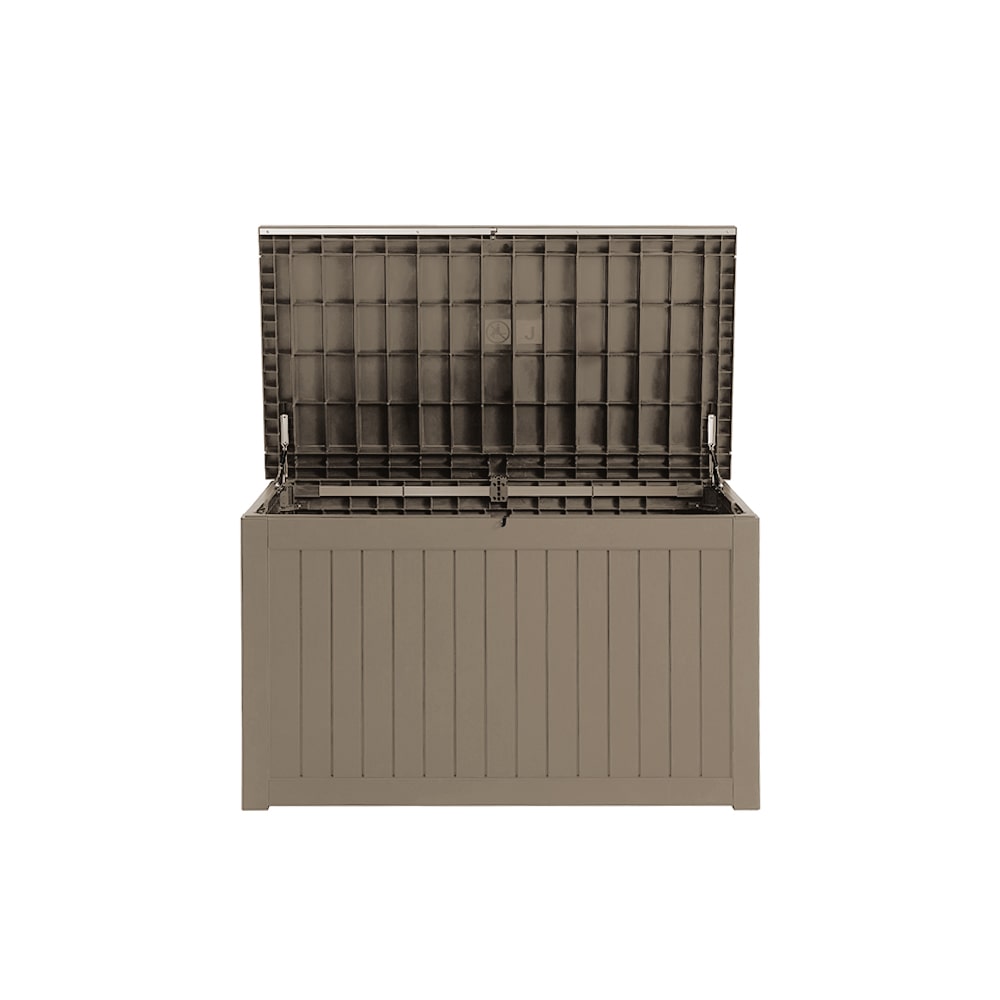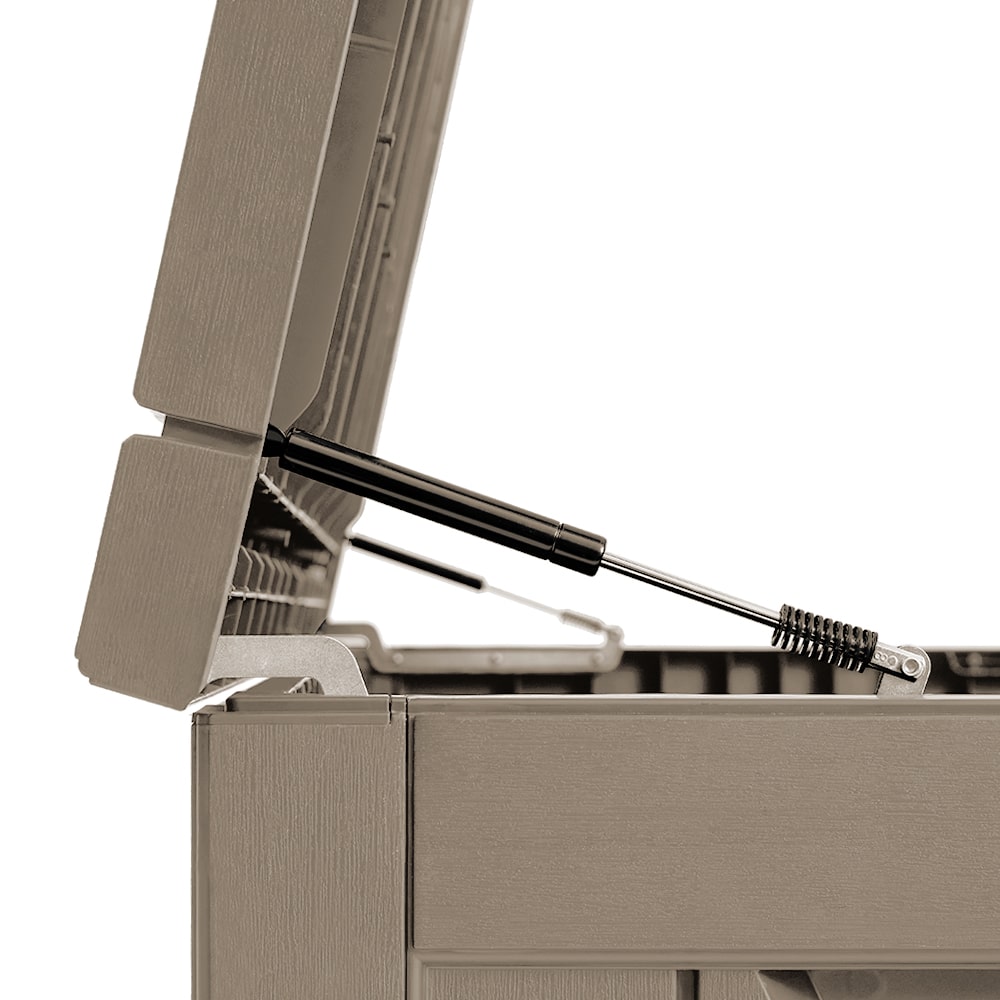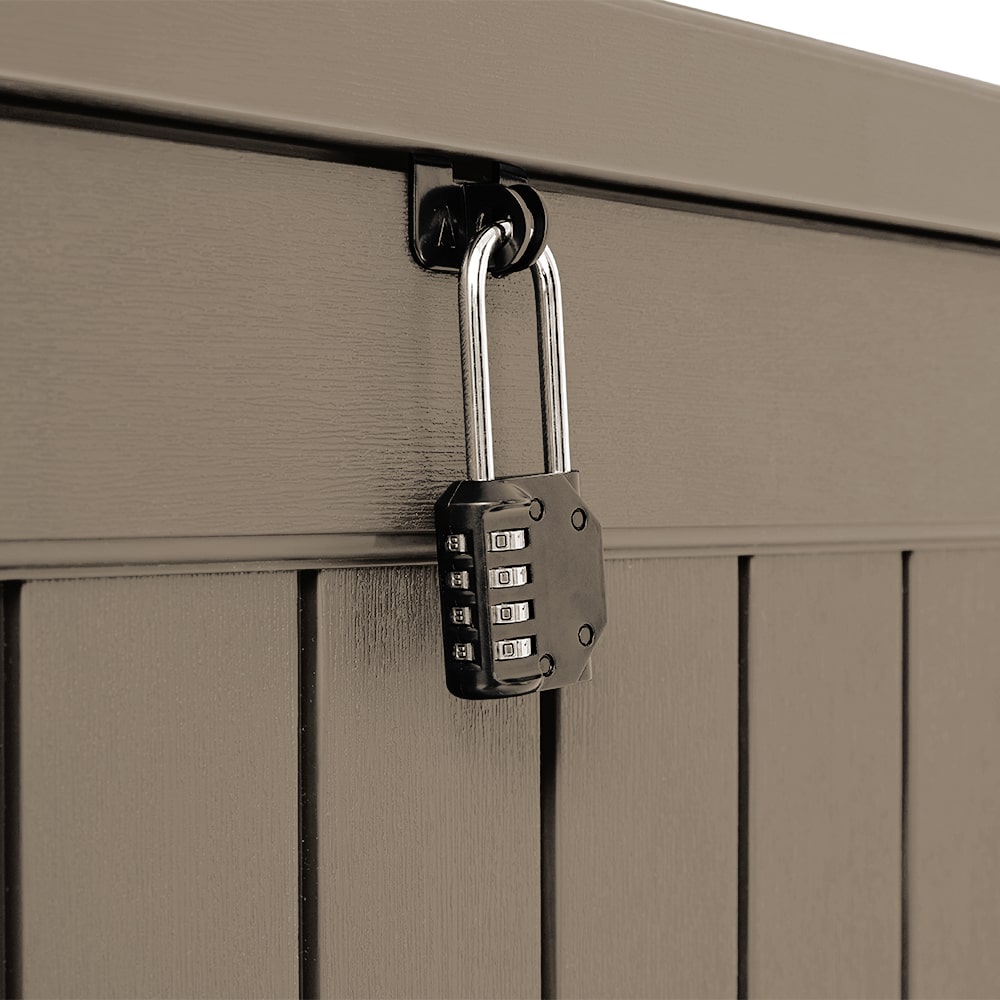 Bluu Deck Box 230 Gallon
Monthly payments with
.
Learn more
This large capacity storage box is the perfect solution for outdoor clutter. With the ability to store all your outdoor essentials in one place, you can finally sit back and relax on your patio without worrying about cluttered surroundings.
1-year limited warranty
30-Day Money Back
Free Shipping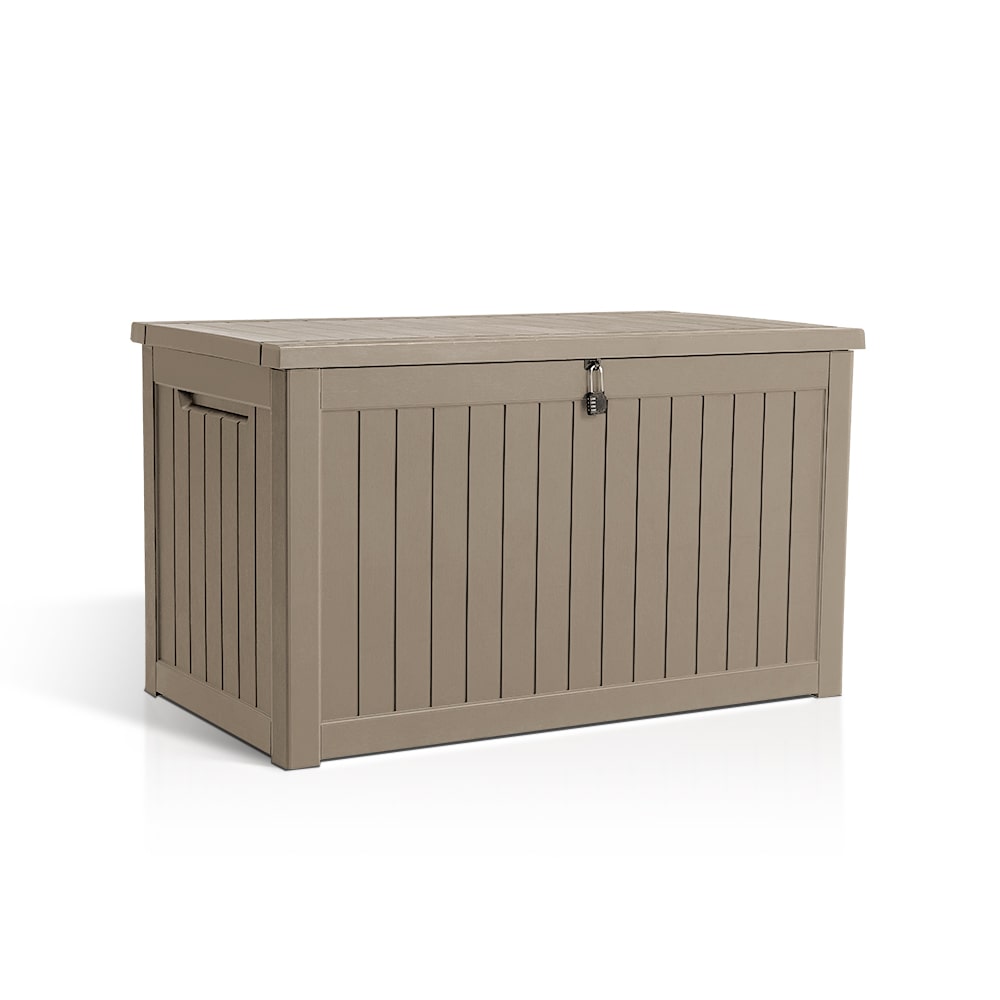 Key Features
With 230-Gallon Capacity - Store all your outdoor miscellaneous items.
Box with Sitting Feature - Doubles as a 3-person chair when necessary
Time-tested Open&Close Mechanism - Slow closing makes this kid-friendly.
Wood-Texture Finish - Perfectly integrating into your patio mix
UV-protection & Waterproof - Preventing bending and making it all-weather resistant
Lock as a Gift for Security - To better protect your outdoor belongings.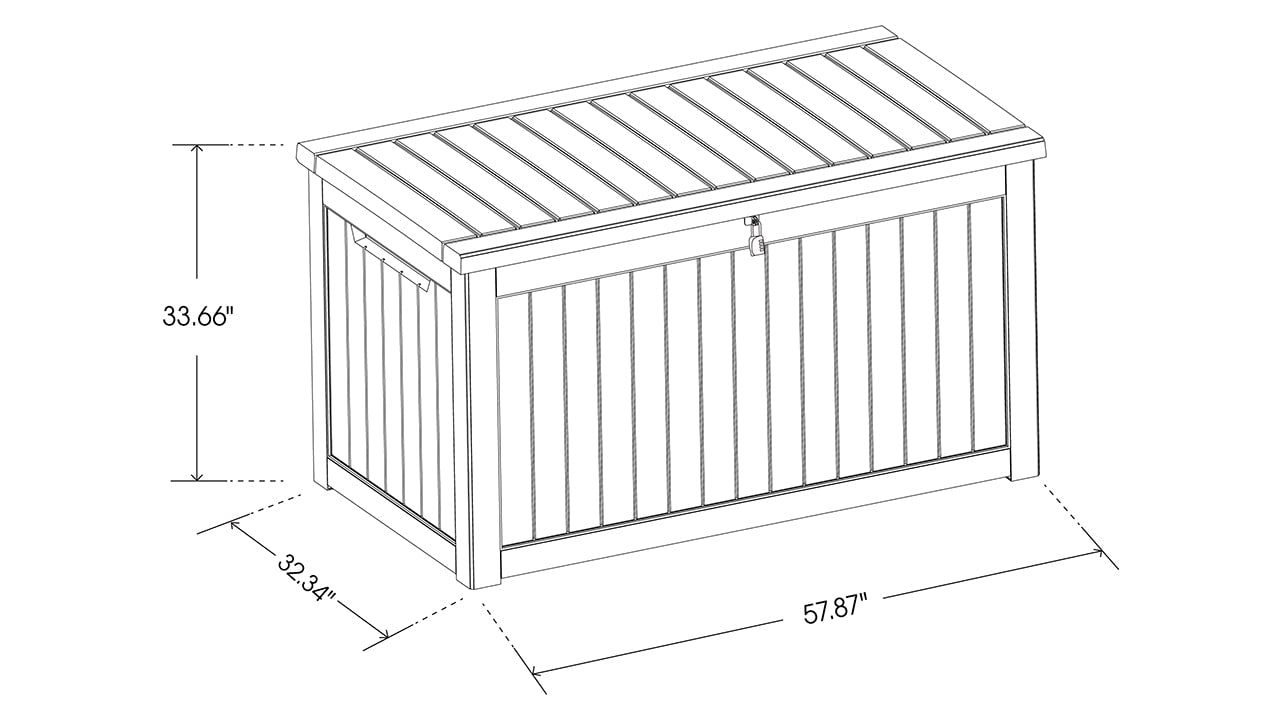 Maximize & Organize Patio Living Space With Bluu Deck Box
Weatherproof & Durable
Bluu patio furniture has been tested in extreme weather conditions, ensuring long-lasting comfort and durability.
Simple Assembly
All Bluu products are designed to be easily assembled with common household tools, and require no maintenance.
Low Maintenance
Our waterproof and fade-resistant patio furniture is easy to clean and preserves its appearance for years to come.
Eco-friendly
At Bluu, we prioritize sustainability by using recycled materials and eco-friendly manufacturing practices that reduce greenhouse gas emissions.
Maximize Your Outdoor Space
Make the most of your outdoor space with Bluu's large capacity deck box. This weather-resistant storage solution allows you to store all your outdoor essentials in one place, freeing up your patio or deck from clutter. Say goodbye to messy surroundings and hello to a more relaxing outdoor experience.
Tried and Tested Deck Box Mechanism
Bluu's deck box mechanism has been tried and tested to ensure a long-lasting and smooth operation. Equipped with two gas rods, opening and closing the box is easy and convenient. The box's high-quality mechanism keeps the lid in place, preventing any deformation over time.
Eco-Friendly and Durable
Bluu's deck box is made of high-quality, eco-friendly materials, including the latest PP with wood texture. This material provides excellent waterproofing, UV-protection, and sturdiness, preventing bending and fading. Plus, it's fully recyclable, making it an environmentally responsible choice.
Secure Your Outdoor Belongings
Secure storage is made simple with Bluu's deck box. The box comes with a built-in lock for added security, and the locking latch area ensures that your outdoor belongings remain safe and secure at all times. Enjoy peace of mind knowing that your items are protected from theft and the elements.
FAQs
Our deck box is made to last. The whole installation requires at least 2 people to ensure safety and sturdiness. Make sure all parts are clicked or screwed properly following the instructions to ensure water resistance and sturdiness. Please contact us for any installation problems.
What is the weight limit on the bench portion of the Deck Box?

880lbs for 230 gallon deck box.
Is the deck box waterproof?

Yes, the deck box is waterproof and has UV protection to prevent fading and bending.
Can the deck box be used as a seating option?

Yes, the deck box comes with a seating feature that can accommodate up to three people.
What is the warranty period for the deck box?

The deck box comes with a 1-year limited warranty.
Does the deck box come with a lock?

Yes, the deck box comes with a built-in lock for added security.
What is the material used to make the deck box?

The deck box is made of high-quality, recycled resin material.
Can the deck box be left outside during the winter season?

Yes, the deck box is designed to withstand extreme weather conditions and can be left outside year-round.
Finish Your Patio Perfectly
This product is rated 4.9 of 5.0 stars.
It has received 8 reviews.
Great Company!
I made a mistake when assembling, which lead to me accidentally breaking a piece (completely my fault). I contacted customer support to see if a replacement part was available. They worked with me, had great customer services, and in the end they replaced the whole thing. I will definitely be buying more products. Not just a good product, but awesome customer service!
Nice, economical storage container.
This is a very nice, inexpensive outdoor storage piece. It keeps my outdoor cushions stored and dry during the off season and when it rains in the summer! I had a bit of difficulty getting the top to "snap" in place, I found it to be a two man job. Once I had assistance we were able to make it work. The company has very good customer service and they helped me figure out how to get any questions I had resolved.
WOW
I opened the first box and looked for the bag of hardware to assemble the box. To my surprise, no bag of screws. Found the instruction sheet. WOW NO HARDWARE. Instruction sheet recommended 2 people to assemble the box. I didn't have a second person. I followed the instructions, taking care that parts were aligned before pushing them together. Don't hit them just a steady push once aligned until you hear them snap together.
Exceeded my expectations for quality and appearance .
This storage container Exceeded my expectations for quality and appearance and the price was a real value.. Normally these containers are cheap and flimsy, but this not only looks great, but it well built. The lid has shocks on it so it will stay up when you are taking items out and putting back in. Simple to assemble and the instructions were spot on.
I will be buying another one once i decide the size i need. I highly recommend to anyone that needs inside or outside storage.
Waterproof and Classy Looking!
I love this storage box - it's aesthetically pleasing, but more importantly, keeps all of my pillows and cushions dry! I assembled by myself as well and didn't take long at all - just need a bit of extra strength at the last step.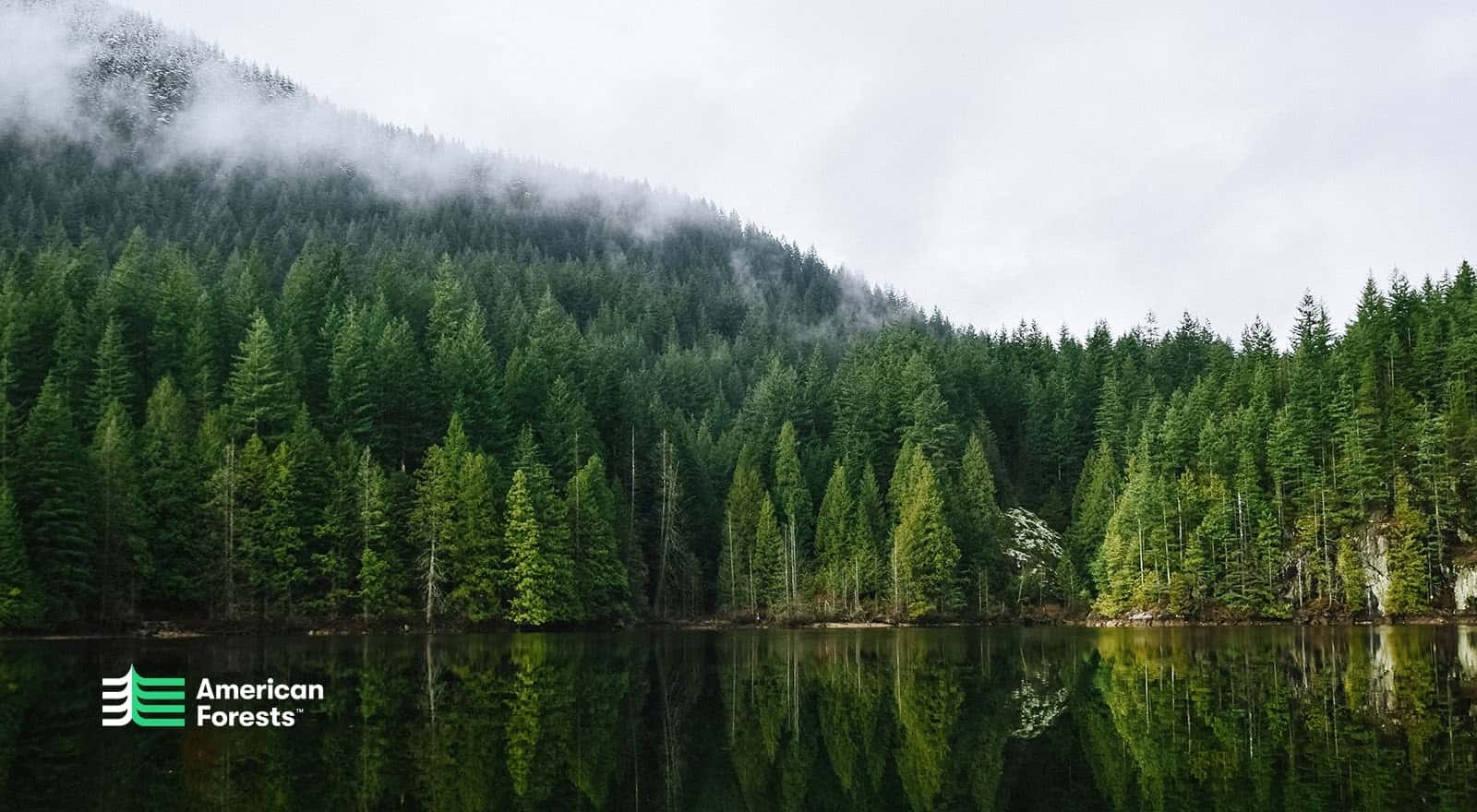 One Umbrella, One Tree
Through a partnership with American Forests, Bluu always keeps reforestation in mind. We're the only outdoor living brand that plants one tree for every umbrella sold. One tree at a time.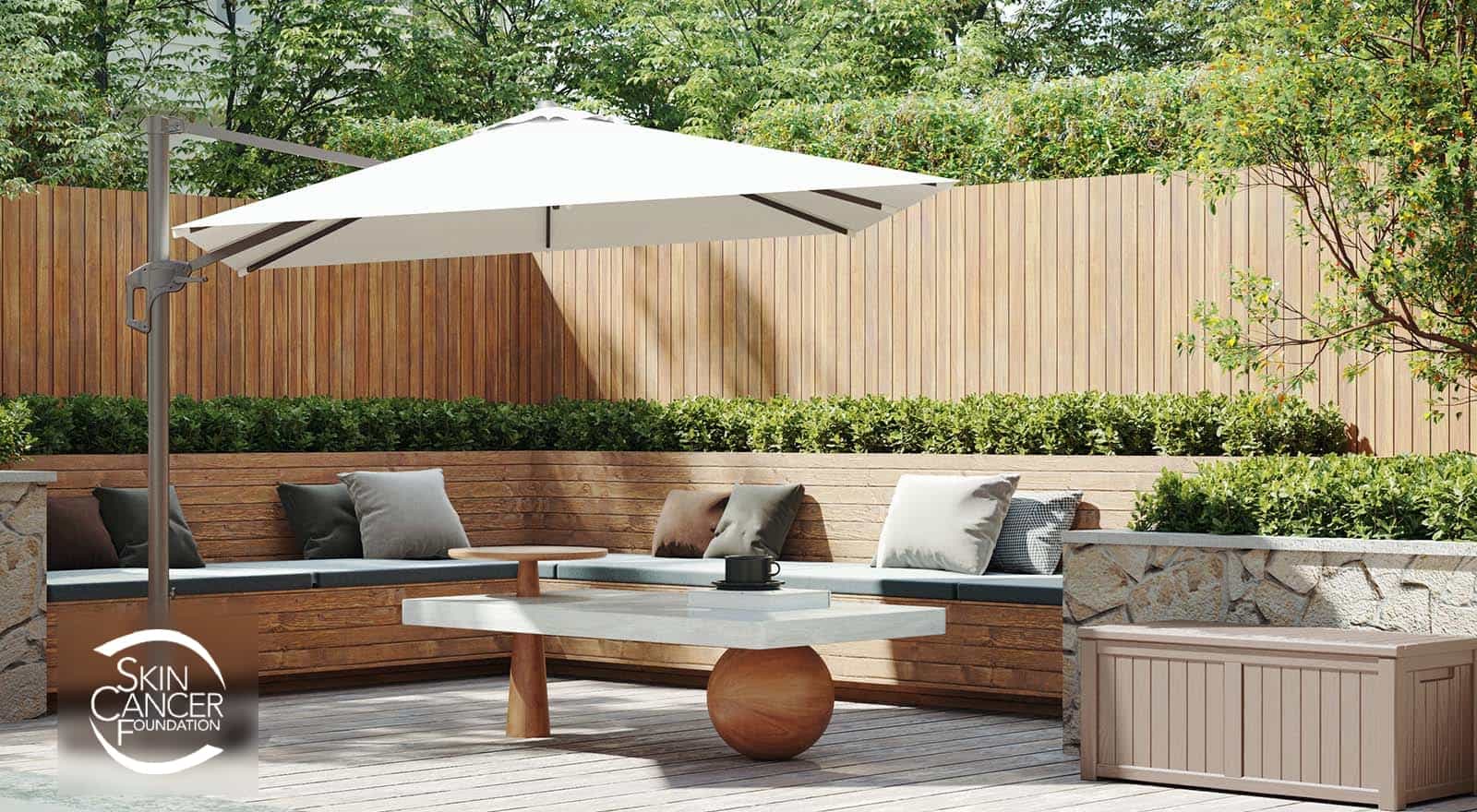 Protect Your Skin From the Sun
As a proud member of The Skin Cancer Foundation's Corporate Council, Bluu shares the Foundation's commitment to saving and improving lives. Bluu supports the Foundation's work of empowering people to take a proactive approach to daily sun protection and the early detection and treatment of skin cancer.