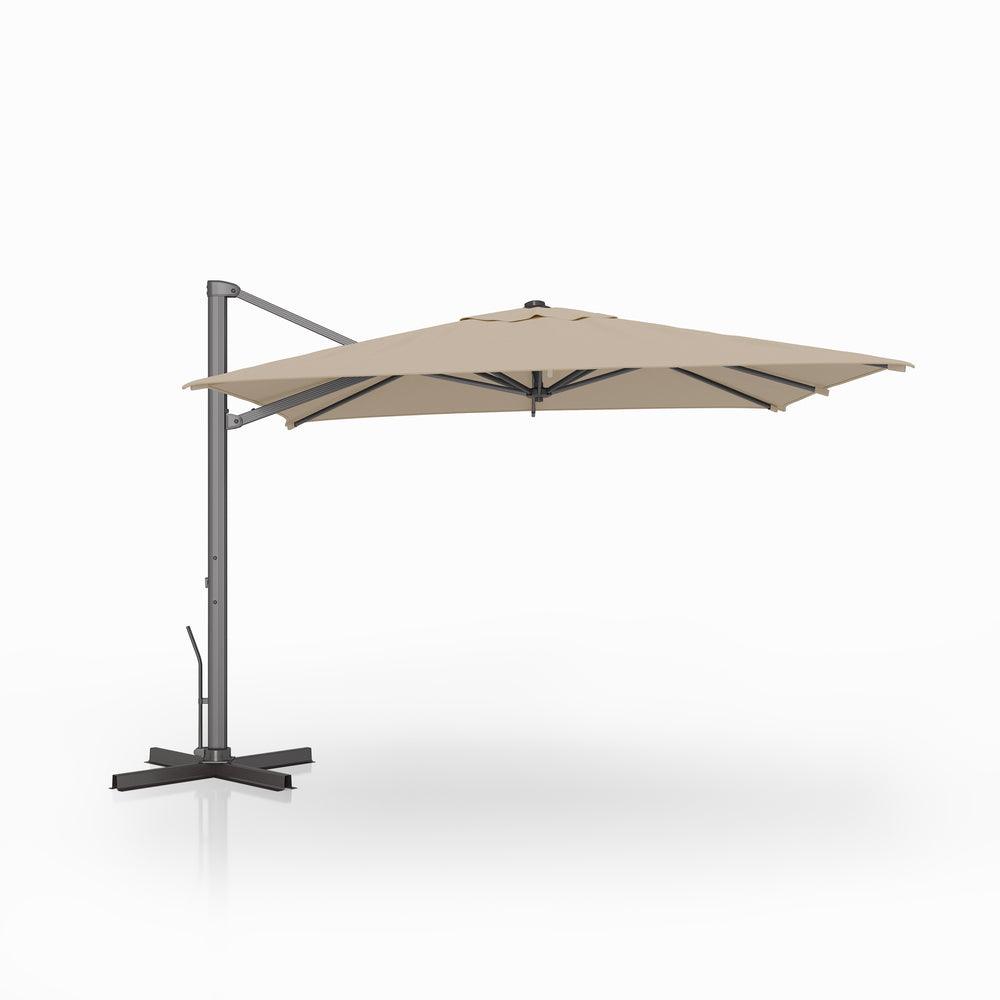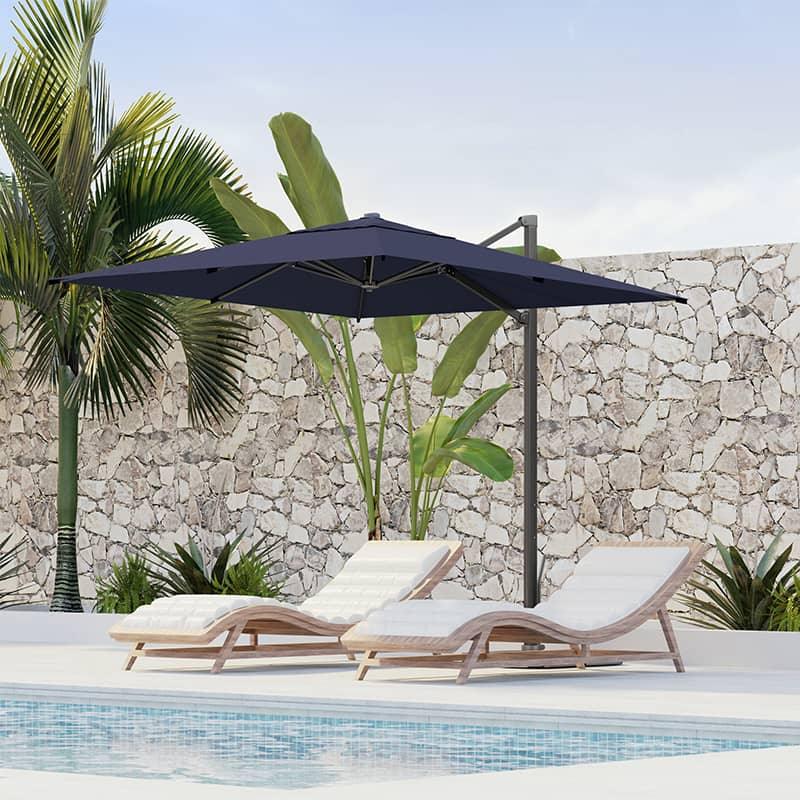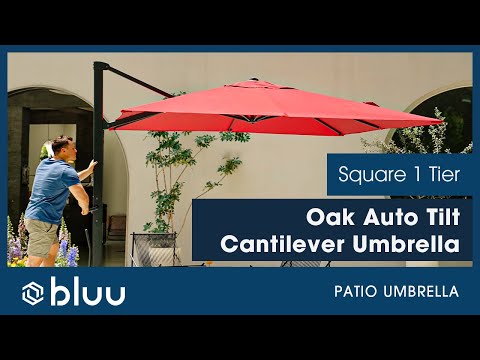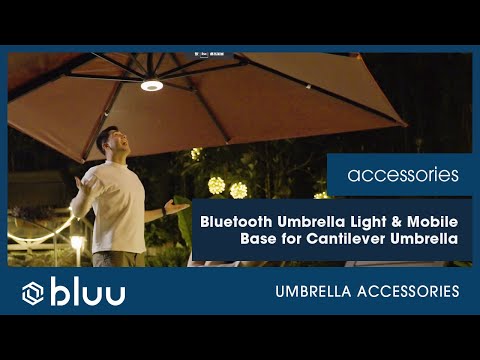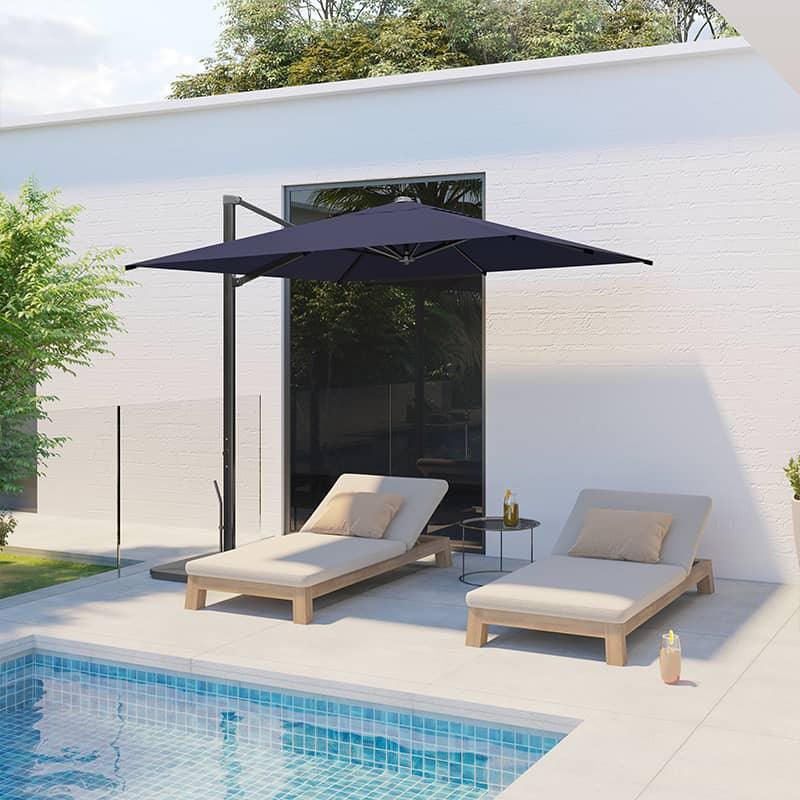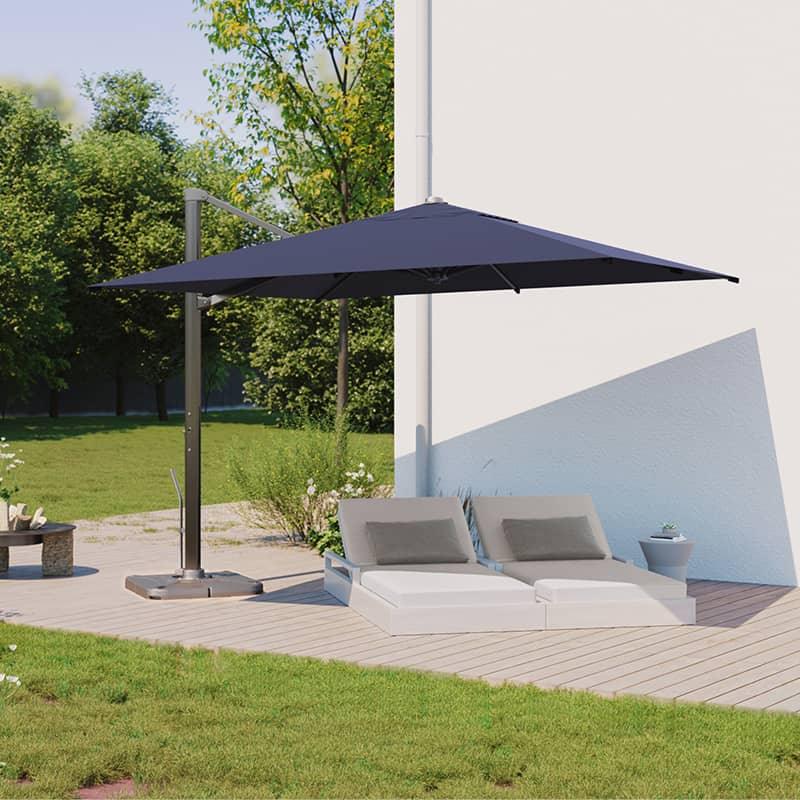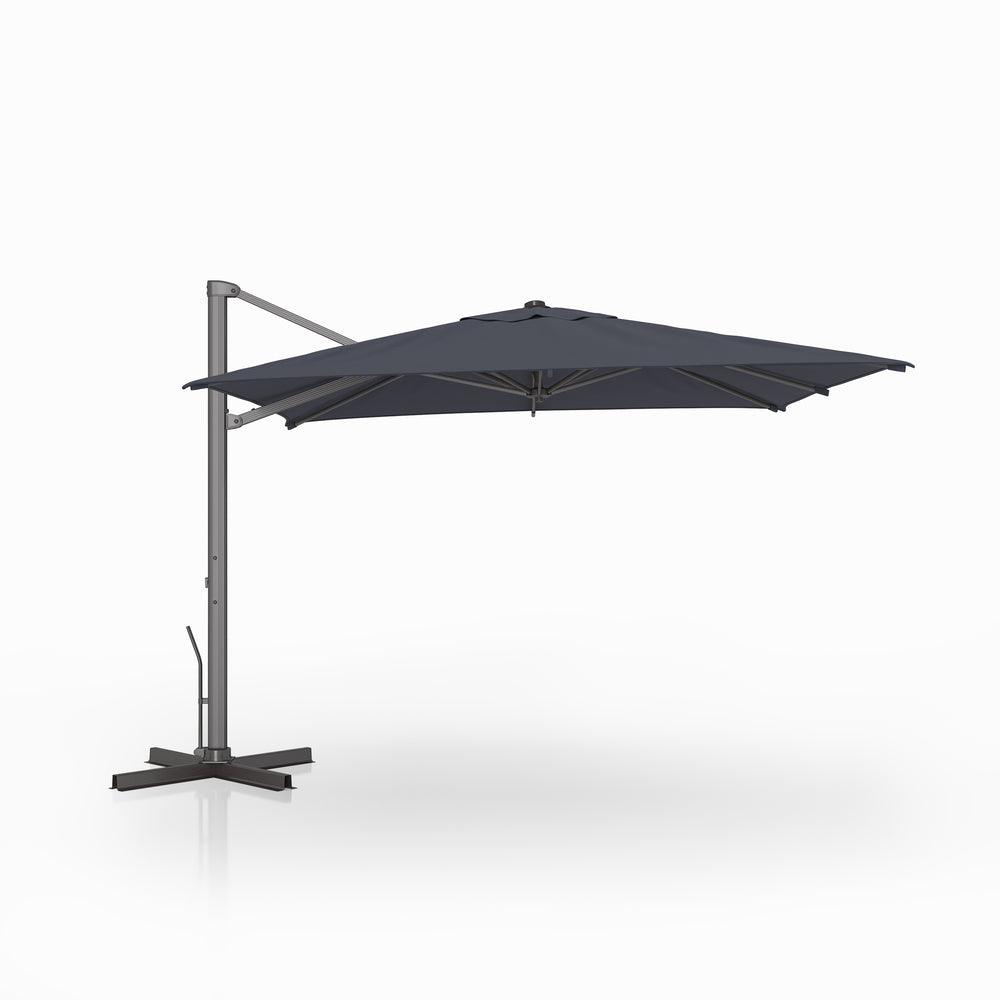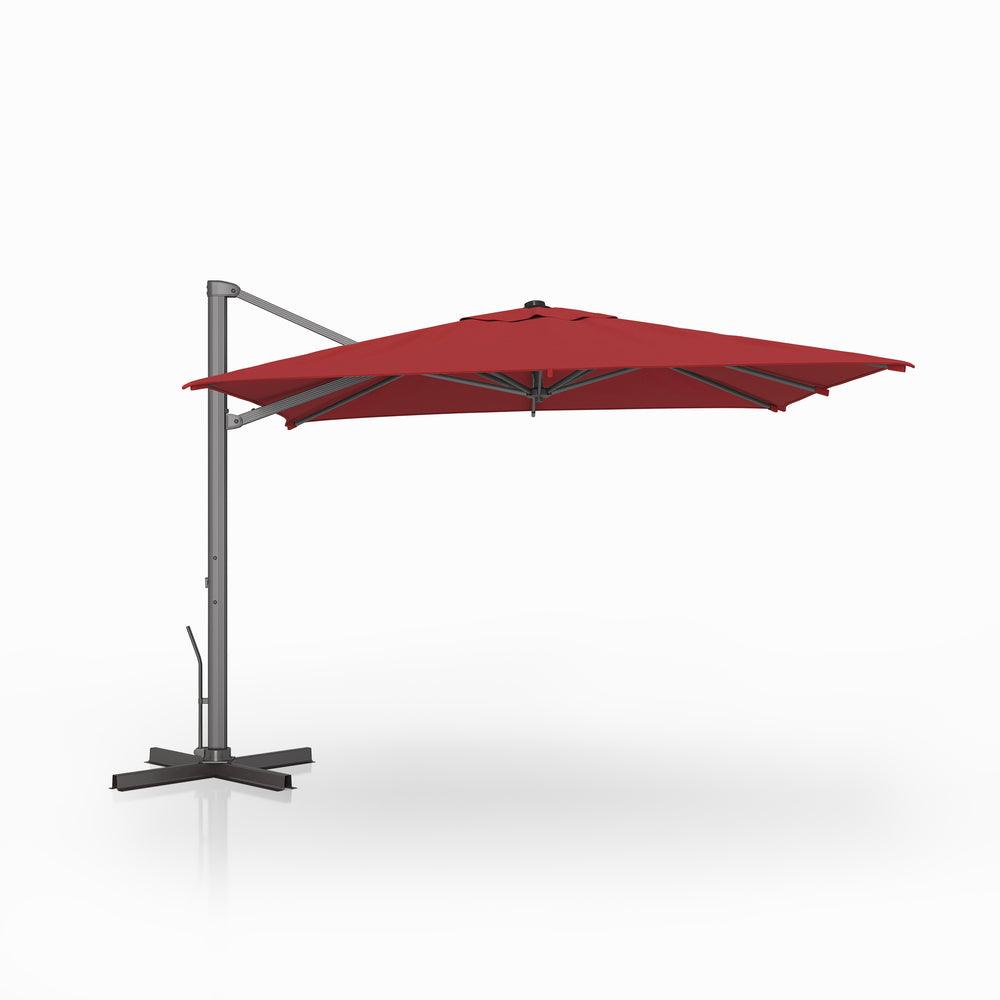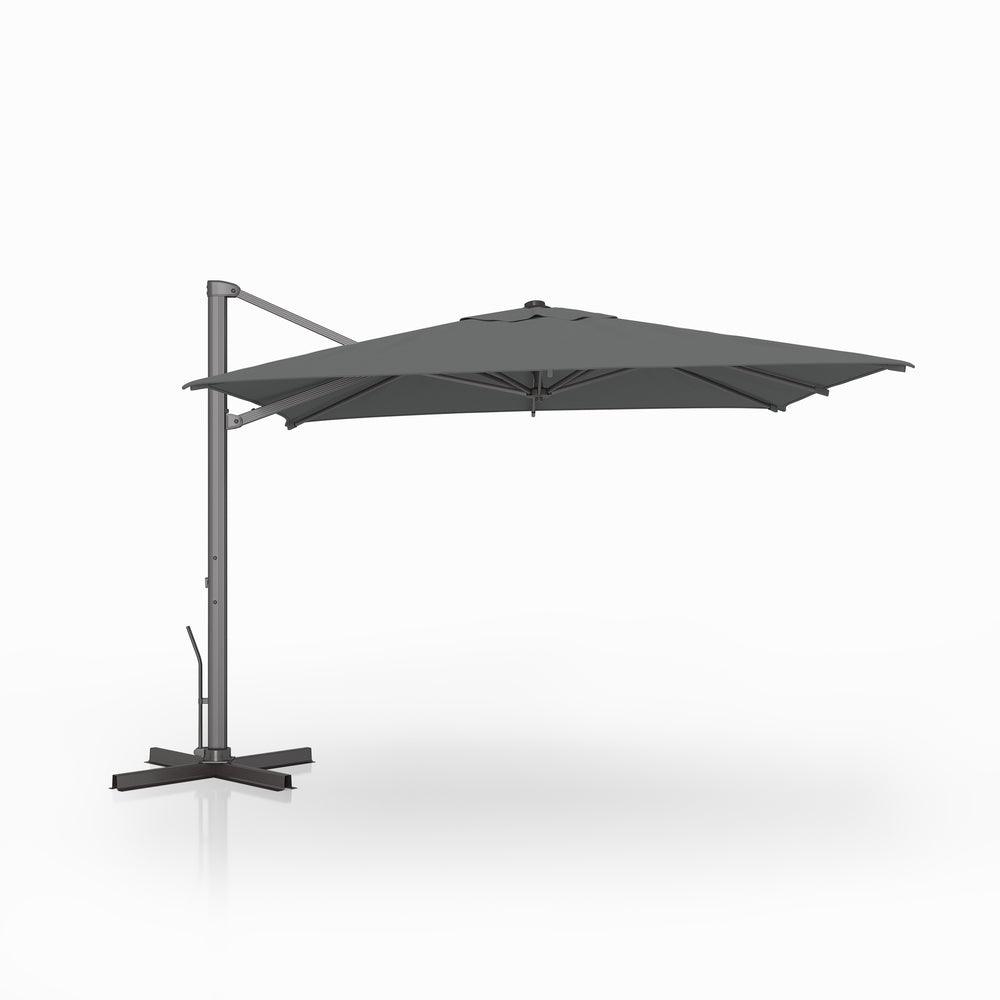 Bluu Oak Auto Tilt Cantilever Umbrella Rectangular
Monthly payments with
.
Learn more
Oak Auto Tilt Cantilever Umbrella stands for simplicity and flexibility. You can open, close, tilt and rotate the umbrella with one hand! This umbrella is designed to provide you with trouble-free shade for 8 people in your patio all year round.
Outtra Fabrics: 5-year limited warranty.
1-year limited warranty on the whole umbrella.
30-Day Money Back
Free Shipping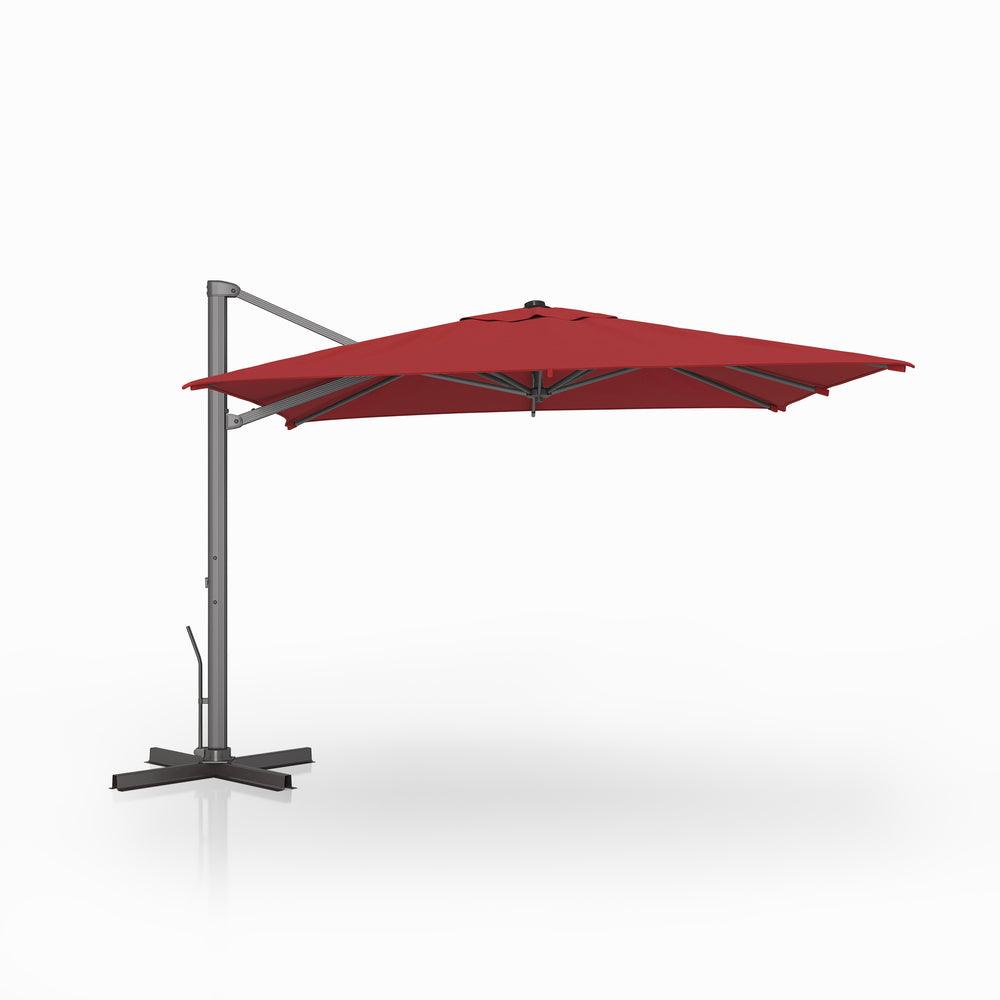 Key Features
6-Level Tilt System - Adjust the desired angles for all-day shade.
Crank to Open Smoothly - Open the umbrella by one hand.
360º Rotation System - Providing shade at every moment.
UPF 50+ UV Resistance - Blocking at 99.95% harmful UV rays.
Fade-Resistant Canopy - Weather-resistant material to increase durability and longevity.
Velcro Straps to Hang Decoration - For Special Occasion
Umbrella Cover As a Gift - Protecting your closed state umbrella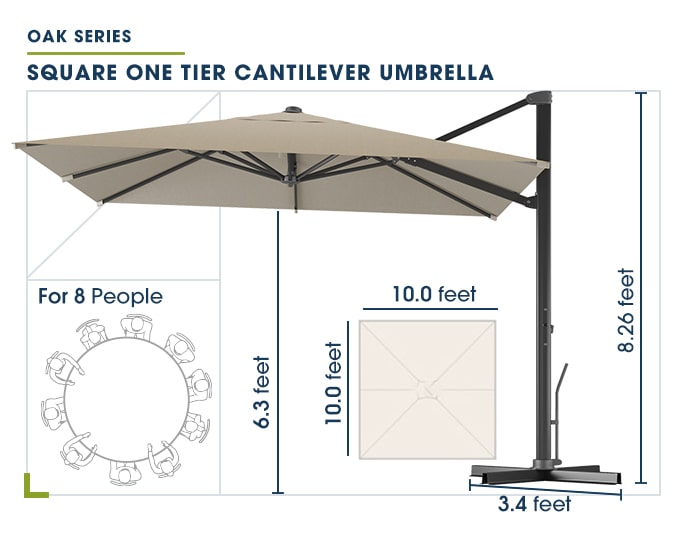 Color:
Navy Blue
Pantone 19-3938 TPX
Cream Beige
Pantone 12-0605 TPX
Dark Grey
Pantone 18-4105 TPX
Apple Red
Pantone18-1551TPG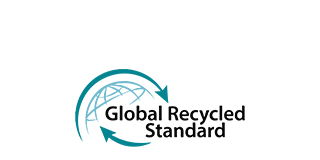 Recycled Certified
Our products use recycled post-consumer polyester. 
Colorfastness Certified
They feature US Standard AATCC16 Grade 5 colorfastness.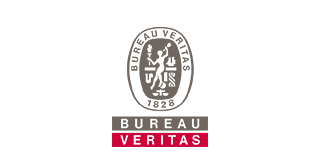 UV Resistance Certified
They are made to block at least 99.95% harmful UV rays.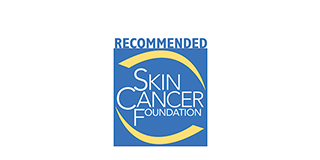 Sun-safe Certified
Recommended by SCF as effective UV protectant.
Build Your Dream Patio Effortlessly 
Switch to Position 1 for Opening the Canopy
Switch to position 1 and with a smooth turn of our 2-in-1 crank handle, the canopy can be opened to full extension.The pole and rib are made of extra-thick aluminum, making them lighter, but with improved strength and durability. The angled aluminum cantilever connects the pole and canopy to form a stable triangular structure, making the umbrella more stable and wind-resistant.
Switch to Position 2 to Control Your Shade
For our new Auto Tilt Cantilever Umbrella, we designed an easy-to-use system with a super smooth multi-function crank that opens, closes and tilts the umbrella with ease.Simply switch to position 2 and crank the handle clockwise to raise or lower the canopy, as well as adjust the canopy to the desired angles for all-day shade. All operations can be done by one person in a simple, straight forward manner. The entire aluminum frame is 25% thicker for enhanced durability and powder-coated to resist corrosion and other signs of wear.
360º Rotation System To Provide Shade at Every Moment
The 360° rotation system enables you to swivel the canopy with our easy-to-use hand lever. And with the combined feature of our innovative infinite adjustment tilting system, the umbrella provides maximum coverage from the sun all day. No more fuss. Open, close, tilt, rotate with ease!
Hang Your Favorite Ornament For Special Occasion
The cantilever umbrella's unique design makes it perfect for day or night use.Velcro straps at the end of each rib allow you to hang decorations such as wind chimes, string lights, or any small items you want to display.
Protection and Style with Outtra™ Recycled Fabric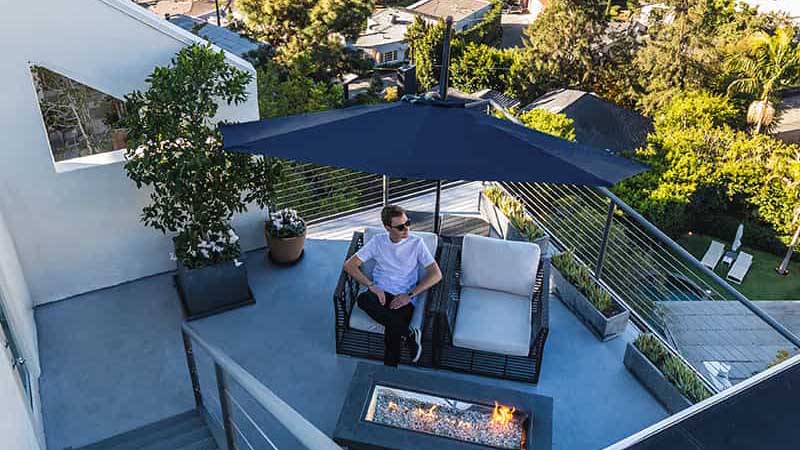 UV Protection for Healthy, Beautiful Skin
Made from soft air-textured yarn, the Outtra™ Fabric we use is extra thick and durable, thus has stronger ability for UV-Resistance. It delivers UPF50+ protection, blocking more than 99.9% of UV rays to keep you and your family safe and comfortable.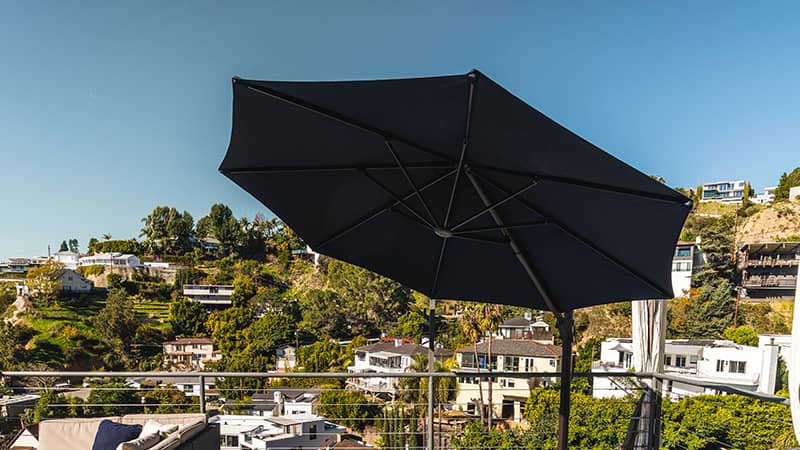 Live a Sustainable Lifestyle
Outtra™ Fabric is an environment friendly choice for your sustainable lifestyle, for it's made from recycled materials such as polyester textiles, PET packaging, PET films, etc. It's our responsibility to recycle waste to protect the Earth for future generations, as well as the creatures we share the planet with.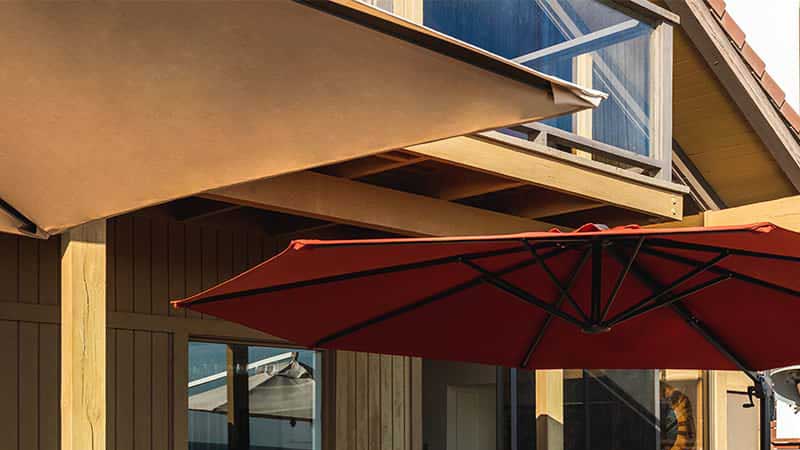 Vibrant Colors, Guaranteed
We manufacture our umbrellas in a wide array of colors to guarantee the perfect accents for any outdoor space. All our patio umbrellas feature US Standard AATCC16 Grade 5 colorfastness, which means it will remain bright and beautiful for years to come. Backed with our 5-year fade-resistant warranty, you don't have to worry any more. 
How much wind can It take?

Bluu patio umbrellas are able to withstand strong winds of level 8 with our bases fulfilled according to lab data. However, we do recommend you close the umbrella when the wind speed reaches 10.8~18.5m/s in a real world, because the real-world environment is more complicated than in a lab.
Can I replace the umbrella canopy?

Yes, you can easily replace the canopy if needed. Bluu canopies are made with superior materials like Outtra and Sunbrella fabrics that are fade-resistant and are backed with long-term warranties.
Can I buy the umbrella separately?

Sorry, we do not sell umbrella canopies separately.However, we are proud to offer you an extended canopy fabric warranty, which covers all fabrics we use.
As for Outtra fabric Bluu developed, we offer a 5-year limited warranty guarantee against color fading from normal exposure conditions. Please view ourBluu Care - Warranty & Returnfor more details.
Does this umbrella come with a weighted base?

Compatible weighted bases are sold separately. Weighted bases are necessary to provide stability and safety. We recommend purchasing a set of umbrella and base, and in this way you'll get a higher discount.
Can I install cantilever umbrella on the ground?

Of course yes, but you need to purchase a third-party in-ground base to hold it.(The diagonal distance between the screws at the bottom of the umbrella pole is 160mm. The screws we used are M8*4).
This product is rated 4.9 of 5.0 stars.
It has received 13 reviews.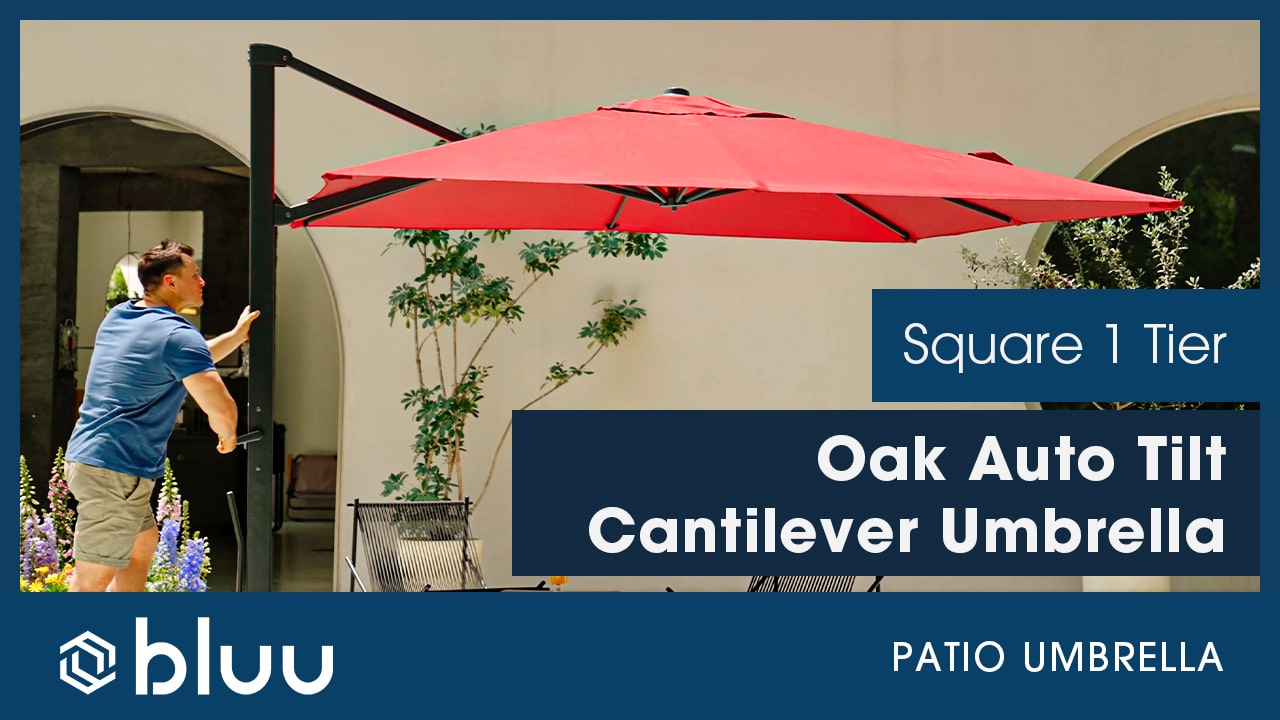 [Full Intro Video] Oak Auto Tilt Cantilever Umbrella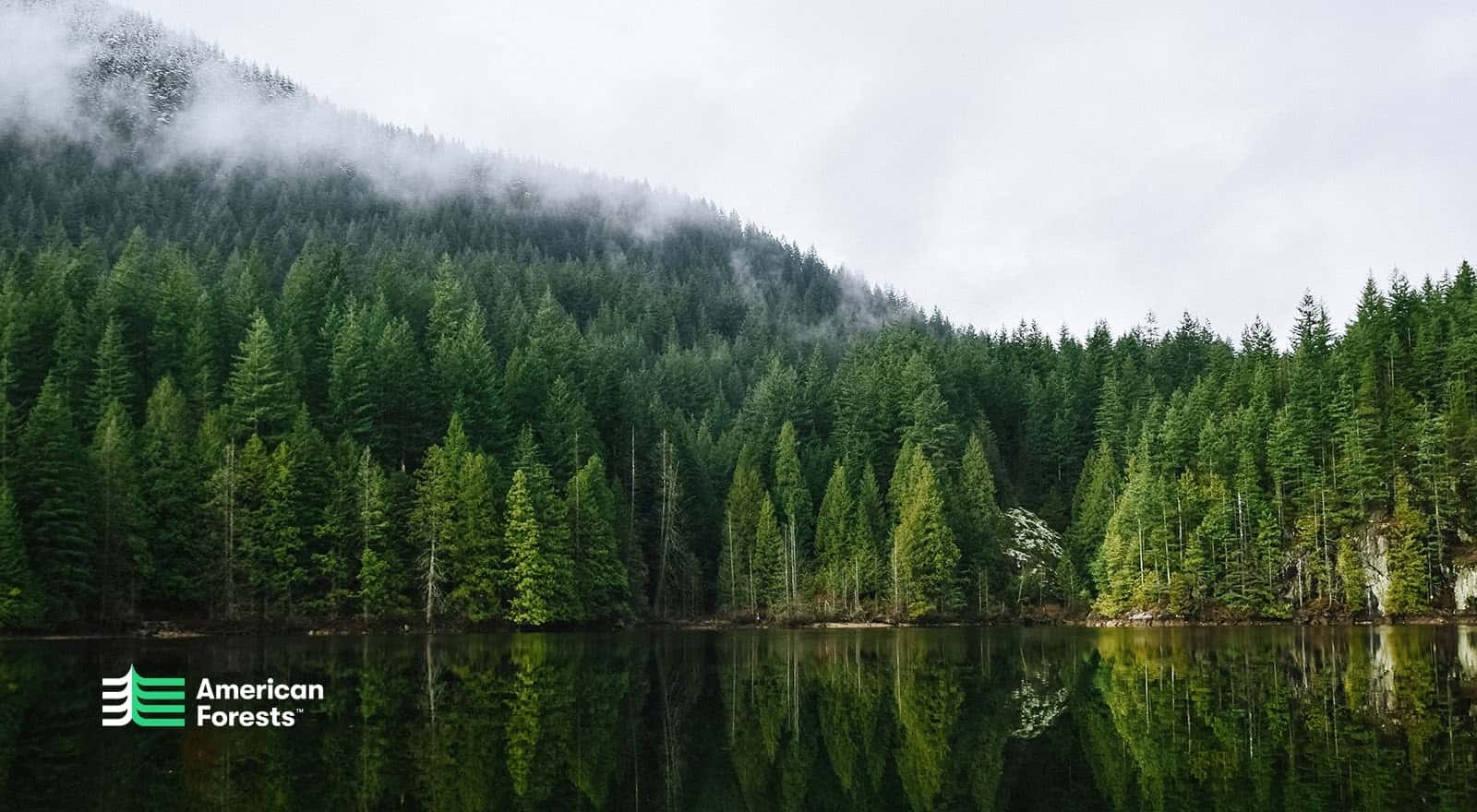 One Umbrella, One Tree
Through a partnership with American Forests, Bluu always keeps reforestation in mind. We're the only outdoor living brand that plants one tree for every umbrella sold. One tree at a time.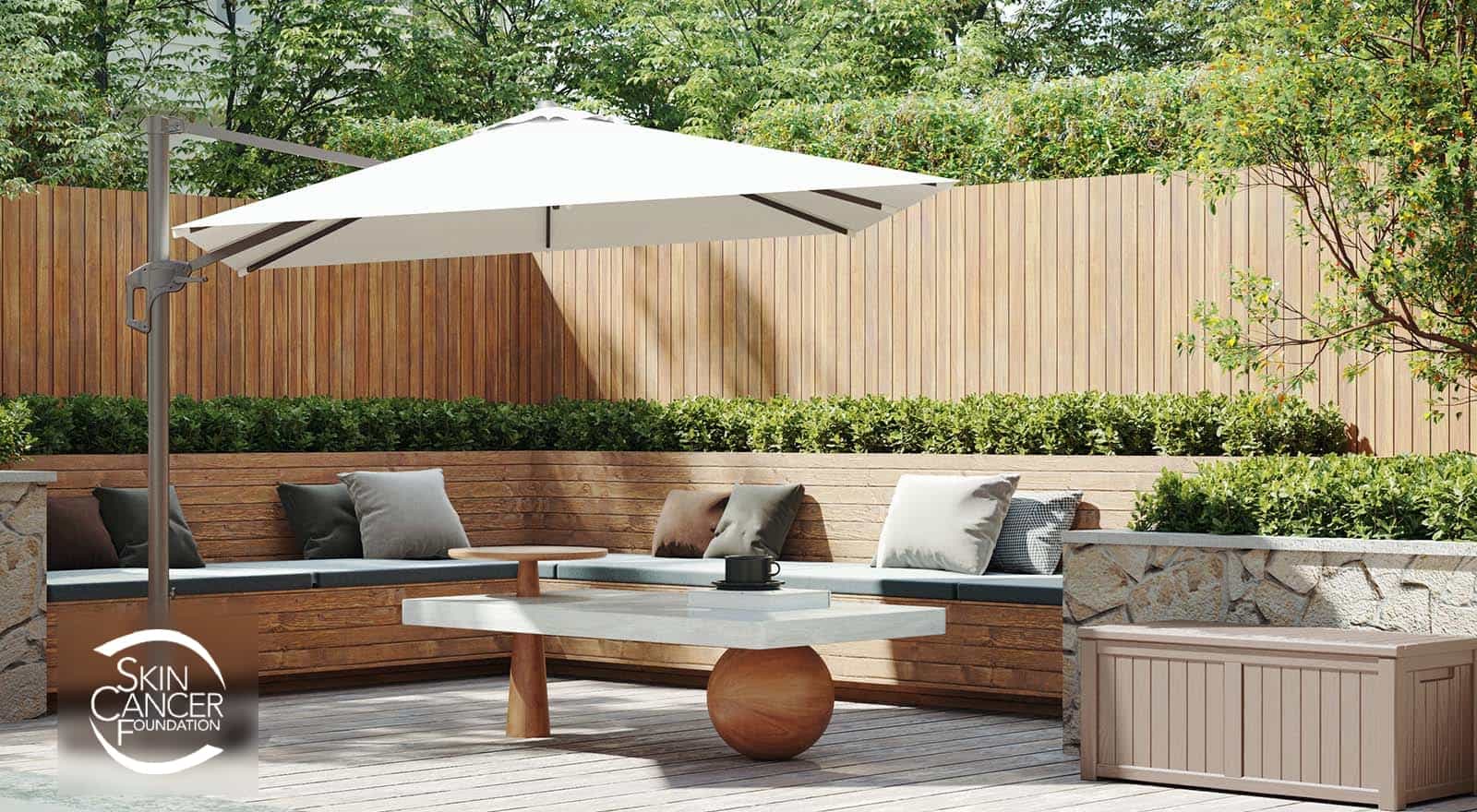 Protect Your Skin From the Sun
As a proud member of The Skin Cancer Foundation's Corporate Council, Bluu shares the Foundation's commitment to saving and improving lives. Bluu supports the Foundation's work of empowering people to take a proactive approach to daily sun protection and the early detection and treatment of skin cancer.