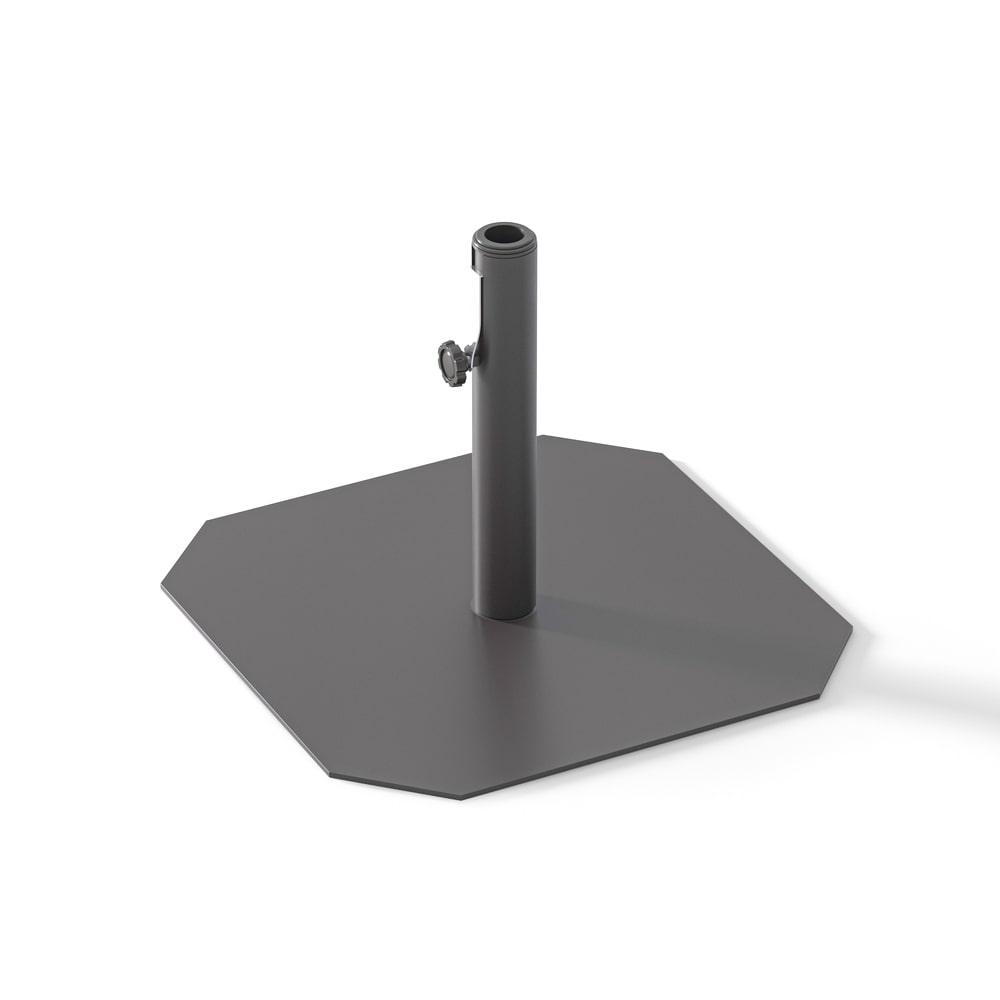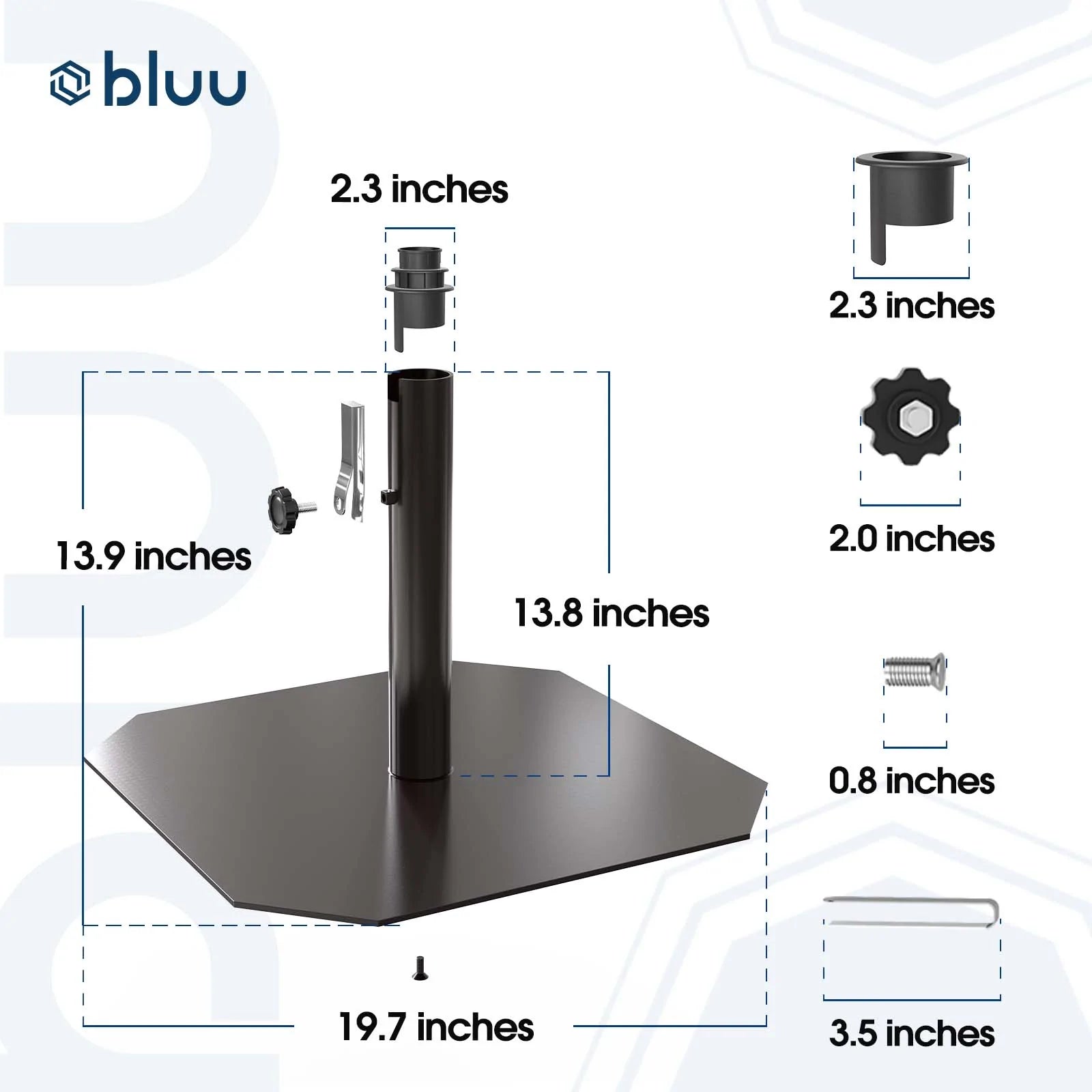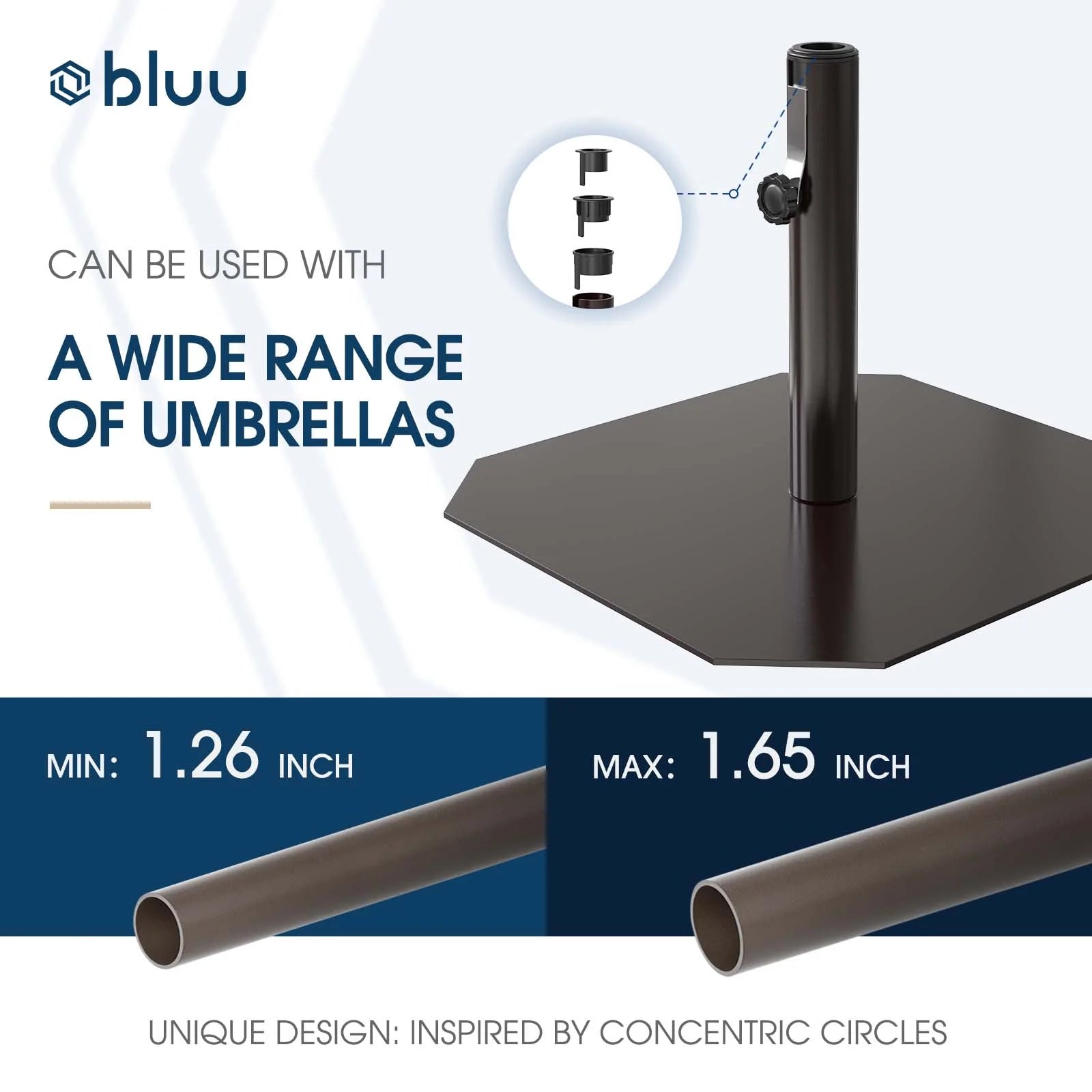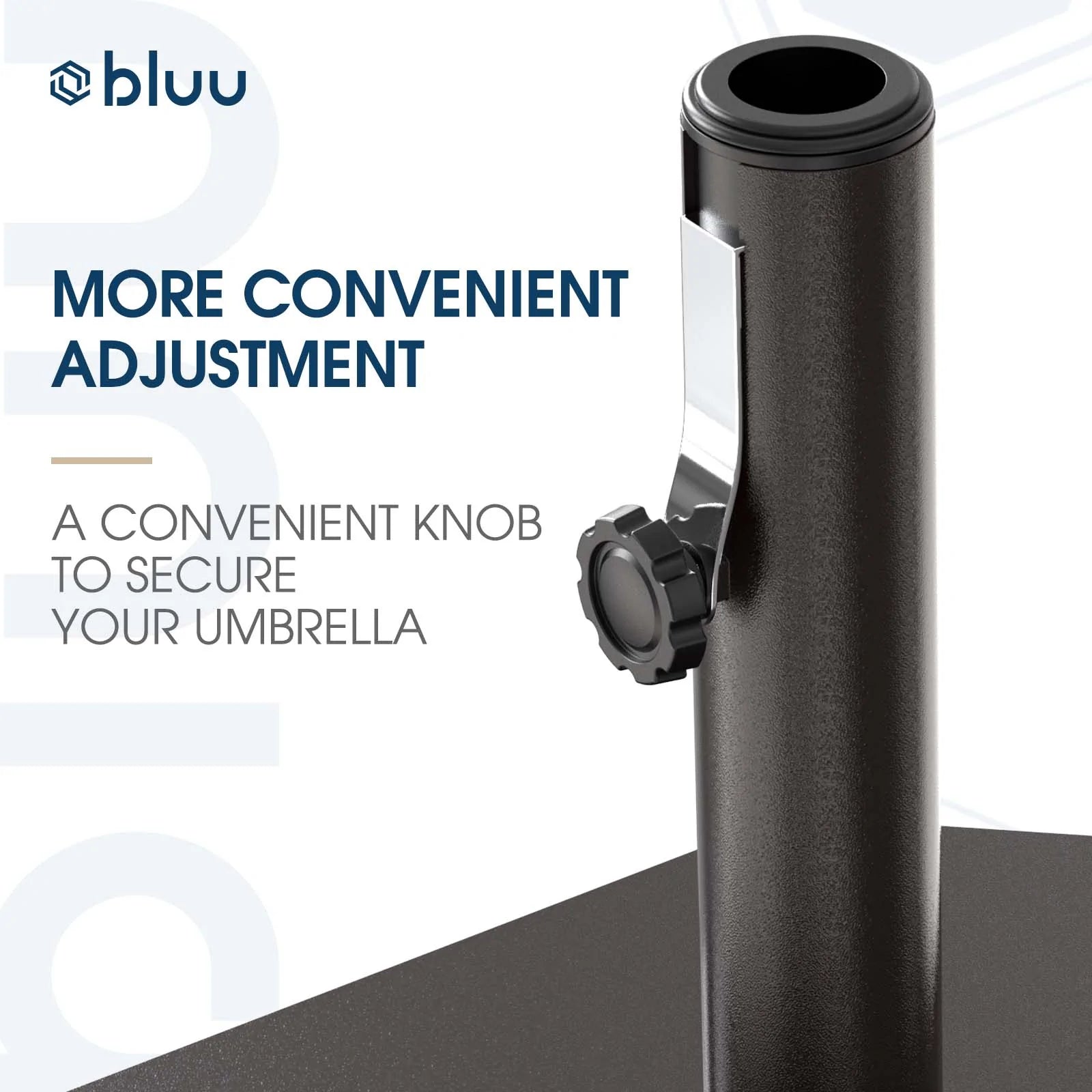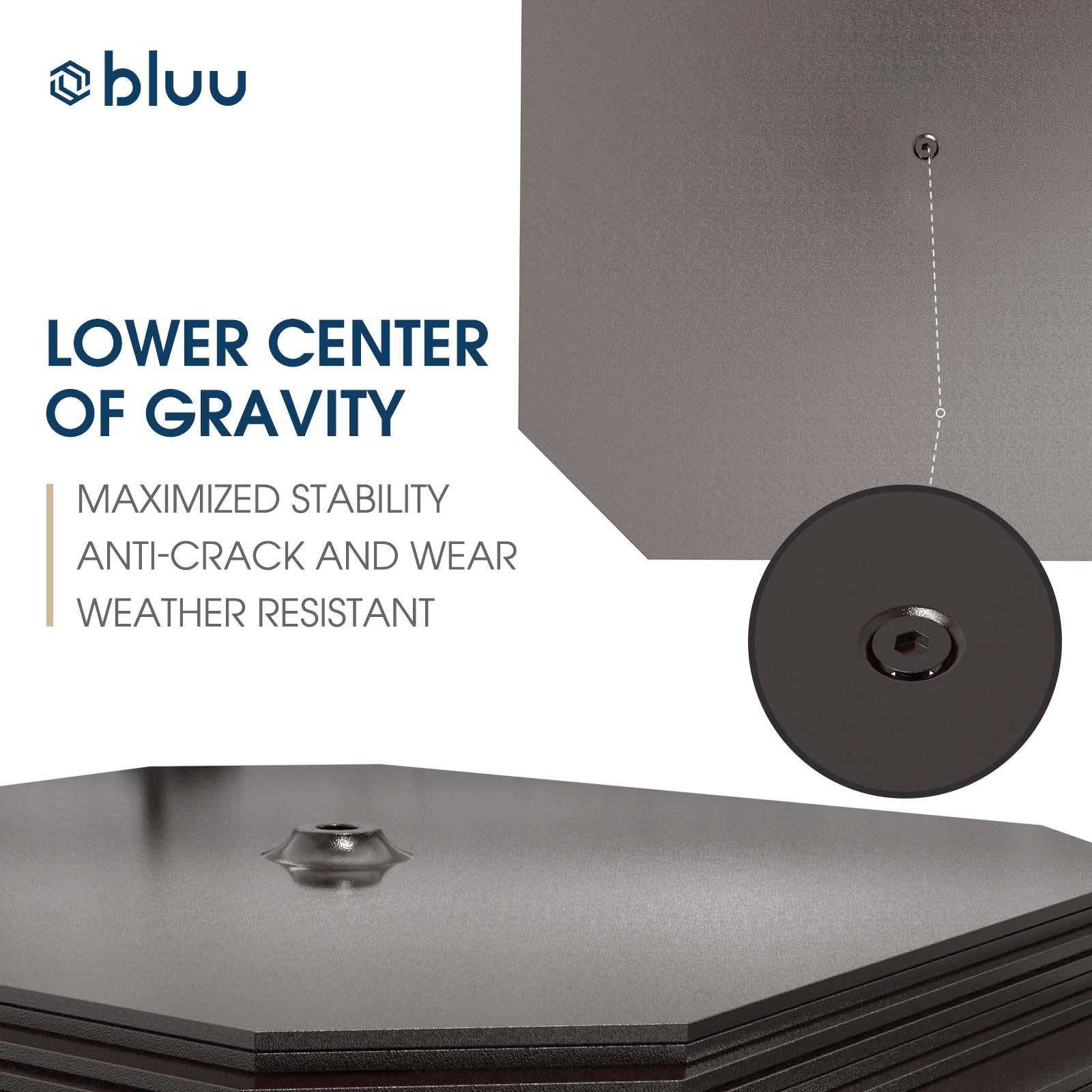 Bluu Iron Weight Base for Market Umbrella
Monthly payments with
.
Learn more
1-year limited warranty
30-Day Money Back
Free Shipping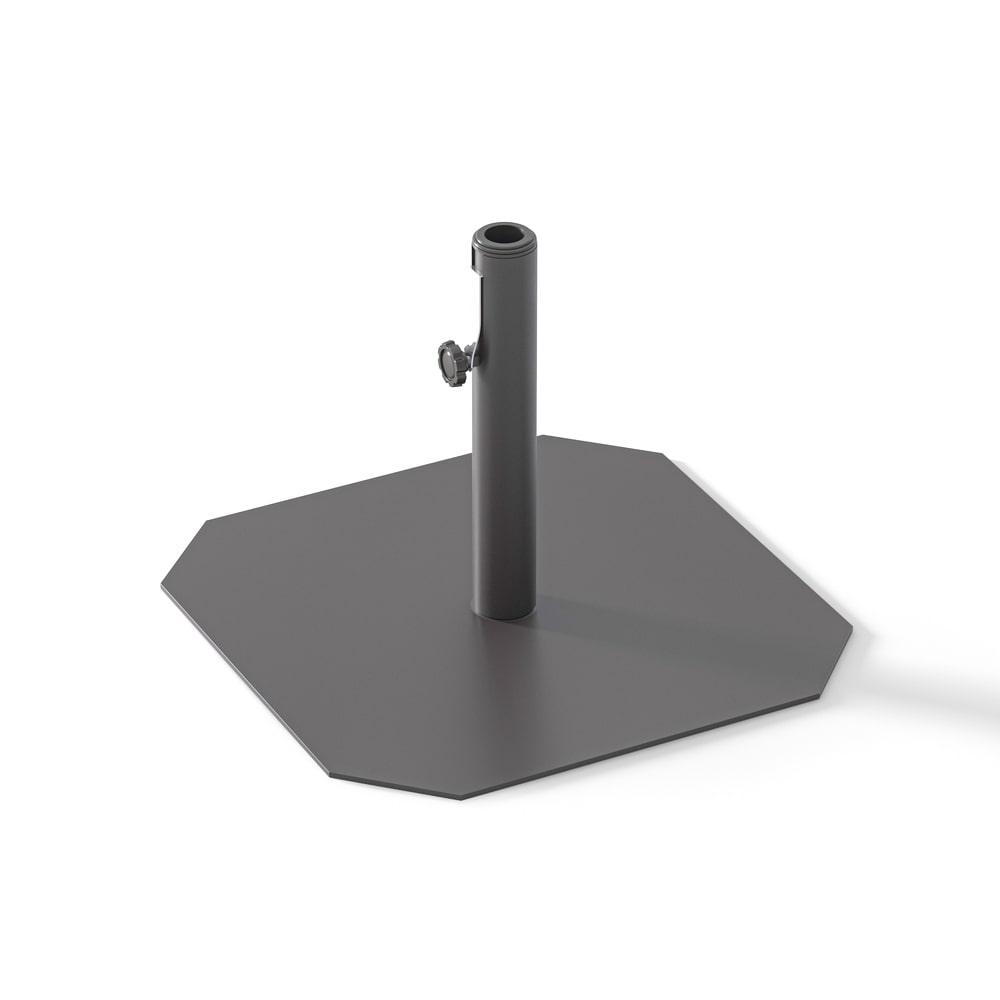 Secure your patio or outdoor umbrella in style
Secure your outdoor space with our 26 lbs Iron Patio Umbrella Base. Enjoy maximized stability with a lower center of gravity, anti-crack, wear-resistant and weatherproof features. Upgrade your patio today!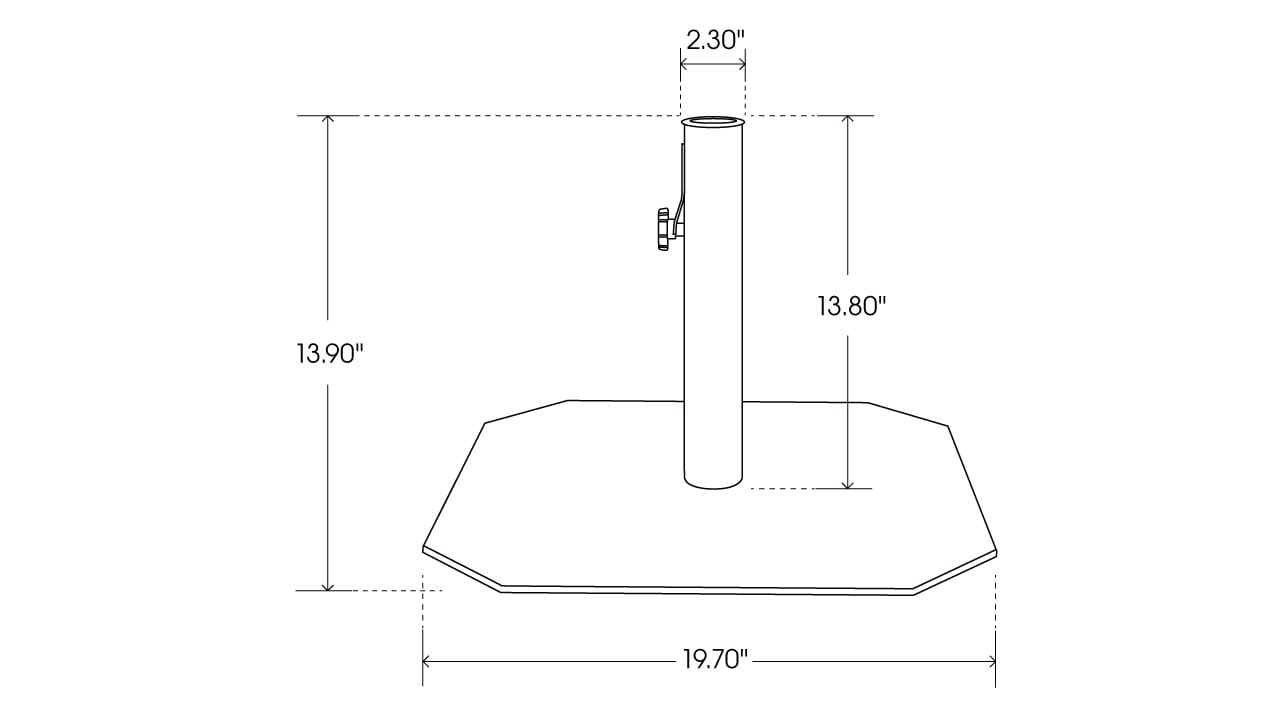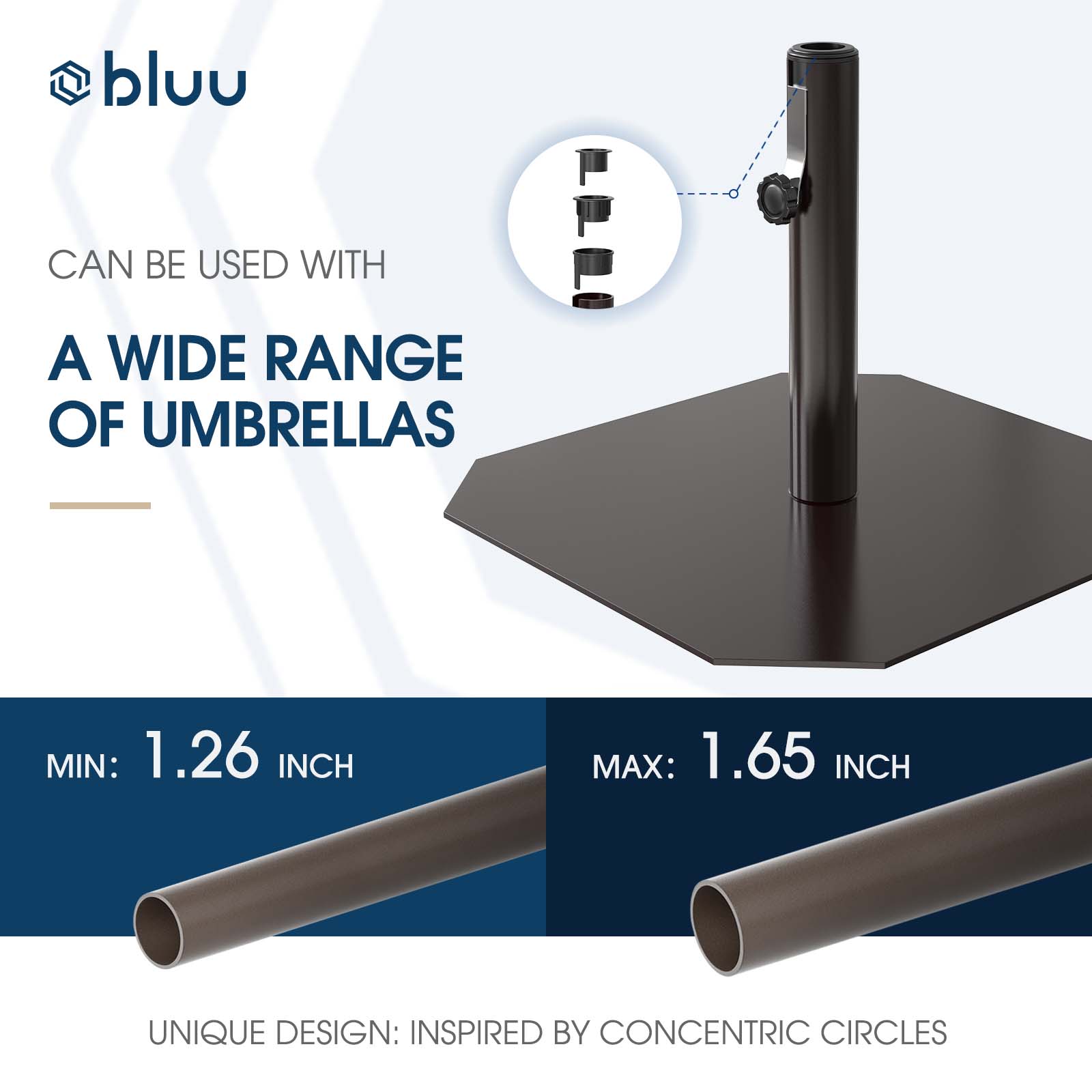 A Wide Range of Umbrellas
Inspired by concentric circles, the sturdy base is designed to accommodate market umbrellas ranging from 6-10 feet without tipping over. This stand works with a wide range of umbrellas.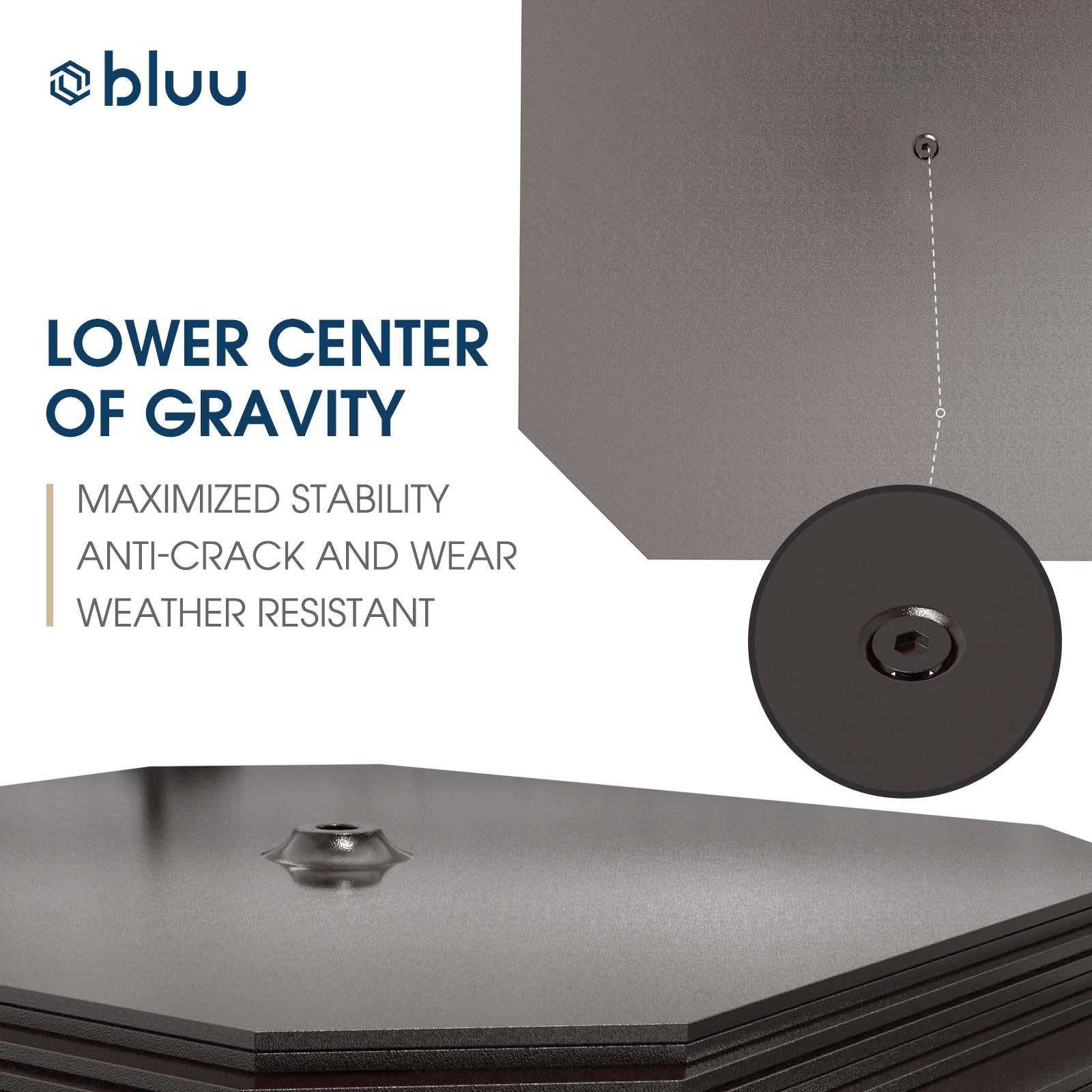 Made of Durable Iron Material
This is an iron base with a rust resistant powder coating on the exterior. It is built for longevity and will last for years to come.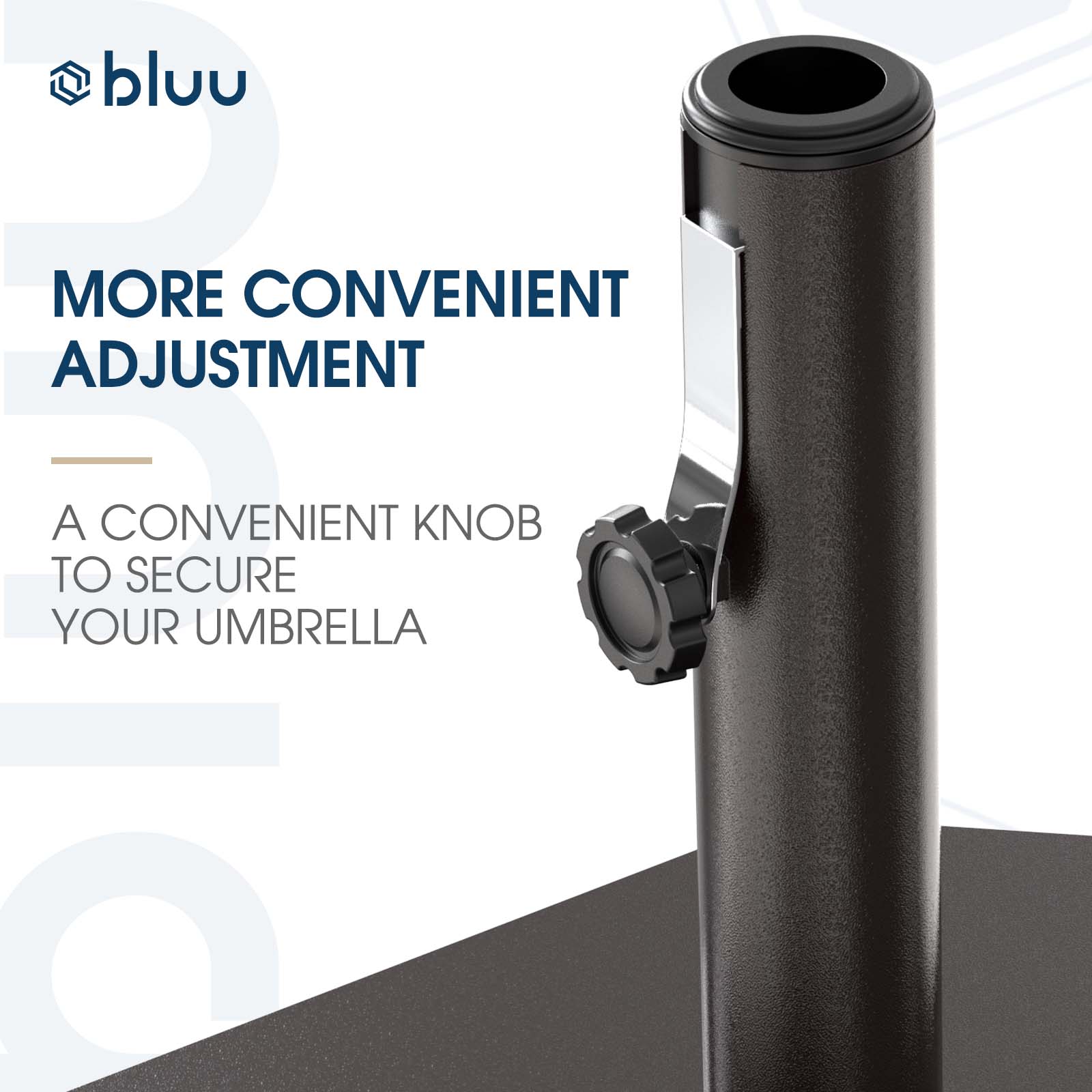 Simple & Practical Design
The simple but practical design is perfect for any outdoor space. Because of the neutral color and design, it works great for all types and colors of market umbrellas. It occupies less space and can be used to store things on.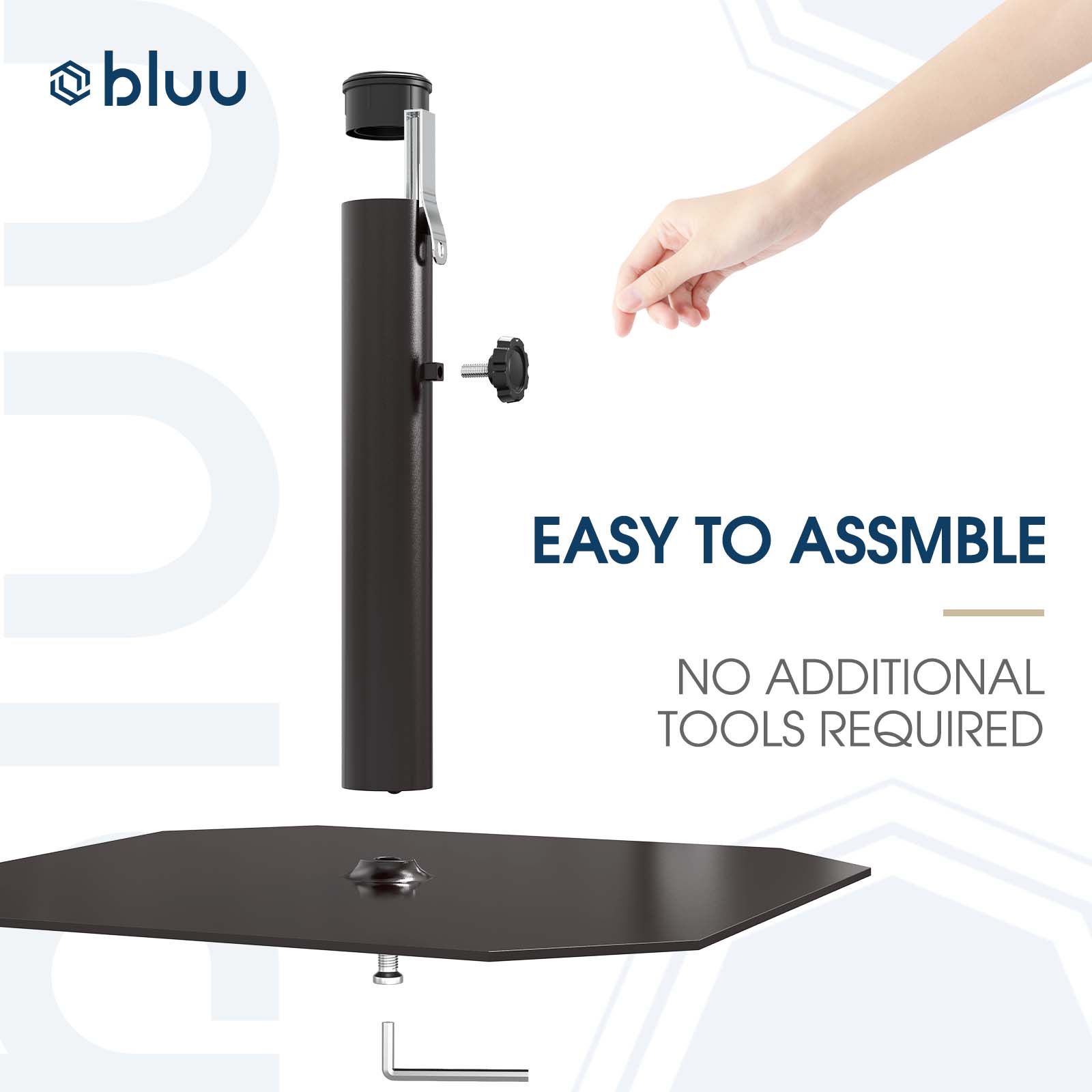 Easy to Assemble
The assembly is simple and does not require any other tools. Simply secure the pole to the base with a hand turn knob and insert the umbrella. It will be ready to be used in minutes.
Does this umbrella come with a weighted base?

Compatible weighted bases are sold separately. Weighted bases are necessary to provide stability and safety. We recommend purchasing a set of umbrella and base, and in this way you'll get a higher discount.
Which Bluu patio umbrella can match the HDPE Weight base?

Iron Base is recommended for use with patio umbrella tables to maximize the space under the table.

The HDPE Weight Base provides enough weight at all times and is more stable than Iron Base. We recommend this base in windy areas.
This product is rated 4.9 of 5.0 stars.
It has received 9 reviews.
I'm happy with the purchase and it serves my purpose. Price was okay too.
The base is sturdy although I placed two heavy cement blocks on top for safety sake and decorated area with plants. I used the base for a 10" patio umbrella to get some shade for my patio. It will work great for a patio table better I think because base will be underneath table and not as visible.
Awesome!
Great quality umbrella. Looks great, very sturdy, and of course...the remote feature is awesome.
Bluu Iron Weight Base for Market Umbrella
Sturdy, modern and sleek
Was trying to find a more modern umbrella base and allI was seeing was these plastic ones. This iron version checked all the boxes for what I needed, just a heads up that it gets quite hot when exposed to the sun and you should look after for kids to avoid them stepping in.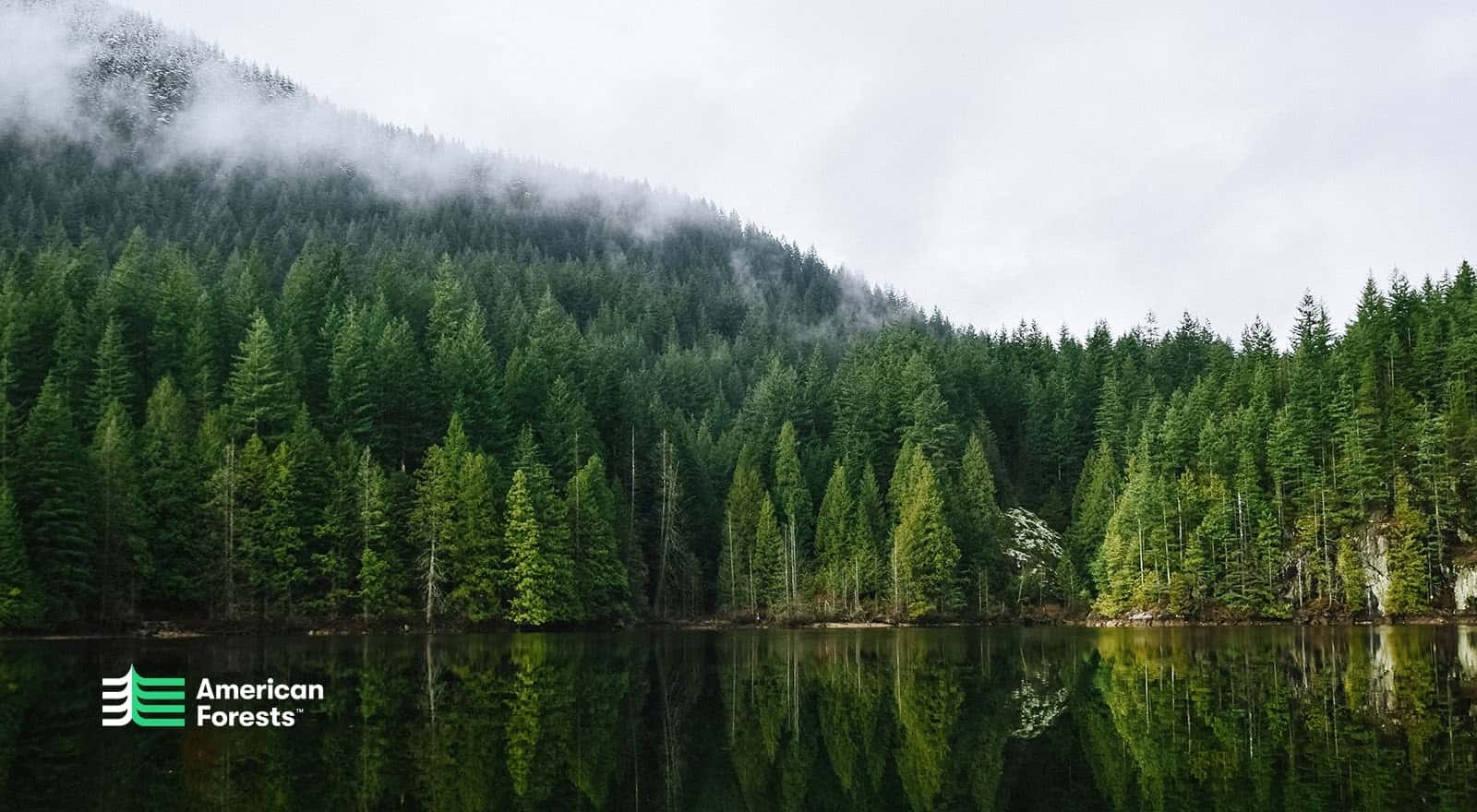 One Umbrella, One Tree
Through a partnership with American Forests, Bluu always keeps reforestation in mind. We're the only outdoor living brand that plants one tree for every umbrella sold. One tree at a time.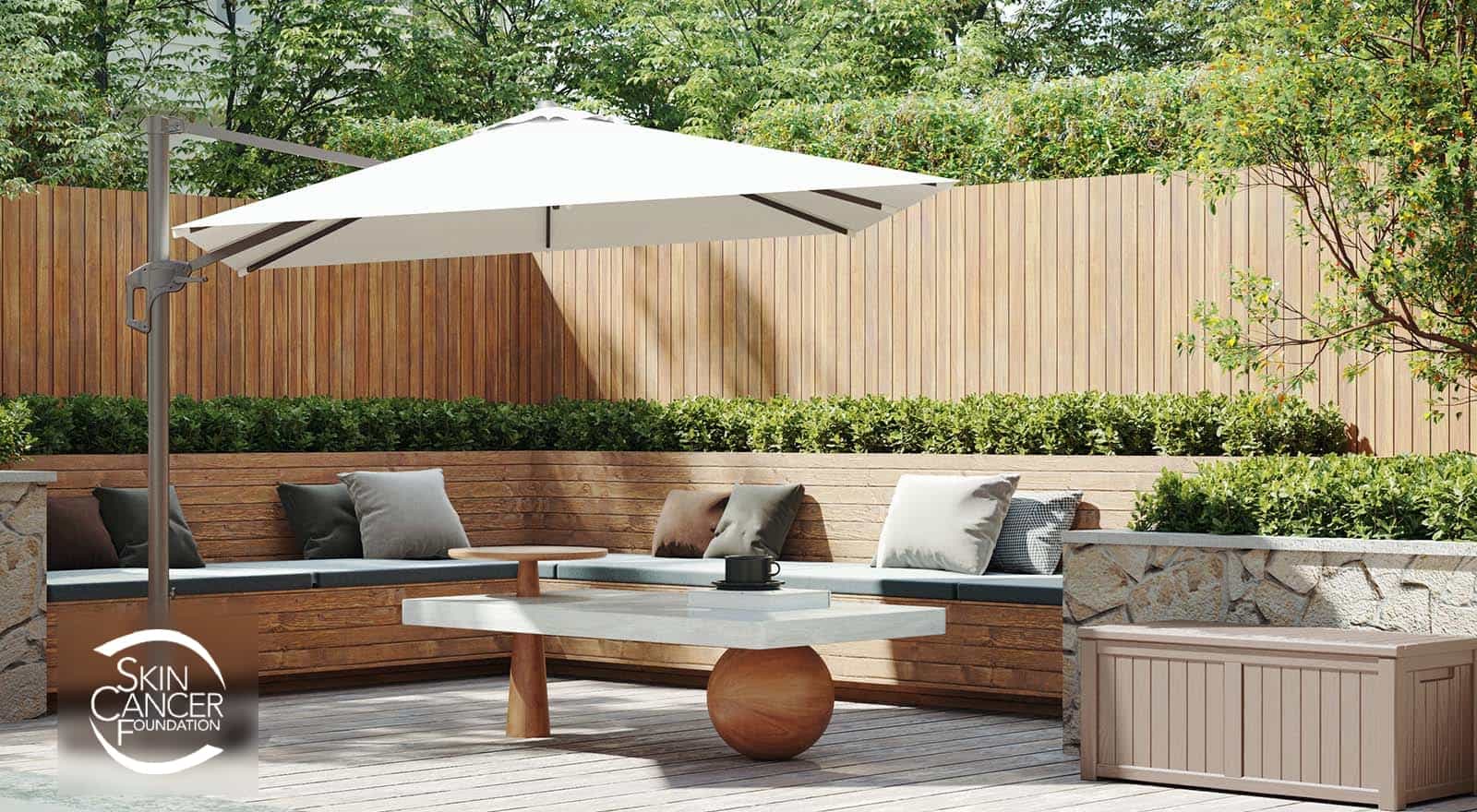 Protect Your Skin From the Sun
As a proud member of The Skin Cancer Foundation's Corporate Council, Bluu shares the Foundation's commitment to saving and improving lives. Bluu supports the Foundation's work of empowering people to take a proactive approach to daily sun protection and the early detection and treatment of skin cancer.