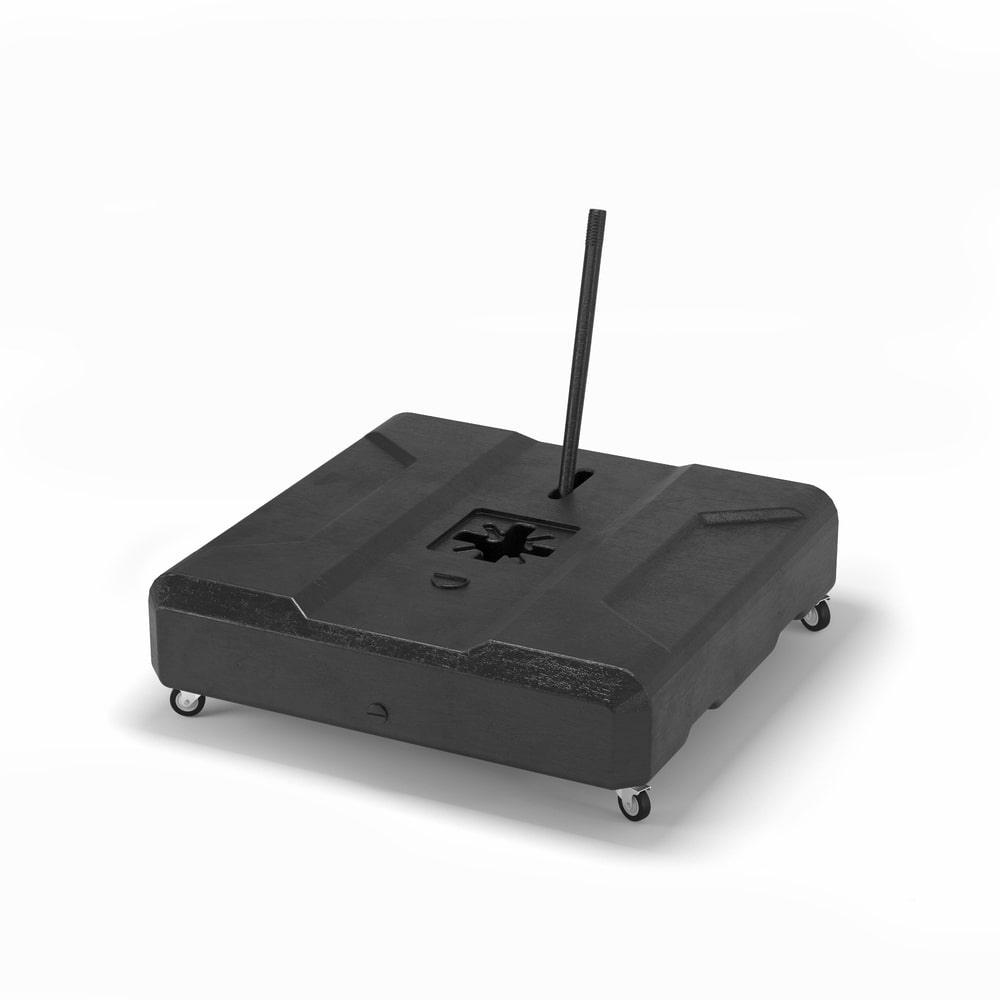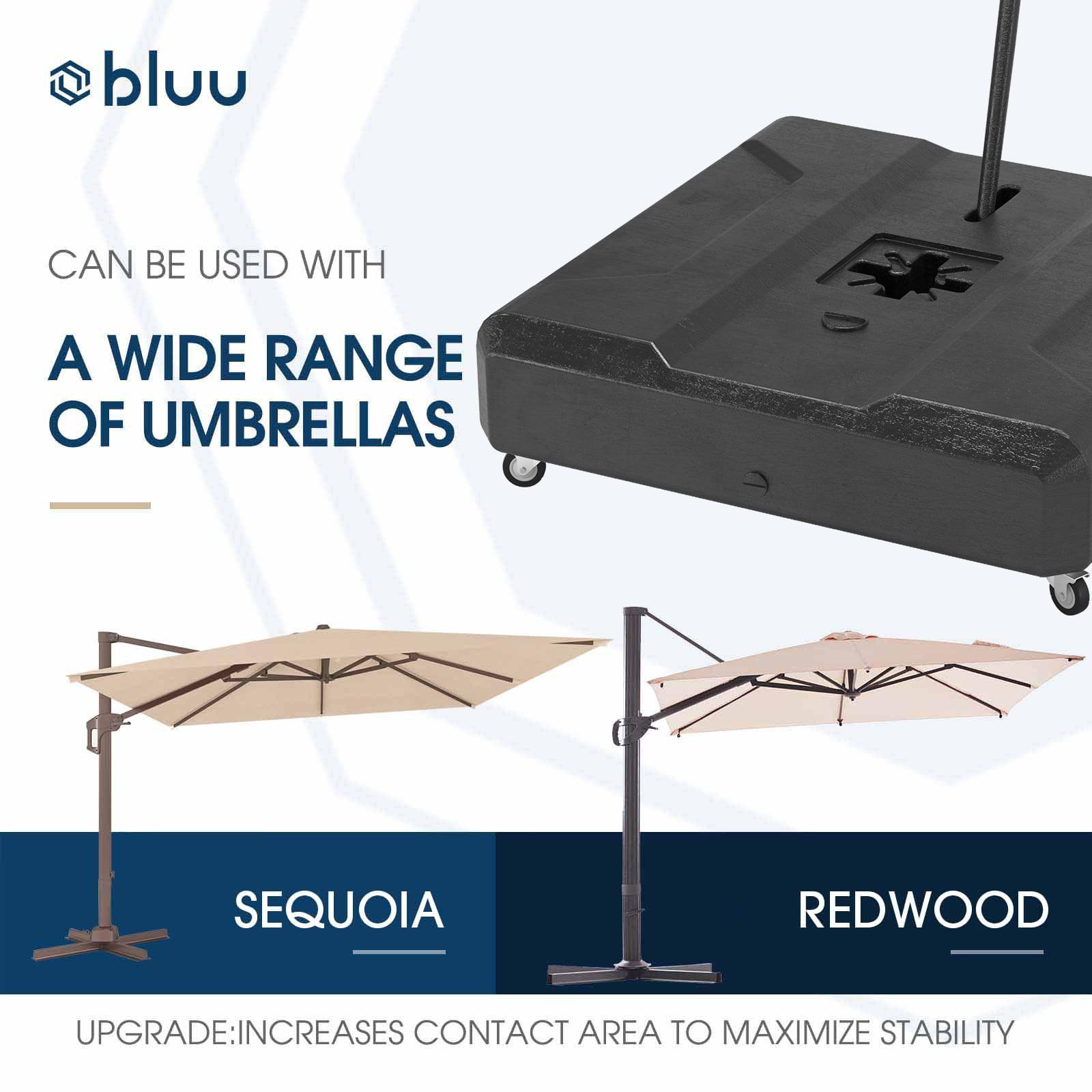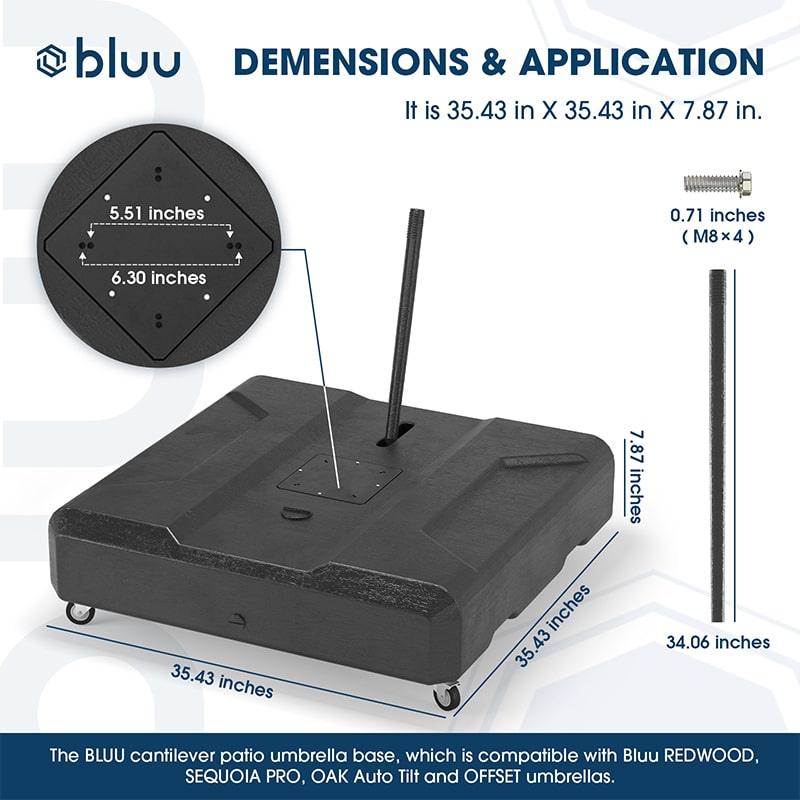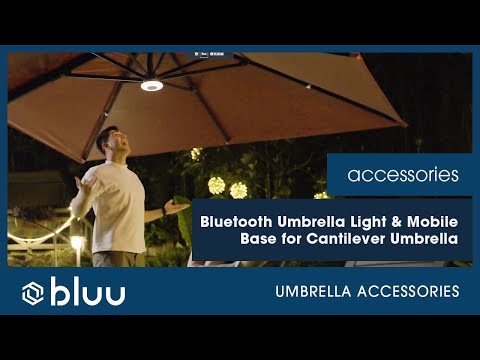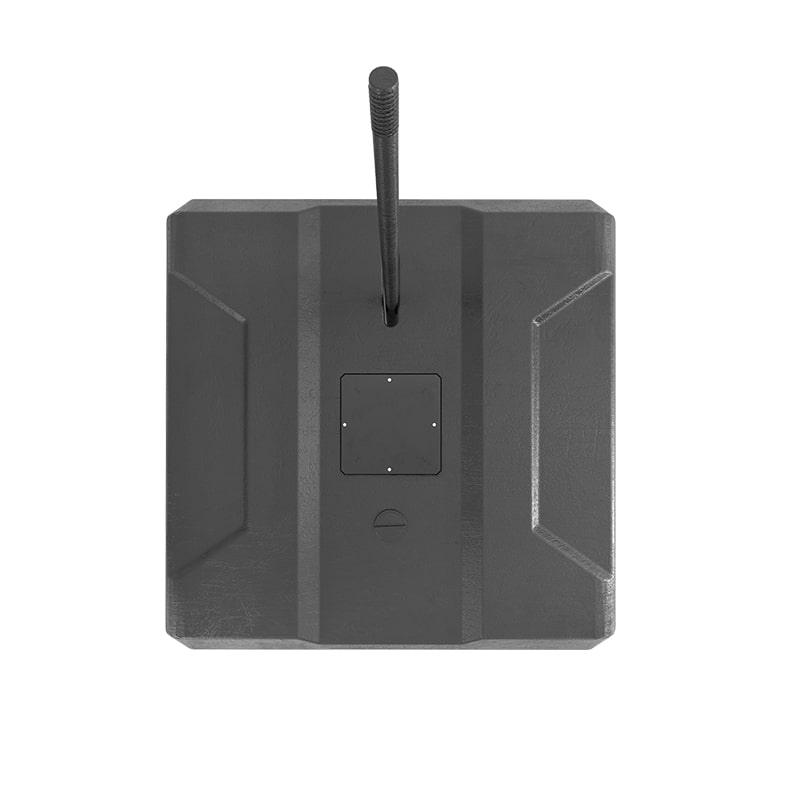 Bluu Mobile Base for Cantilever Umbrella
Monthly payments with
.
Learn more
1-year limited warranty
30-Day Money Back
Free Shipping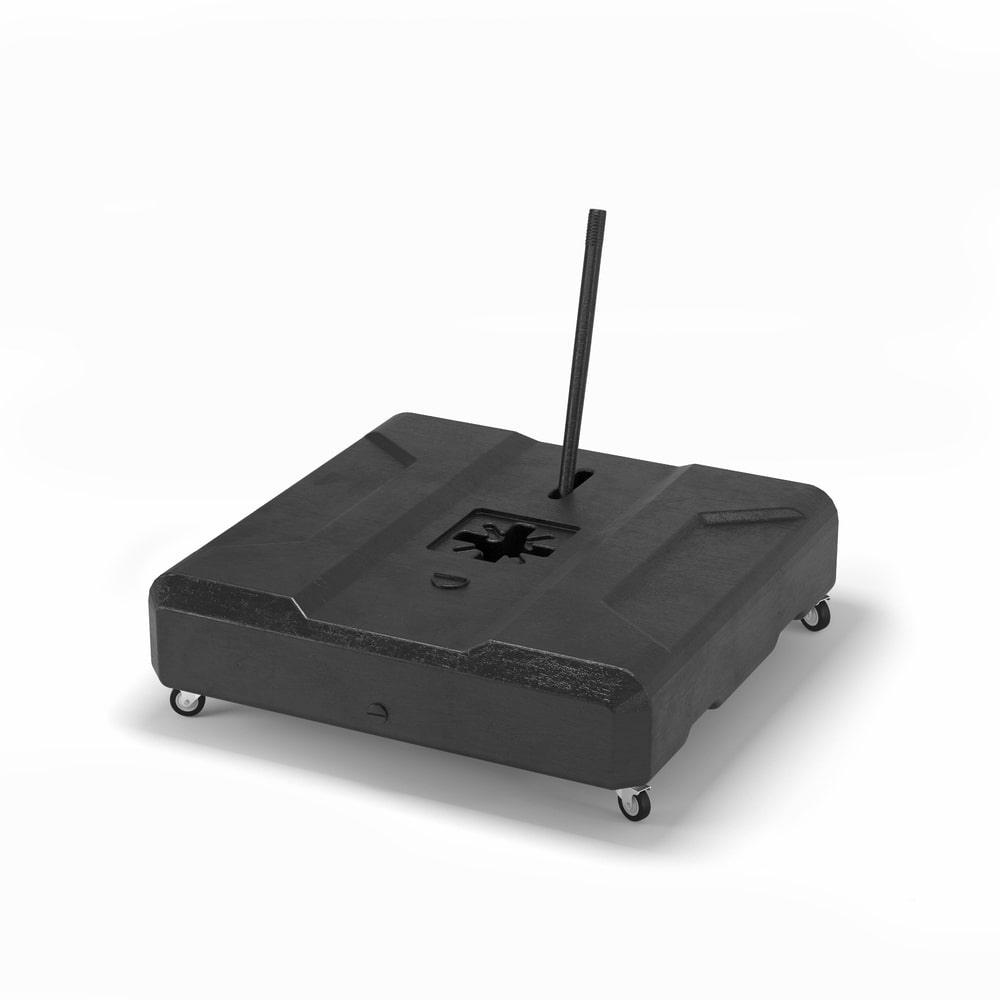 Elevate Your Outdoors with Stability and Mobility!
Elevate your outdoor experience with the Bluu Umbrella Base with Wheels. This ultra-stable stand supports up to 420 lbs and offers easy mobility. With its weather-resistant construction and sleek design, it's the perfect addition to any outdoor space.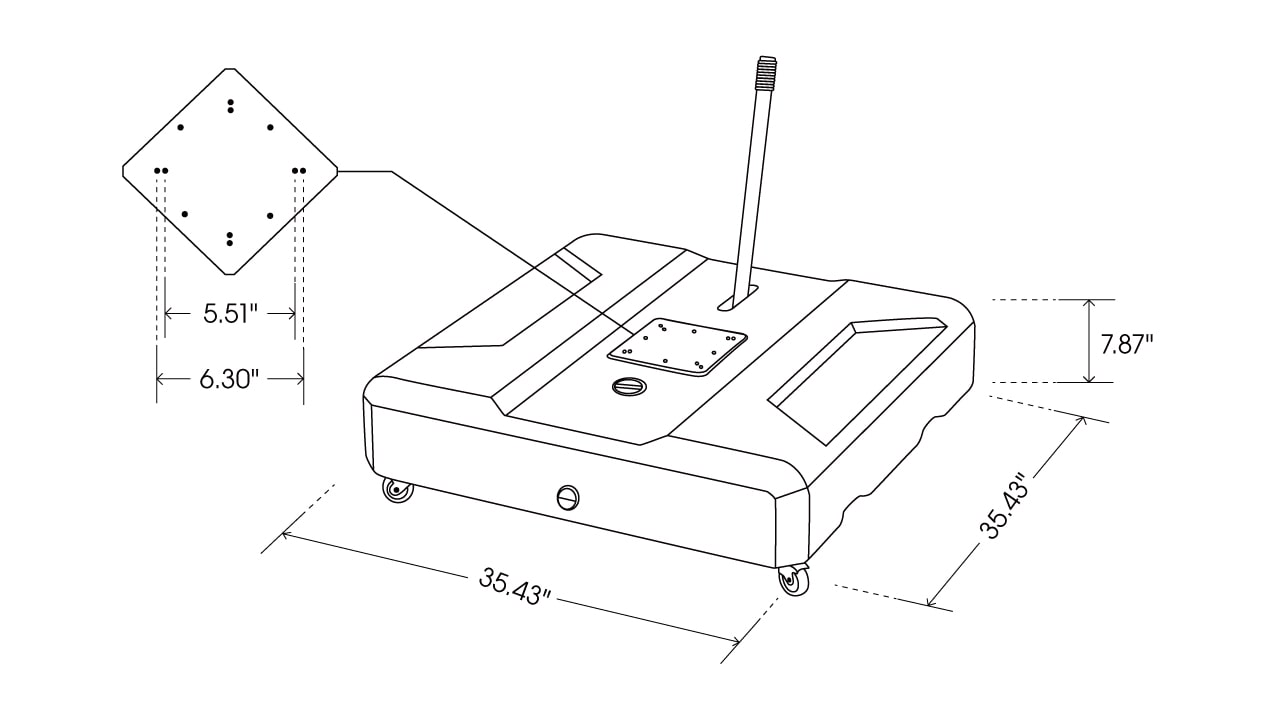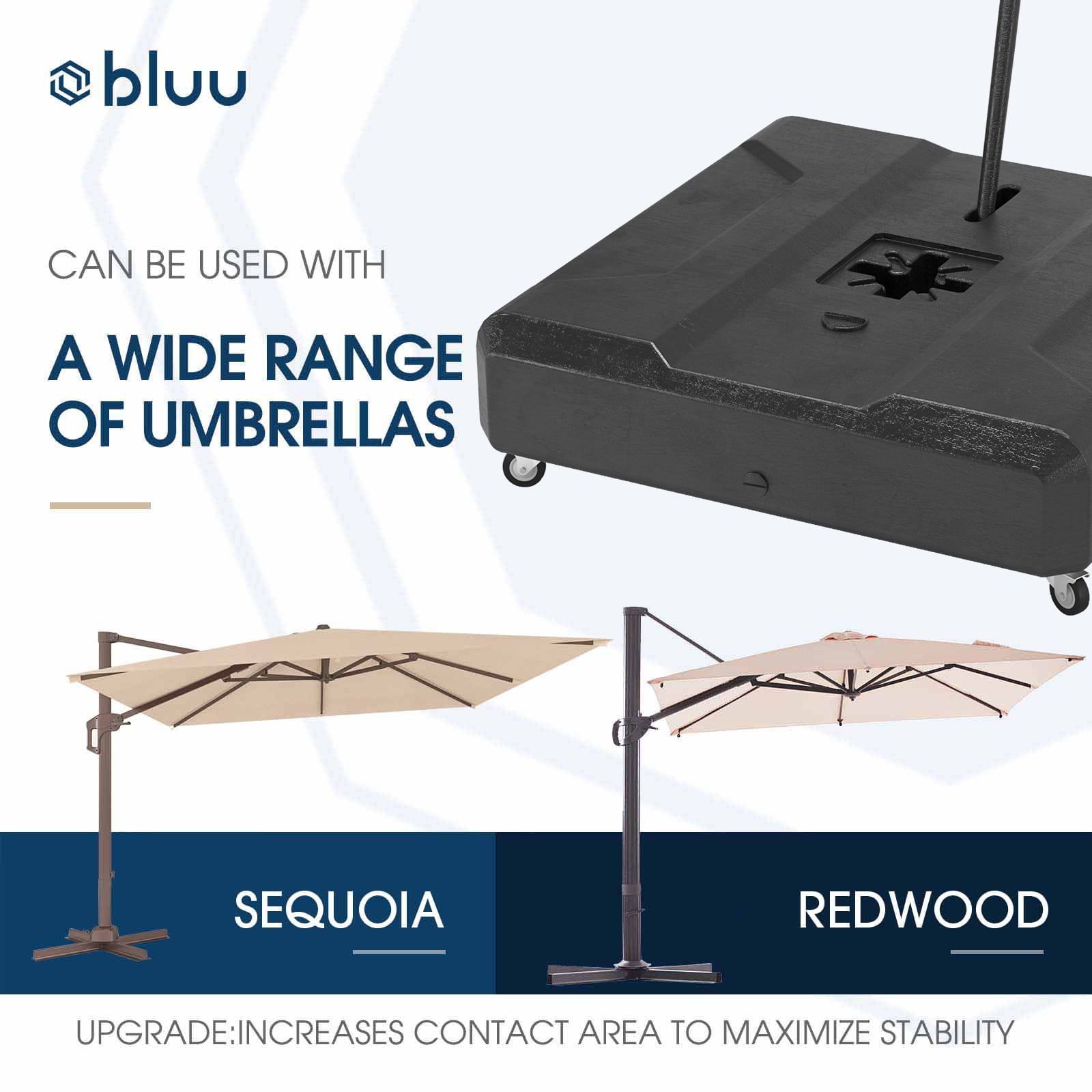 A Wide Range of Umbrellas
It is 35.43 in X 35.43 in X 7.87 in. It can hold up to 288 lbs water.The BLUU cantilever patio umbrella base, which is compatible with Bluu REDWOOD, SEQUOIA PRO, OAK Auto Tilt and OFFSET umbrellas.
Materials & Design
Made of recyclable HDPE material, this heavy duty cantilever umbrella base, which can withstand extreme temperatures and harsh UV rays, is sturdy enough to securely hold your outdoor umbrella.
The adjusting lever allows you to effortlessly lift the base, unfold the wheels, and move the base around with ease.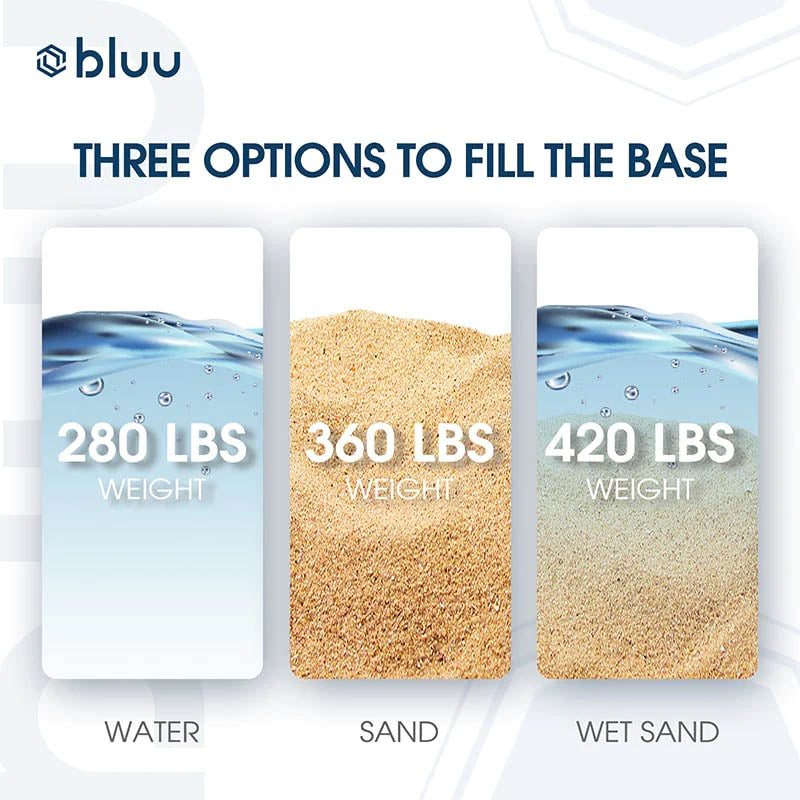 Easy-To-Fill
The Bluu cantilever offset patio umbrella base features a drain lid and two separate fill ports, both of which are larger than the fill ports in other Bluu umbrella bases allowing for quick and easy emptying and refilling. The base weighs up to 420 lbs after being filled with a mixture of water and sand so you can be sure your umbrella will stand firm all year round.
What is the percentage of sand and water used to fill the base?

First, you should fill the base with sand, which obviously has a higher density than water, until the base is almost fulfilled. Then we add as much water as possible to fill the tiny gaps between sand grains.
Does umbrella come with a weighted base?

Compatible weighted bases are sold separately. Weighted bases are necessary to provide stability and safety. We recommend purchasing a set of umbrella and base, and in this way you'll get a higher discount.
Which Bluu patio umbrella can match the compact base?

The Mobile Baseprovides almost as much weight as the Large Base while it features a one-handed movement system that allows you to easily move your patio umbrella anywhere.
This product is rated 4.7 of 5.0 stars.
It has received 11 reviews.
As advertised
Sturdy, high-quality umbrella
Gets the job done
I have to say it's a little bit clunkier and unattractive than expected, but you really can move the umbrella fairly easily around the yard, and it's definitely not going to blow over in heavy wind.
Difficult to move but solid
Very solid base with thick plastic. However please consider first using water instead of sand to gauge how easy it will be to move. After filling with 300lb sand it has become extremely difficult to maneuver, even on concrete. The video on this page showing it being moved on grass is either fake or the base is completely empty.
Great customer service
Customer service is great. Quickly took care of an issue with the umbrella. Rated 4 stars instead of 5 because of manufacturing issue. Other wise I would have rated 5 stars.
Bluu Mobile Base for Cantilever Umbrella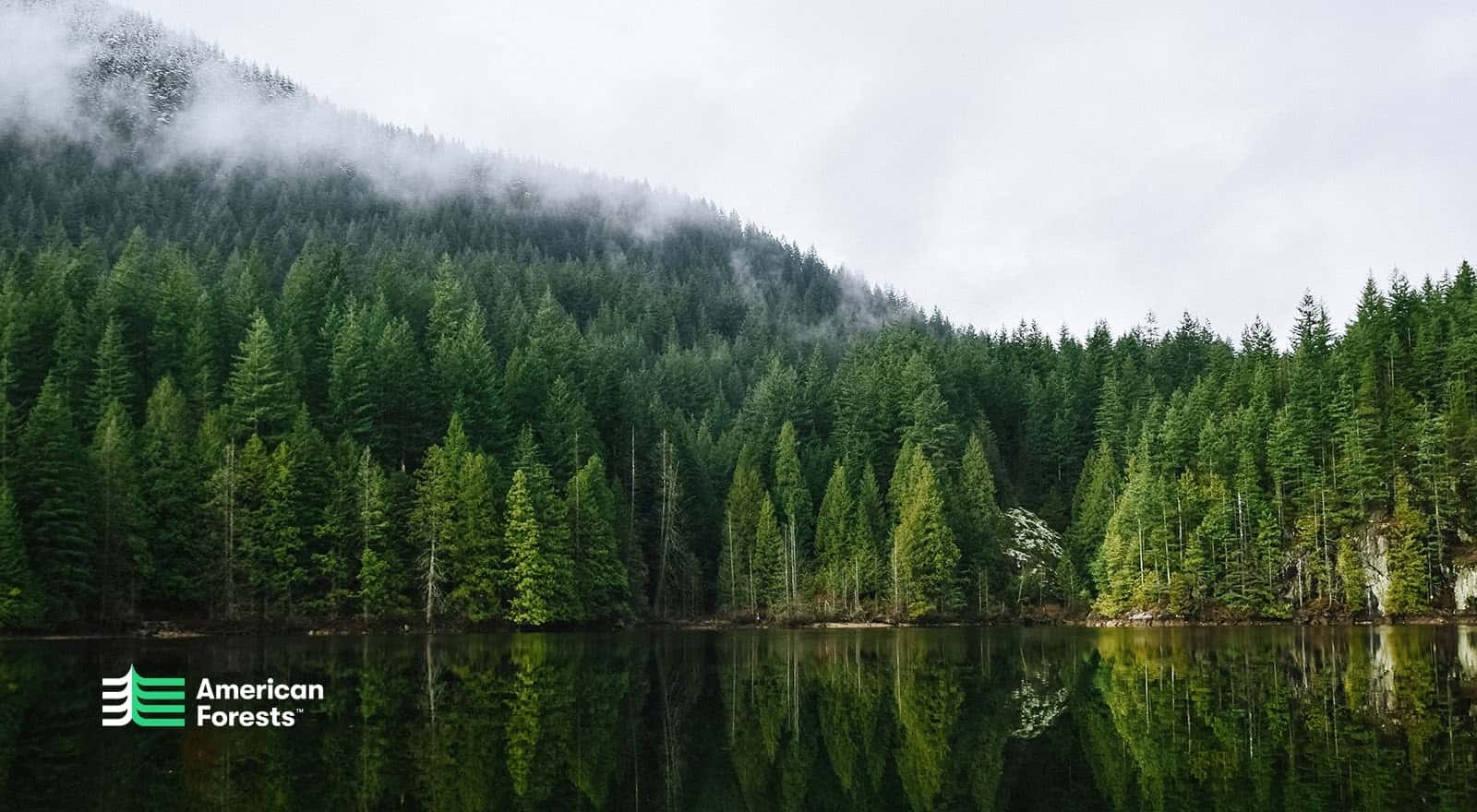 One Umbrella, One Tree
Through a partnership with American Forests, Bluu always keeps reforestation in mind. We're the only outdoor living brand that plants one tree for every umbrella sold. One tree at a time.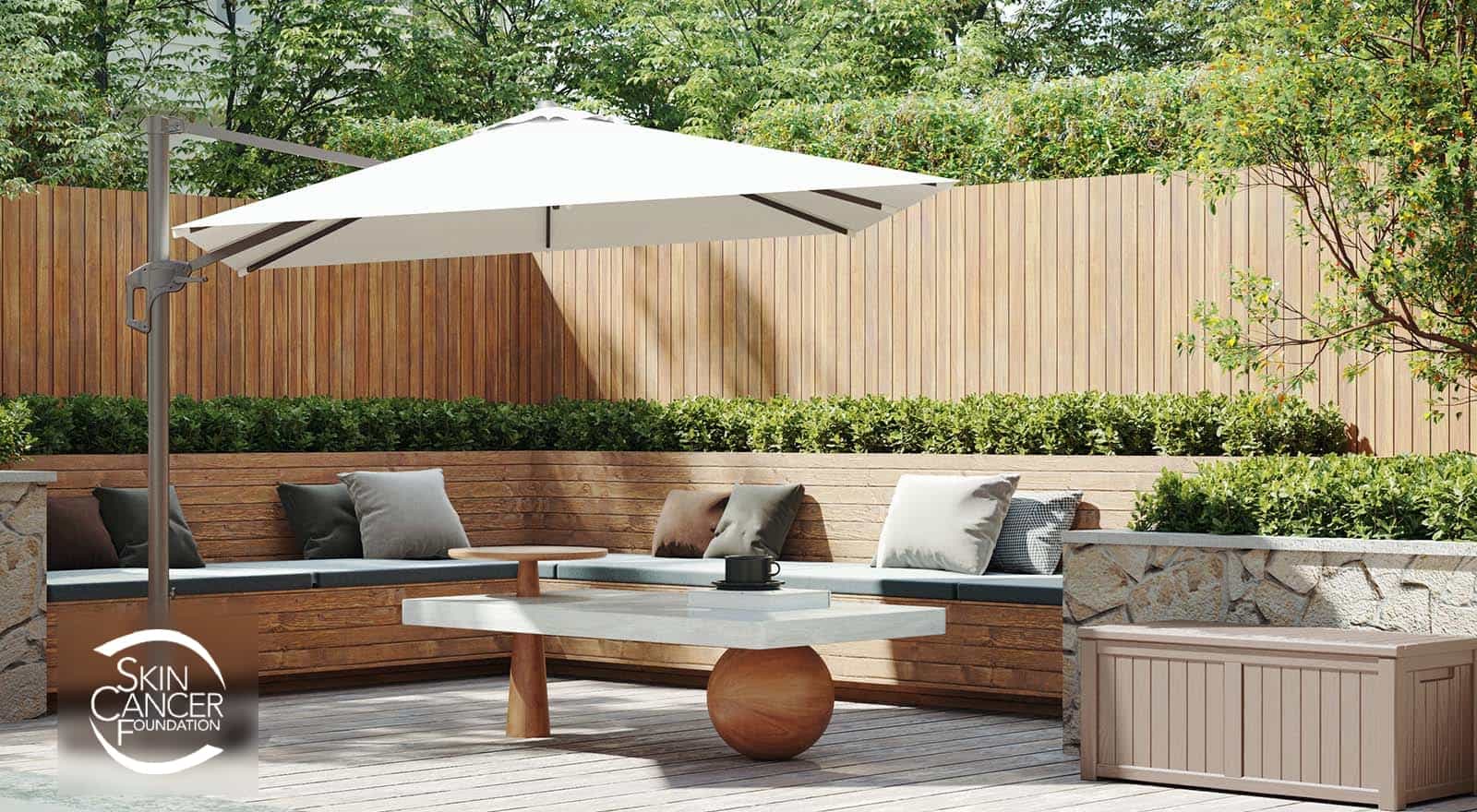 Protect Your Skin From the Sun
As a proud member of The Skin Cancer Foundation's Corporate Council, Bluu shares the Foundation's commitment to saving and improving lives. Bluu supports the Foundation's work of empowering people to take a proactive approach to daily sun protection and the early detection and treatment of skin cancer.