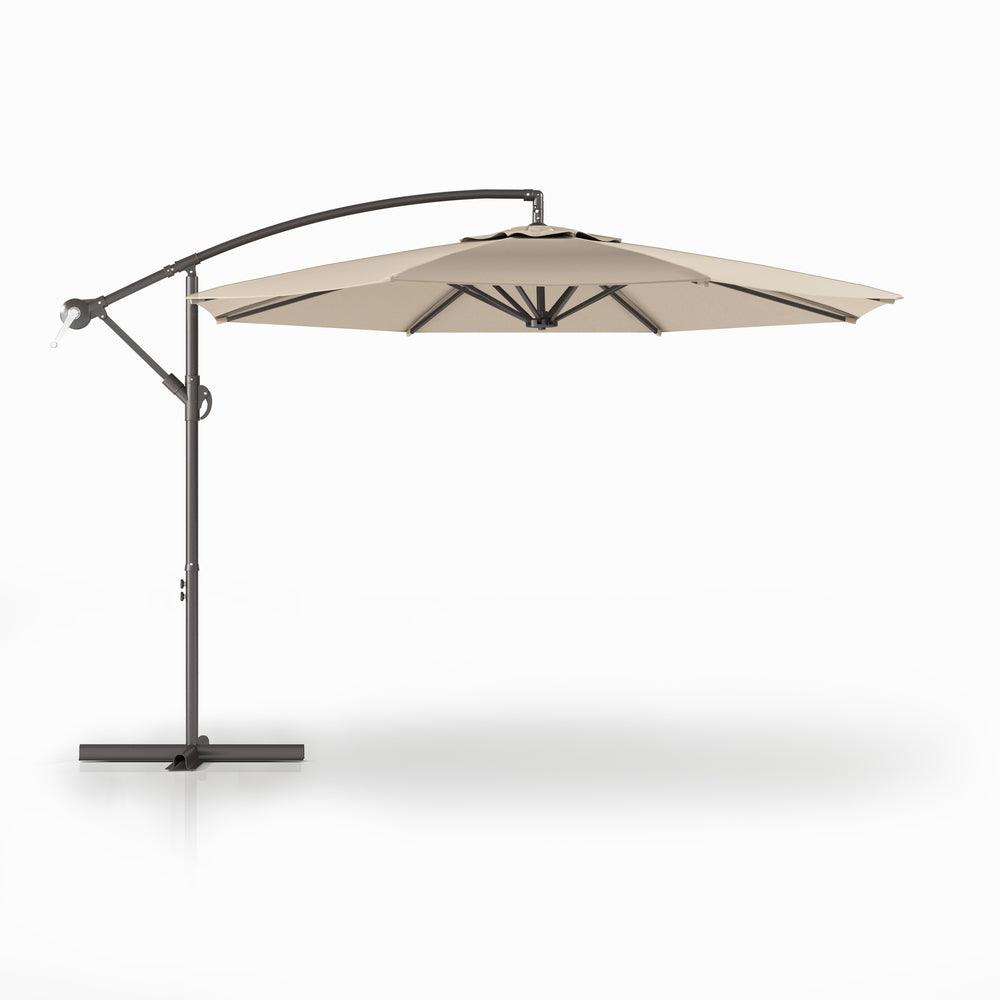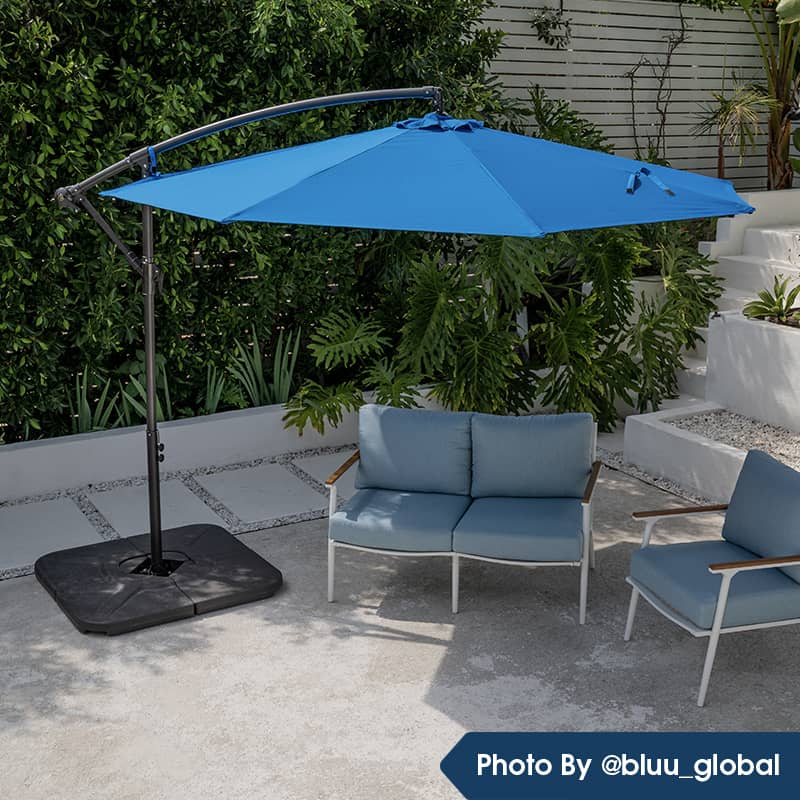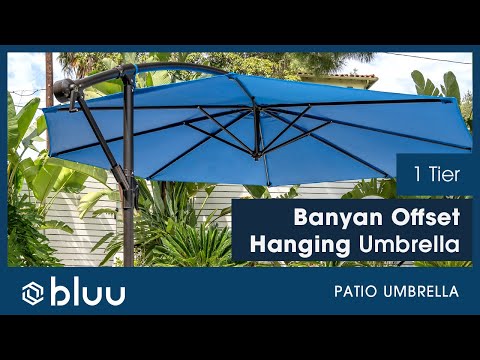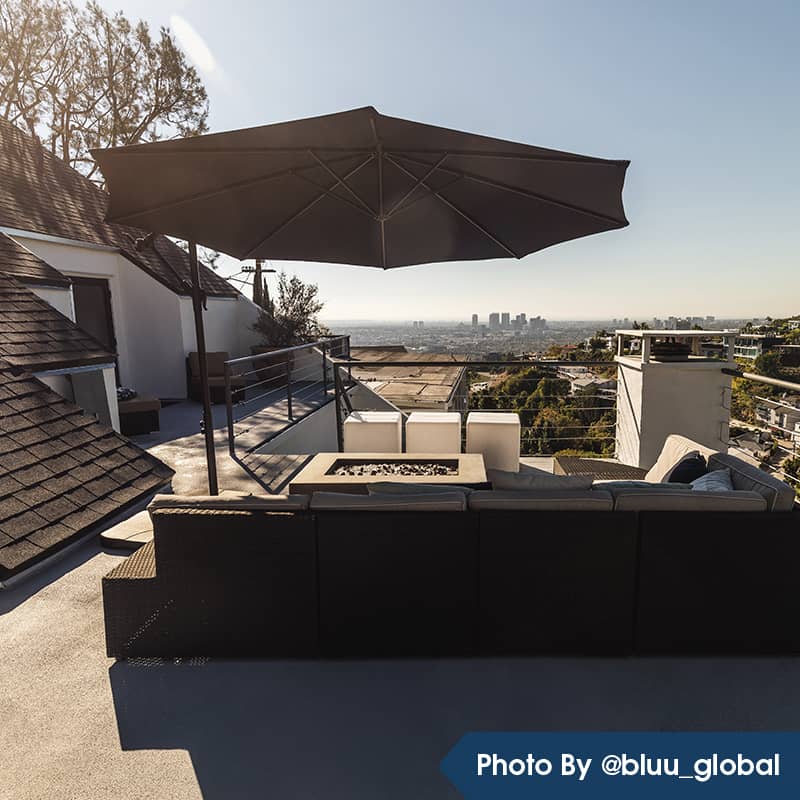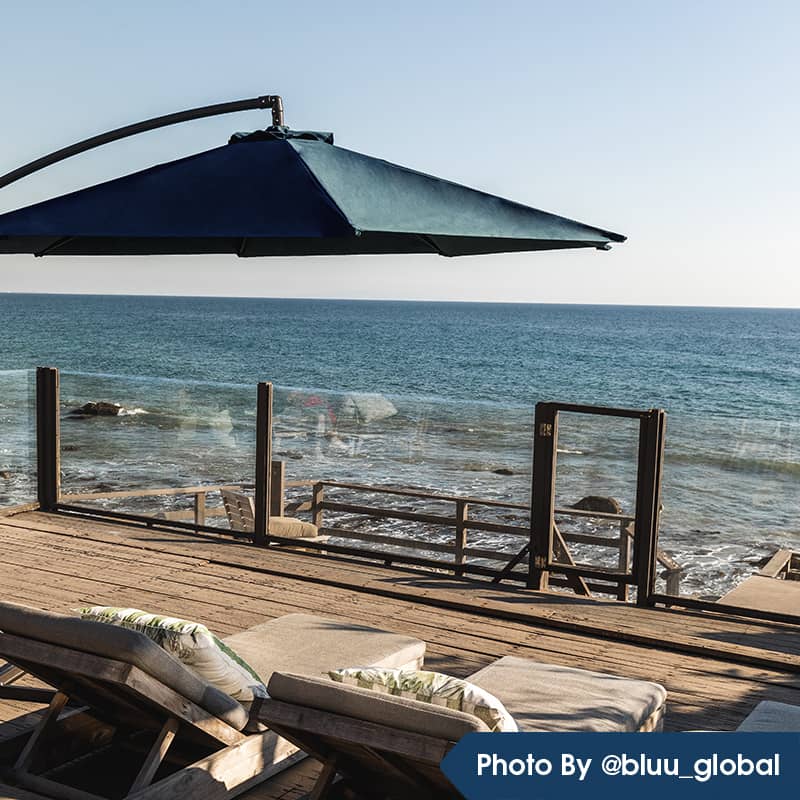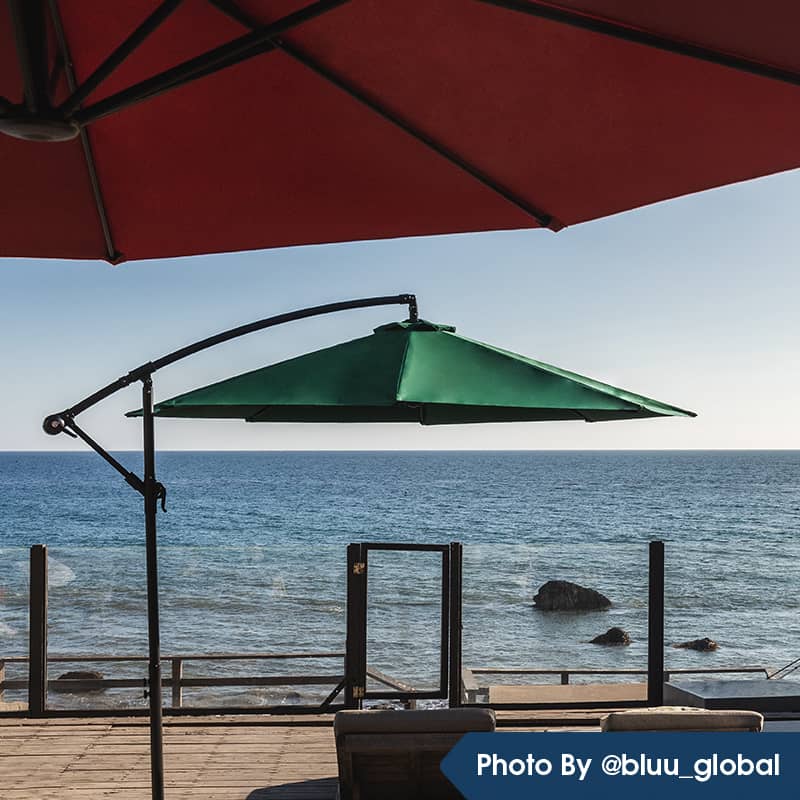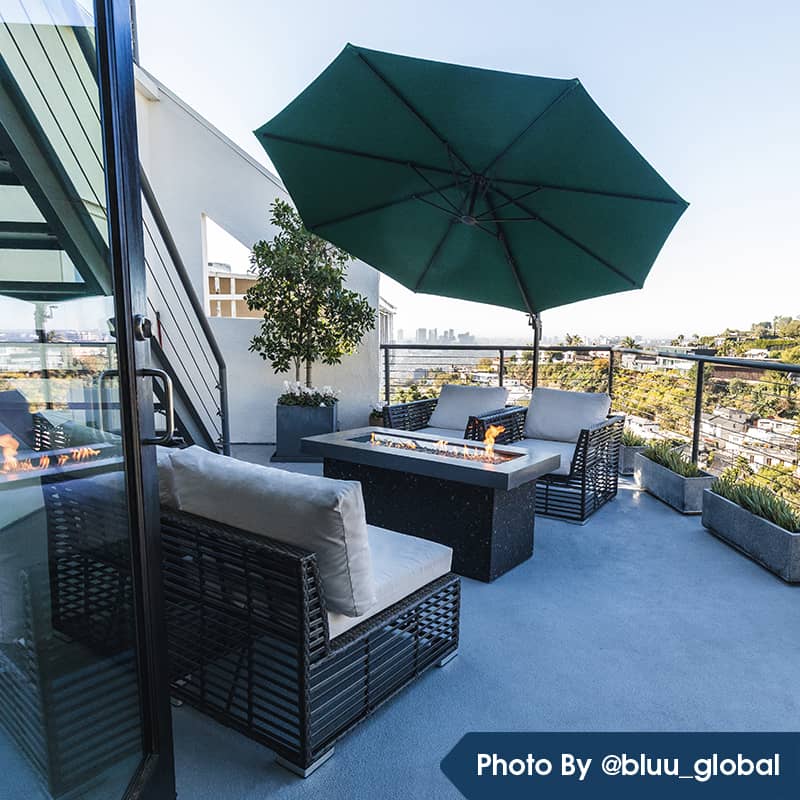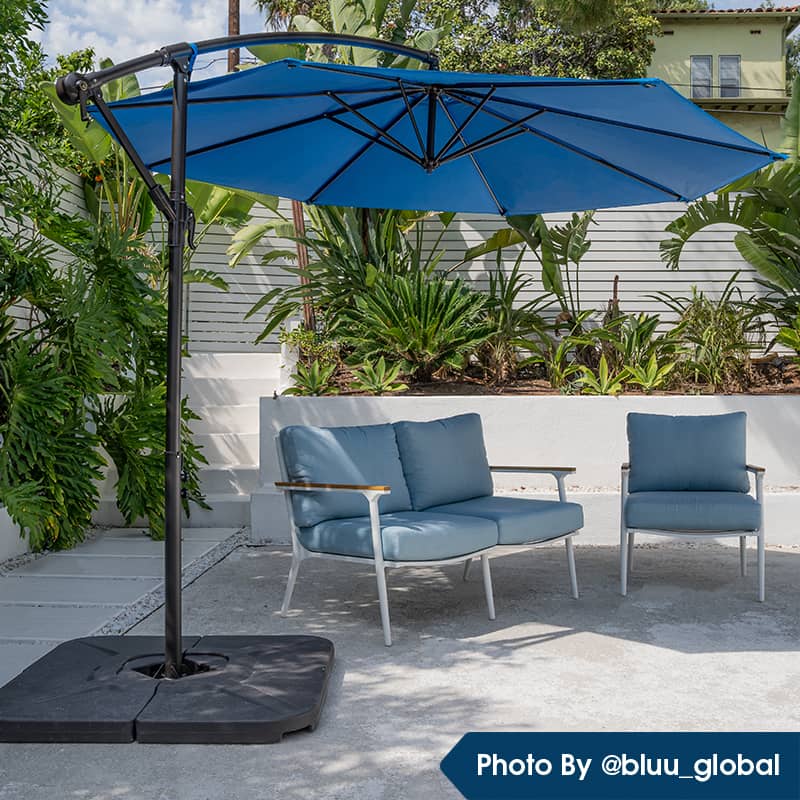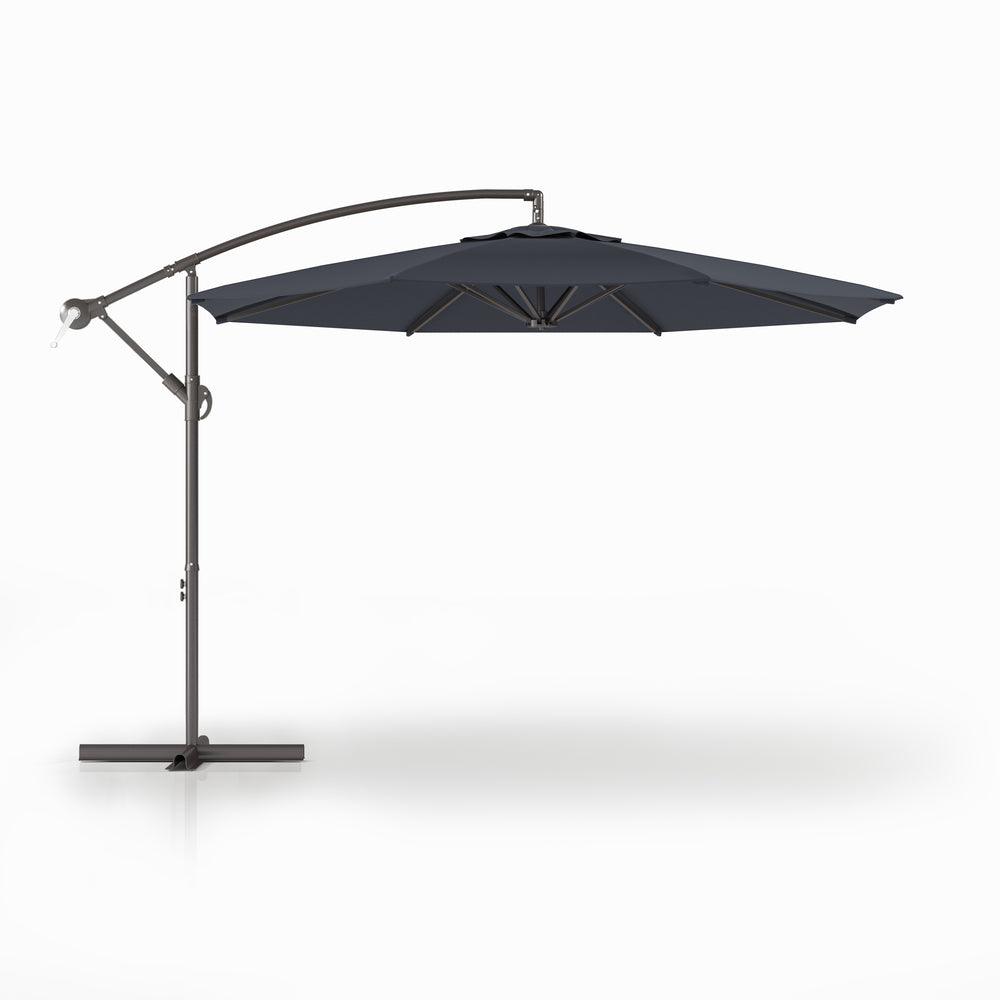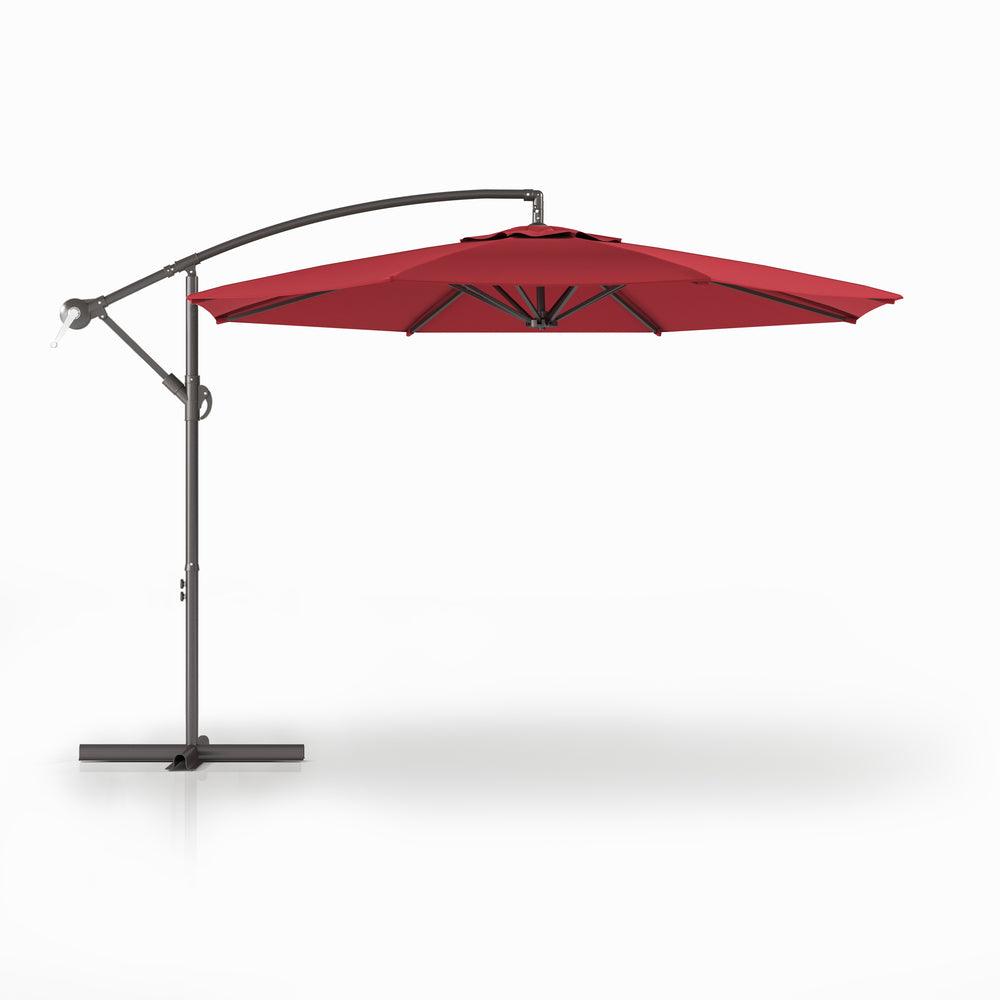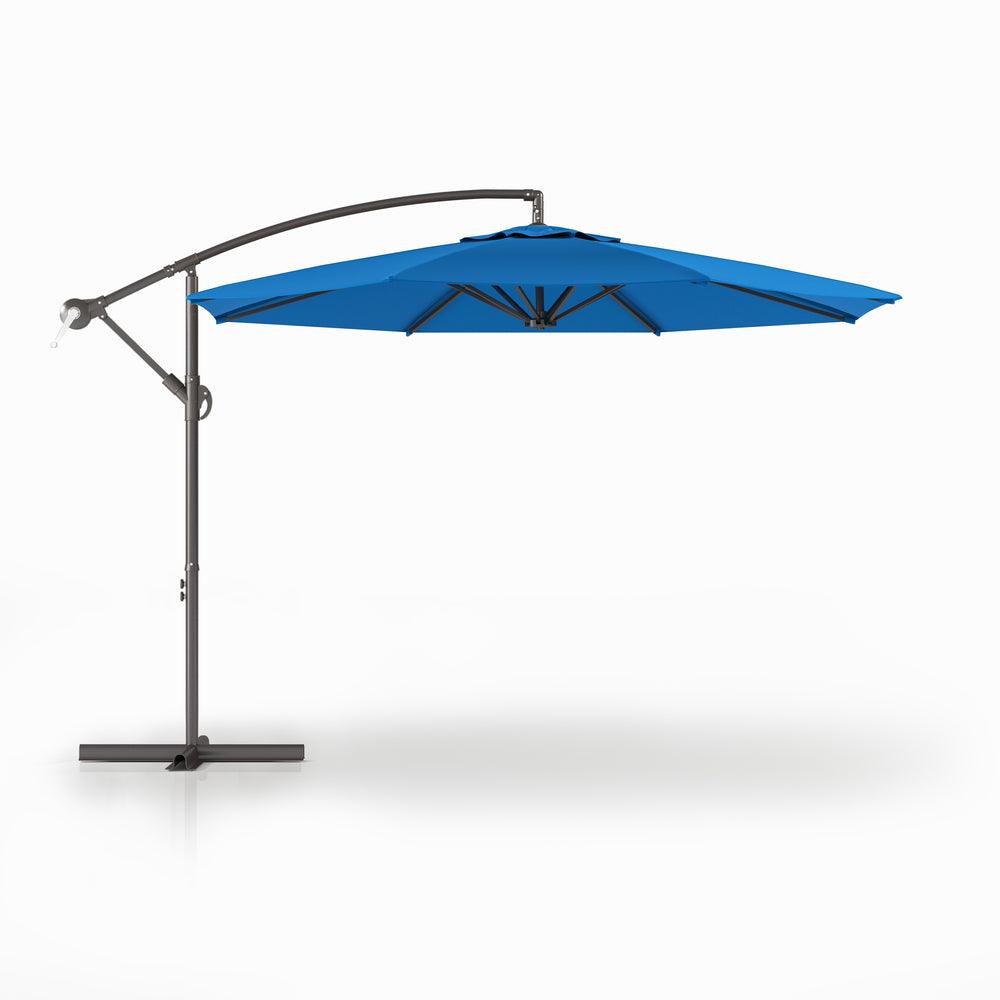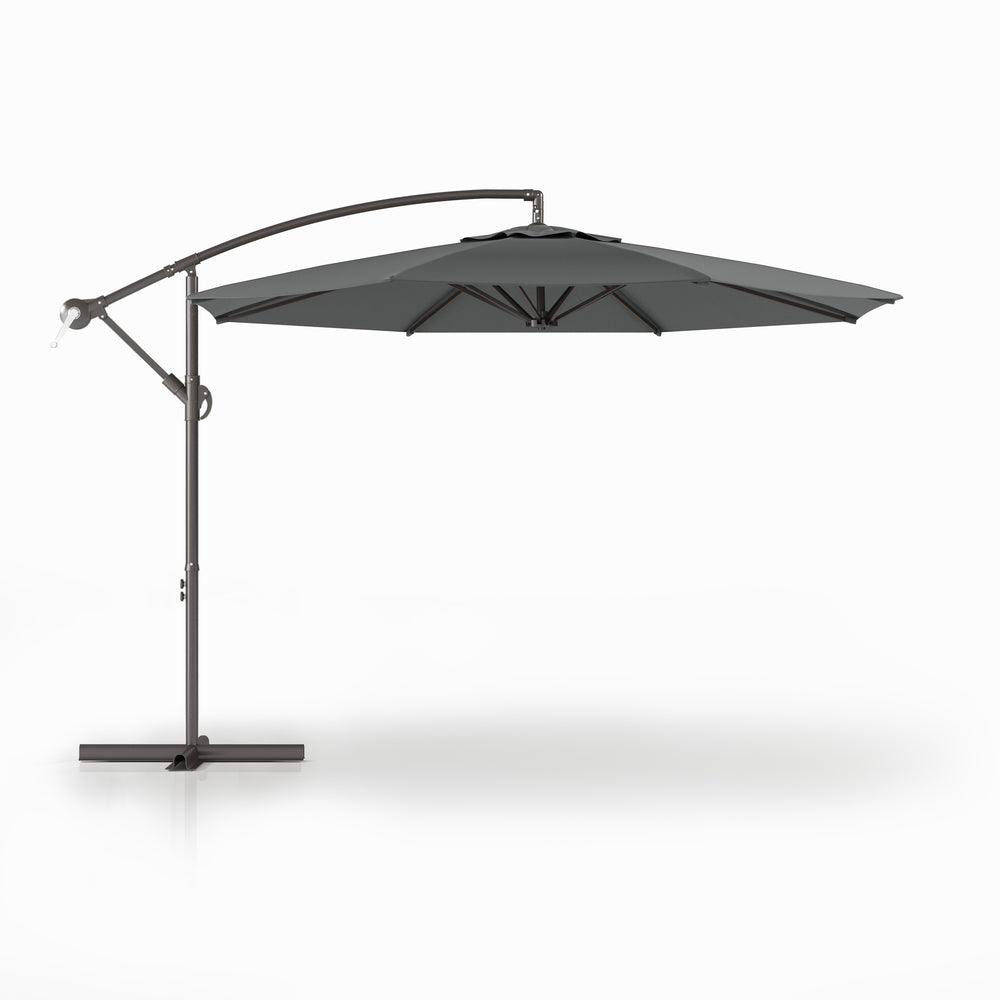 Bluu Banyan Pro Offset Umbrella
Monthly payments with
.
Learn more
Banyan Pro Offset Hanging Umbrella not only shades you from the sun but also makes a great decorative piece for your patio. It is available in Solar LED Lights. For more information, please check our market umbrellas guide.
Canopy Size:11.0'
Umbrella Height: 8.0'
Pole&Ribs: Powder-coated aluminum
Fabric: UPF 50+ Outtra™
5-year limited warranty on the fabric
1-year limited warranty on the whole umbrella
30-Day Money Back
Free Shipping&Return
Delivery times takes between 2-6 bussiness days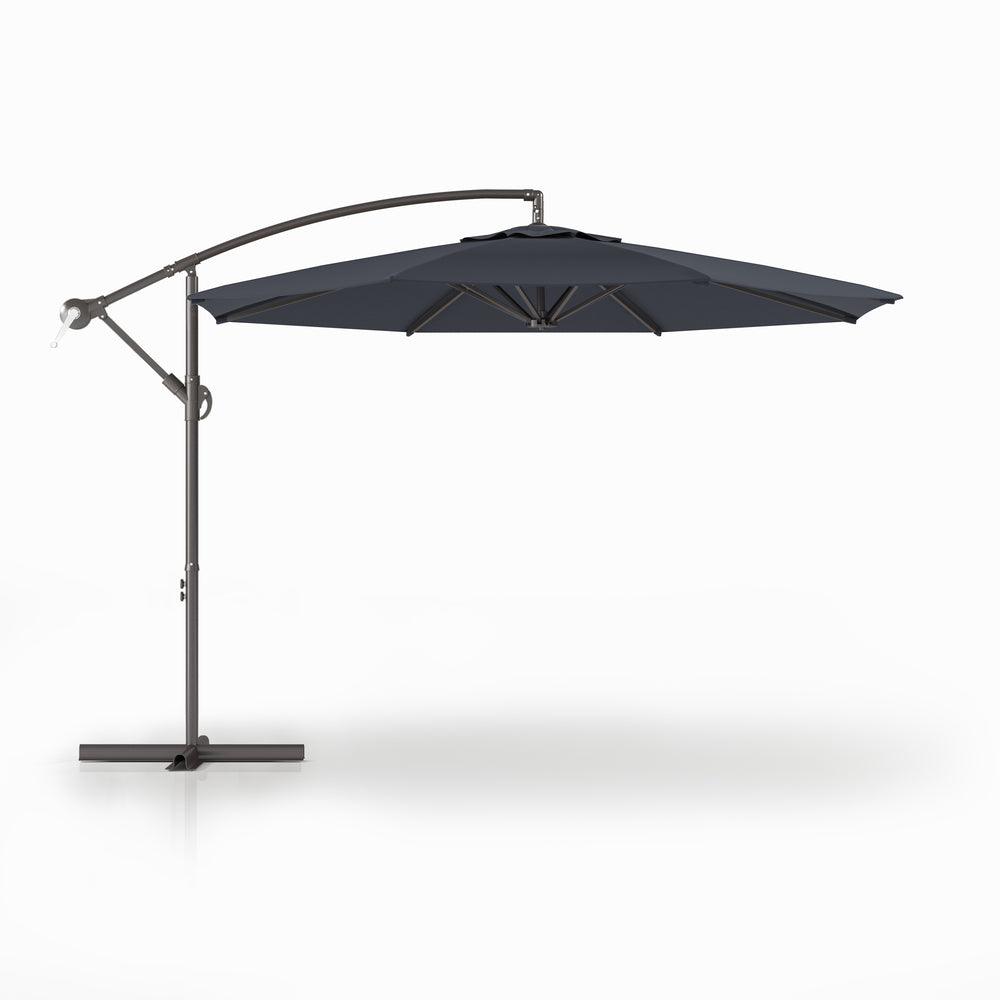 Key Features
Ergonomic Handle To Lift - Unique Lock design for dual security
Crank to Open Smoothly - Open the umbrella by cranking in one hand.
Velcro Strap to Reduce Swaying - Stabilize in the event of excessive wind.
UPF 50+ UV Resistance - Blocking at 99.95% harmful UV rays.
Fade-Resistant Canopy - Weather-resistant material to increase durability and longevity.
Velcro Straps to Hang Decoration - Insert the safety latch for dual security.
Umbrella Cover As a Gift - Protecting your closed state umbrella.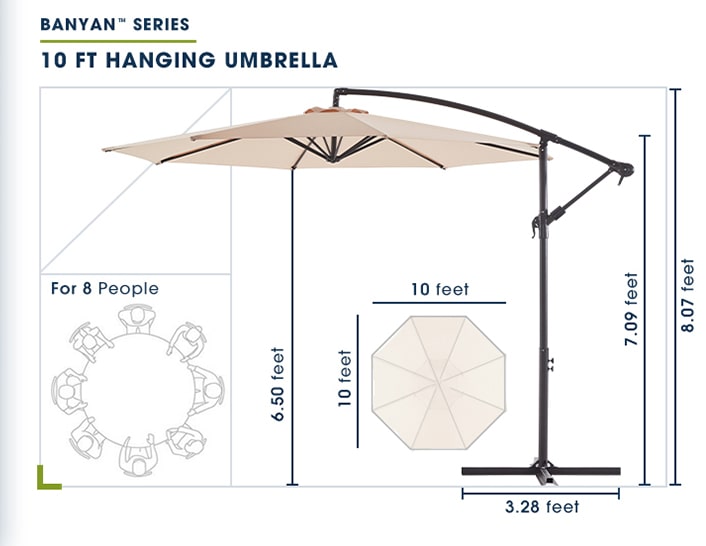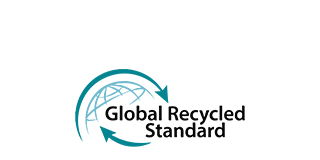 Recycled Certified
Our products use recycled post-consumer polyester. 
Colorfastness Certified
They feature US Standard AATCC16 Grade 5 colorfastness.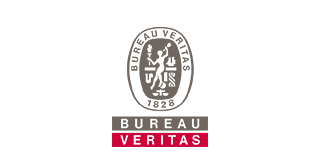 UV Resistance Certified
They are made to block at least 99.95% harmful UV rays.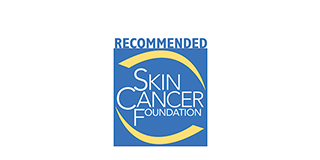 Sun-safe Certified
Recommended by SCF as effective UV protectant.
Build Your Dream Patio Effortlessly 
Simply Crank The Handle Clockwise To Open It
Without complicated operations, anytime you need shade, you only need to rotate the crank lift to open the umbrella smoothly.
The reinforced crank lift is made of high-quality PA66 material. This easy-to-operate crank provides a smooth opening and closing of the umbrella canopy. It's stable enough to keep silky open up even if in light winds.
Insert The Safety Latch For Dual Security
There are two gears of the safety lock under this market umbrella. Don't worry about bending or breaking with a high-quality aluminum frame.The newly designed vent structure not only prop up the excellent outdoor space for you but also prevents interruption of your patio life when facing an accident.
Push Button Tilt for All-day Shade
In one smooth movement of the pole without moving the umbrella; you can enjoy different shade angles at different times of the day by the convenient 3-level inclination.The material of our tilt mechanism is padded with upgraded solid aluminum die-casting, and every joint has been reinforced so it can withstand more weight and wind resistance. 
Hang Your Favorite Ornament For Special Occasion
Bluu patio umbrellas can keep you company day and night. Velcro straps at the end of each rib allow you to hang small decorative items such as wind chimes, string lights, or any small item you want to display.
Protection and Style with Outtra™ Recycled Fabric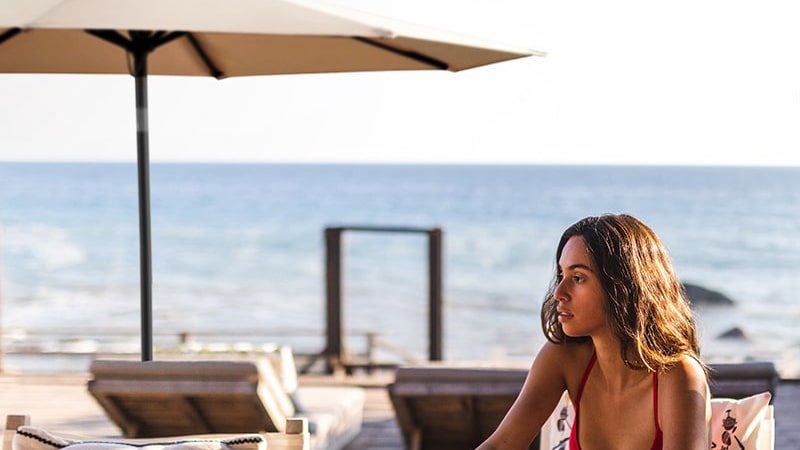 UV Protection for Healthy, Beautiful Skin
Made from soft air-textured yarn, the Outtra™ Fabric we use is extra thick and durable, thus has stronger ability for UV-Resistance. It delivers UPF50+ protection, blocking more than 99.9% of UV rays to keep you and your family safe and comfortable.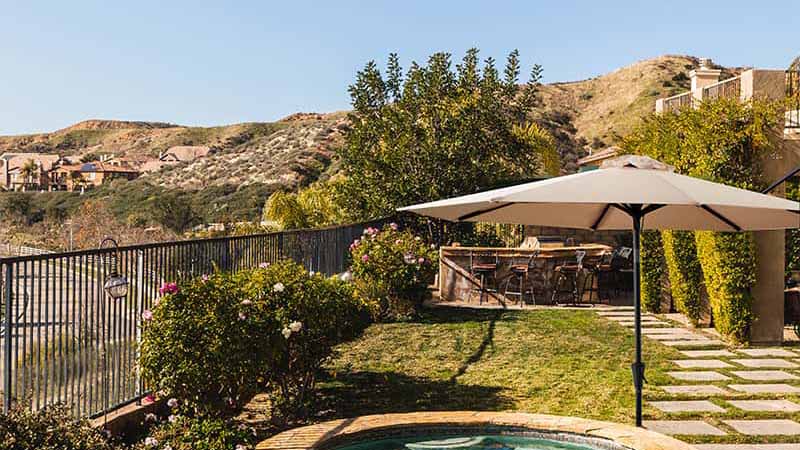 Live a Sustainable Lifestyle
Outtra™ Fabric is an environment friendly choice for your sustainable lifestyle, for it's made from recycled materials such as polyester textiles, PET packaging, PET films, etc. It's our responsibility to recycle waste to protect the Earth for future generations, as well as the creatures we share the planet with.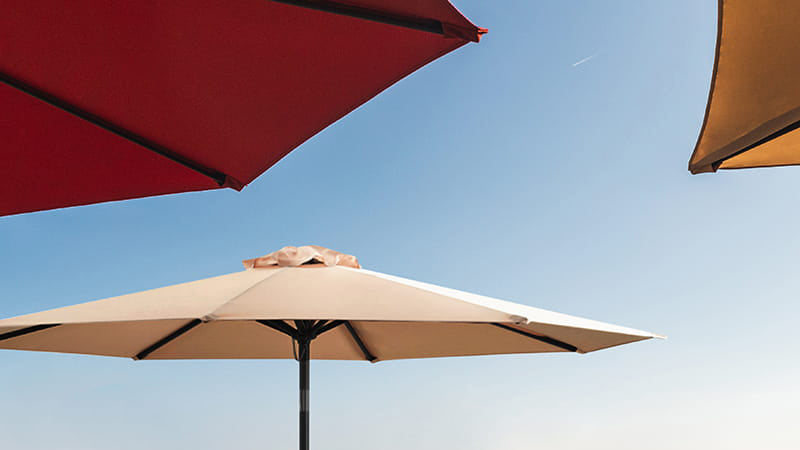 Vibrant Colors, Guaranteed
We manufacture our umbrellas in a wide array of colors to guarantee the perfect accents for any outdoor space. All our patio umbrellas feature US Standard AATCC16 Grade 5 colorfastness, which means it will remain bright and beautiful for years to come. Backed with our 5-year fade-resistant warranty, you don't have to worry any more. 
Product Spec
To make this type of umbrella stable, you must purchase a weighted base seprarately, use a sandbag or bricks, or nail the foundation to your deck. Cover and store at night or during extreme weather conditions to extend service life of your new umbrella.
User Guide
Materials:
Powder-coated aluminum Ribs / Pole
Fabric:
Outtra canopy, 280gsm
ATY 99.9% UV protection
5-year warranty
AATCC 186 Grade 4 or above
Fabric Color:
Navy Blue - Pantone 19-3938 TPX
Cream Beige - Pantone 12-0605 TPX
Burgundy - Pantone 19-1557 TPX
Royal Blue - Pantone 18-4252 TPX
Dark Gray - Pantone 18-4105 TPX
Gallery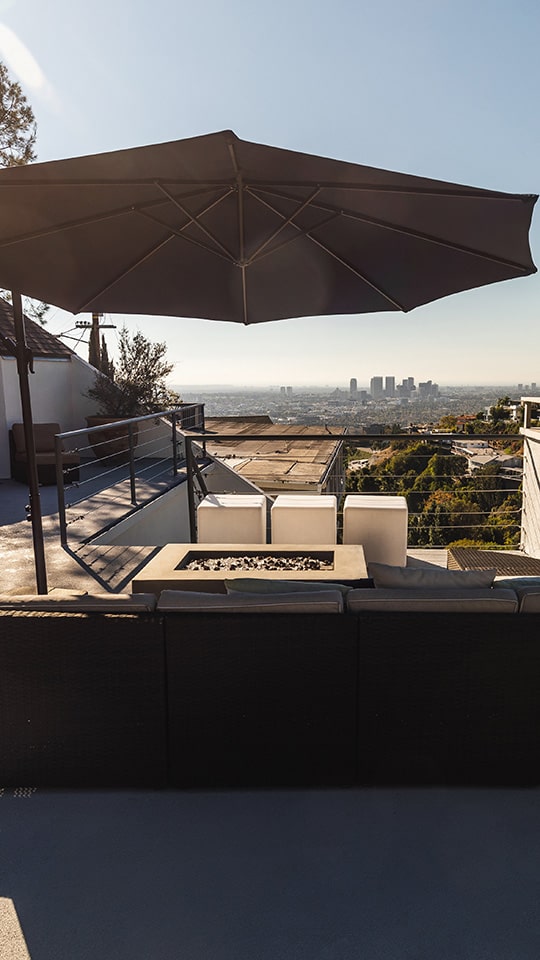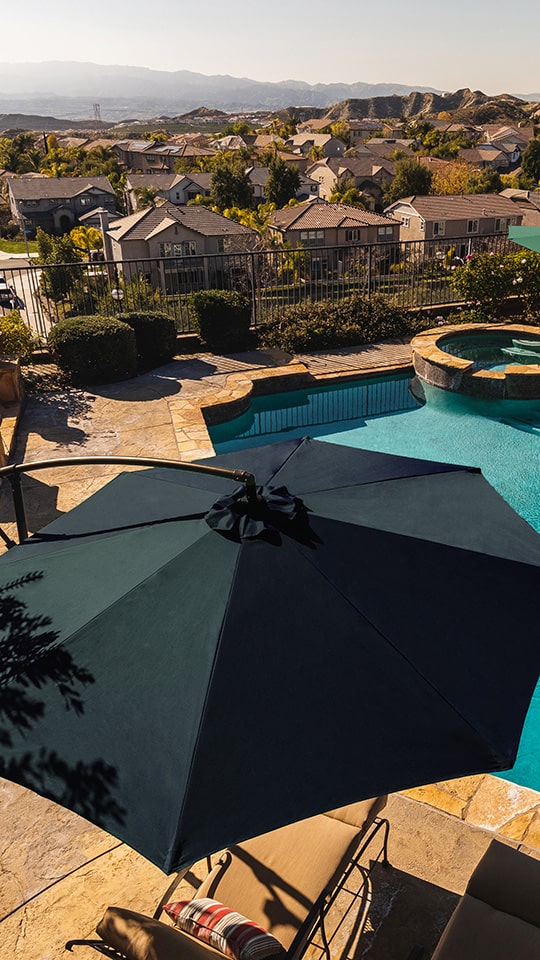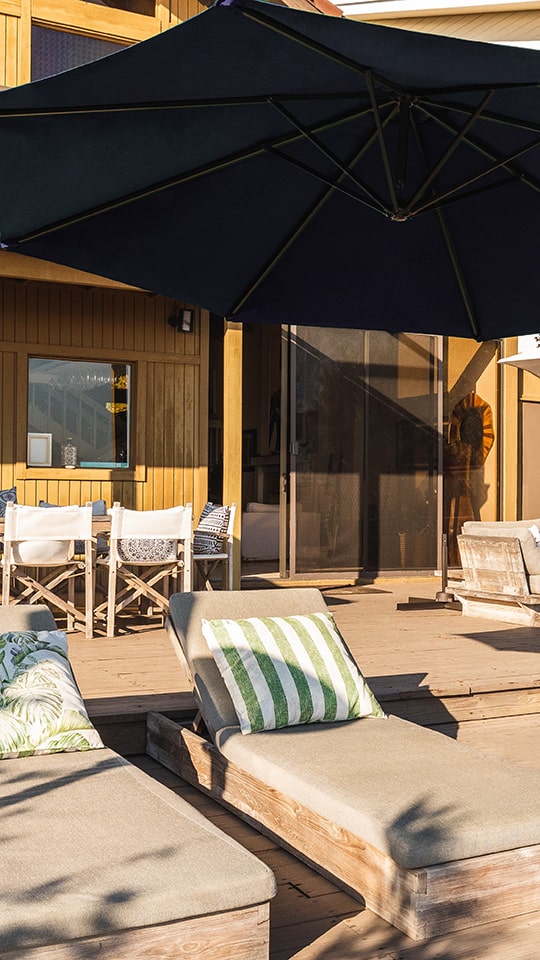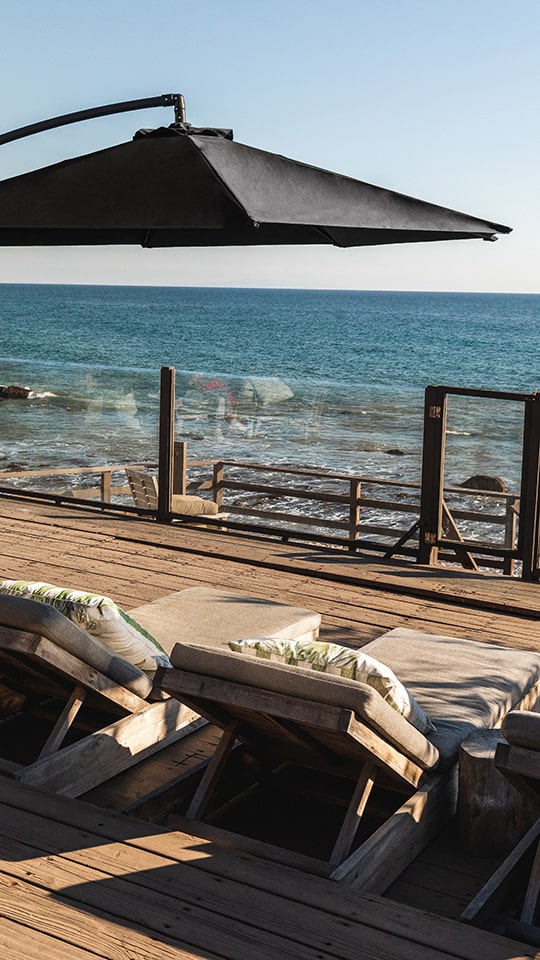 This product is rated 4.9 of 5.0 stars.
It has received 49 reviews.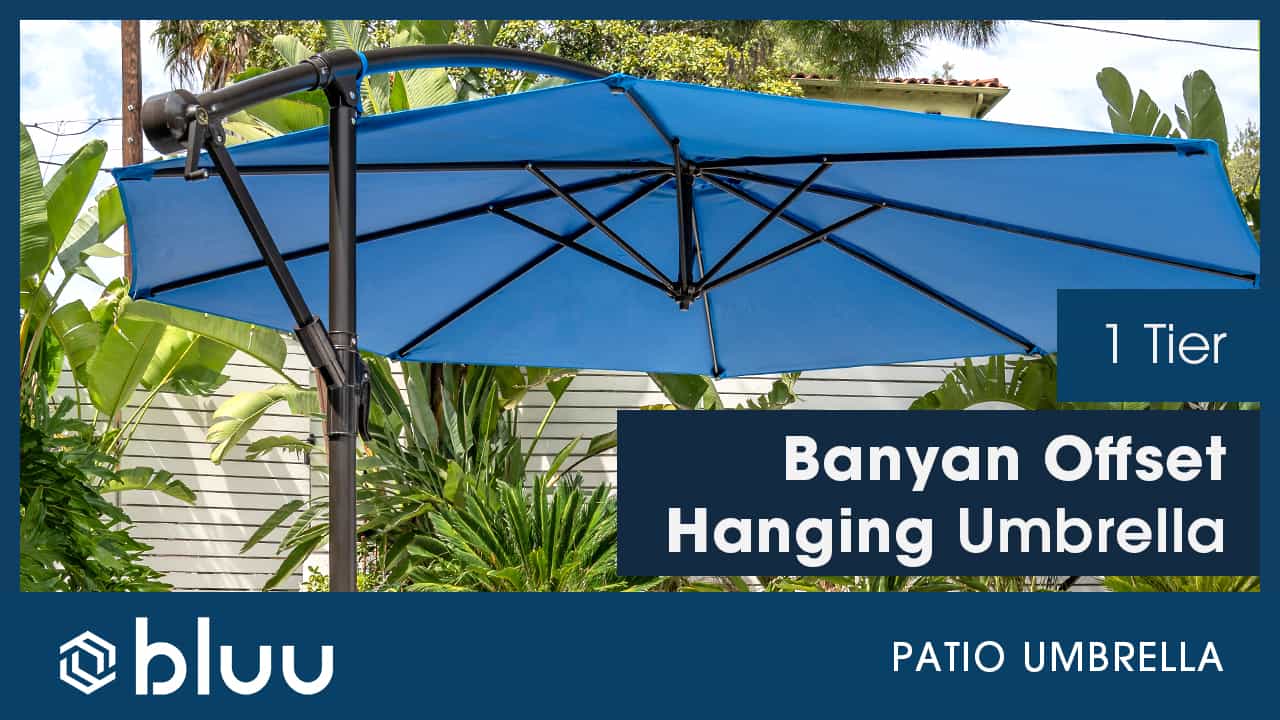 [Full Intro Video] Banyan Pro Offset Umbrella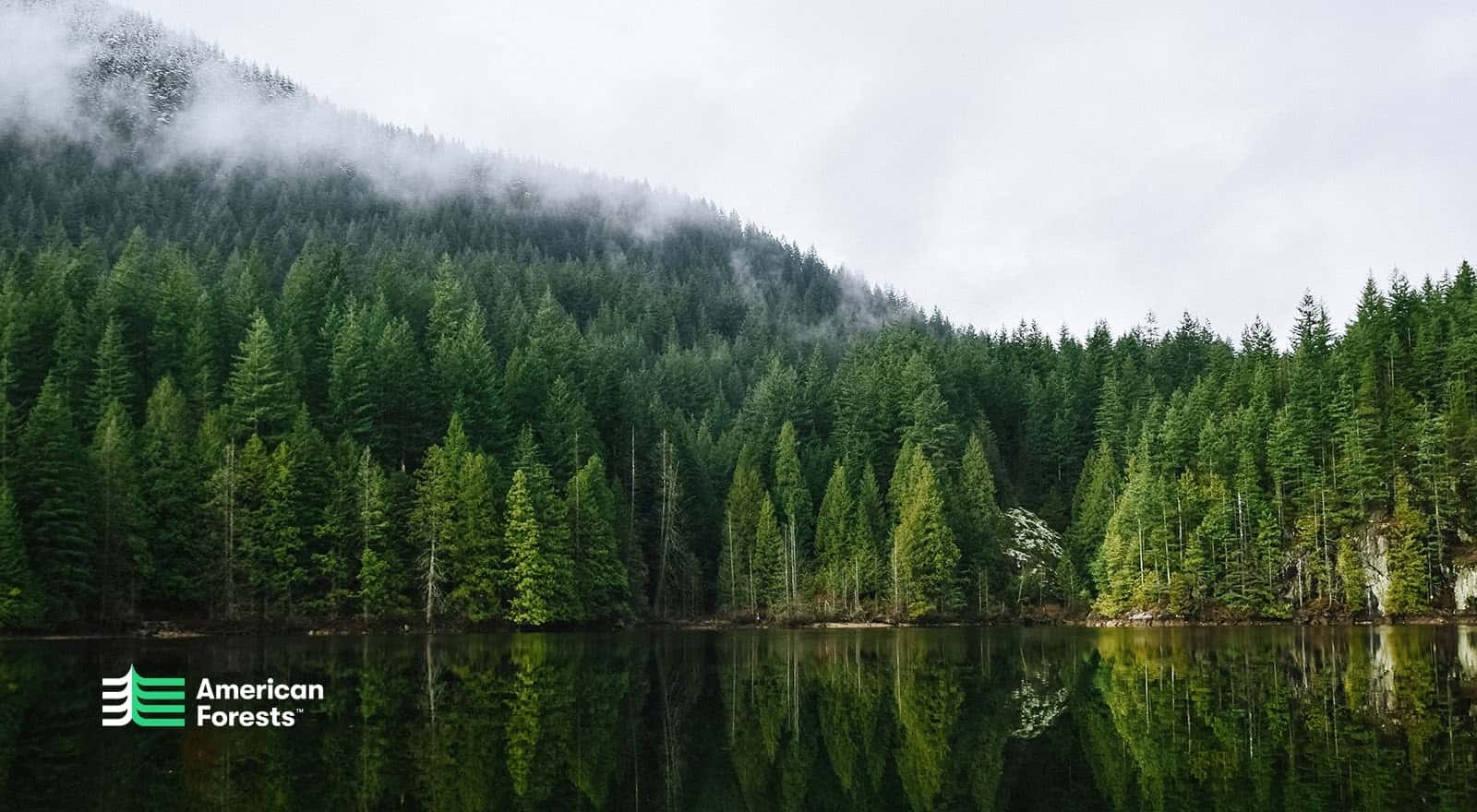 One Umbrella, One Tree
Through a partnership with American Forests, Bluu always keeps reforestation in mind. We're the only outdoor living brand that plants one tree for every umbrella sold. One tree at a time.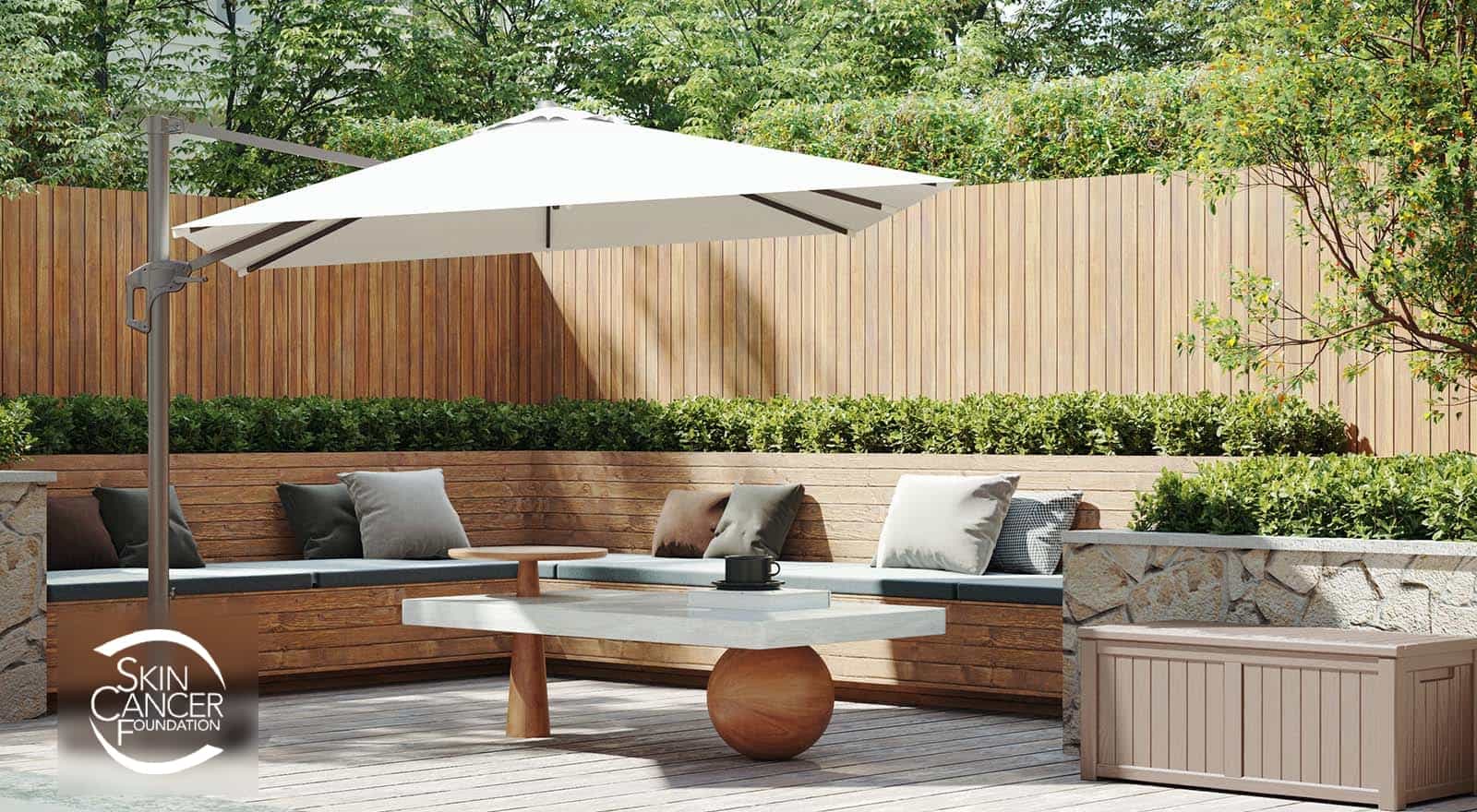 Protect Your Skin From the Sun
As a proud member of The Skin Cancer Foundation's Corporate Council, Bluu shares the Foundation's commitment to saving and improving lives. Bluu supports the Foundation's work of empowering people to take a proactive approach to daily sun protection and the early detection and treatment of skin cancer.